Ice-T's Wife Coco Austin & Daughter Chanel Show off Modeling Skills as They Pose Alike in Photo
Ice-T's wife, Coco Austin, and their daughter, Chanel Nicole, are ready to take on the modeling world. The duo recently had fans cheering while striking similar poses in a social media photo.
Coco, a glamor and swimsuit model, appears to have successfully passed on the genes to her four-year-old daughter. Chanel is already quite the Instagram superstar, and one of her favorite things to do is strike poses with mommy.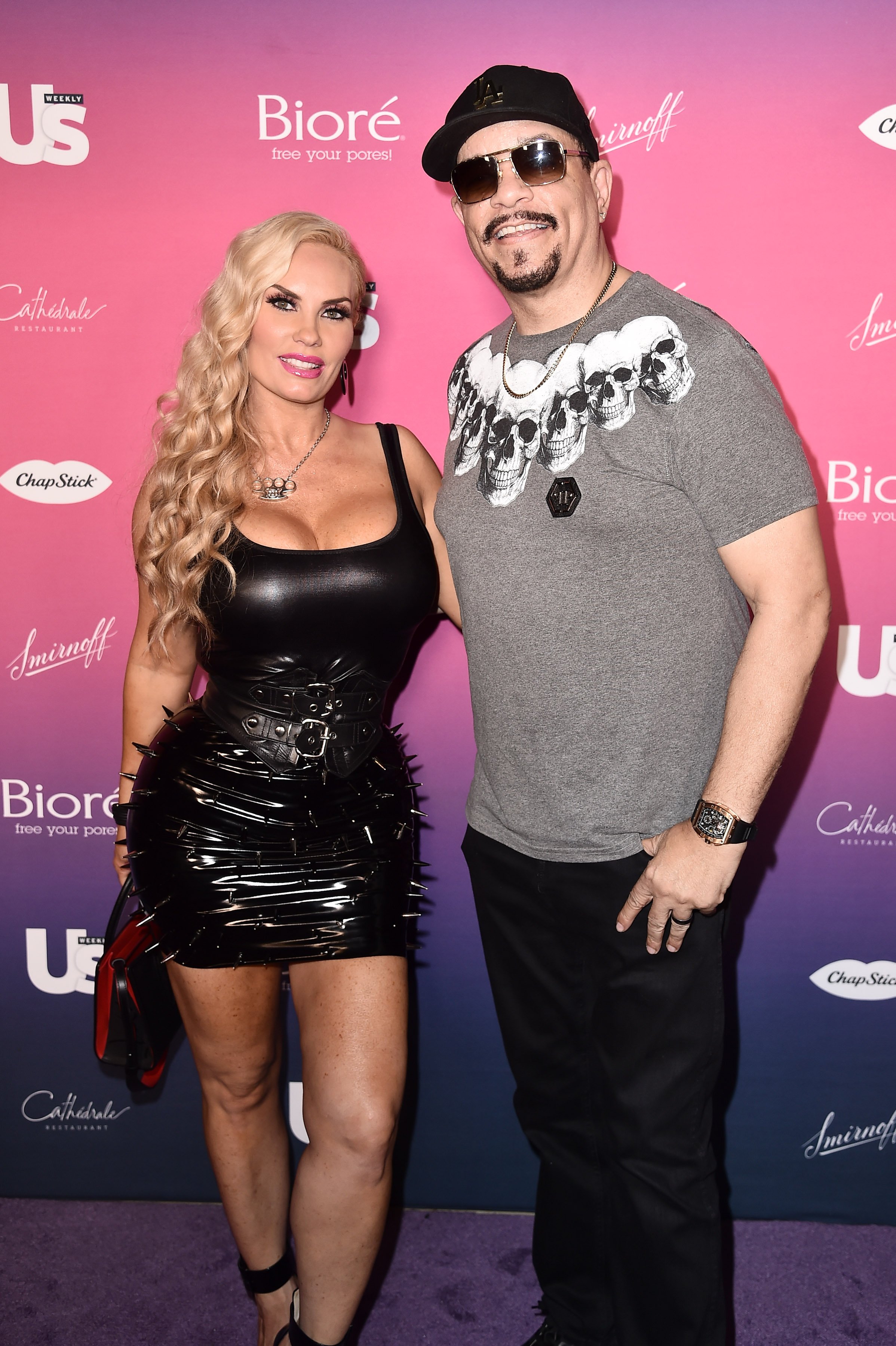 In a recent picture shared via the toddler's Instagram page, Coco and Chanel pose with hands on their hips beside a huge "LOVE" fixture. "The love duo!!" read the photo caption alongside a "Best Friends" hashtag.
Several internet users berated Coco for letting her daughter sit in another man's lap. Coco didn't seem bothered
Coco, 40, looked sizzling in a tie-dye top and matching leggings paired with PVC heels. The former "Ice Loves Coco" also sported pink hair and a pair of sunglasses resting above her forehead.
Chanel, on the other hand, wore a colorful top and matching shorts paired with purple sandals and one of the brightest smiles we've ever come across. Her long hair was also styled in a playful ponytail.
As usual, fans could not get enough of the mother-daughter duo and expressed the sentiment with heartwarming comments. "She is THE cutest little Angel," one Instagram user fawned while another pointed out Chanel's resemblance to her dad.
Ice-T (born Tracy Marrow) and Coco tied the knot in 2002 but did not welcome their daughter until November 2015. Since then, both parents have not been shy to show off their bundle of joy, and Coco particularly enjoys playing dress-up with her girl.
On many occasions, the results of Coco's dress-up sessions make it to social media where fans have a field day commenting on Chanel's cuteness. Last December was one such occasion.
Some days to Christmas, Coco took to Instagram with snapshots from a photoshoot Chanel did modeling a breathtaking princess dress. The doting mom confessed that she loves watching her daughter "pose and do her modeling thing."
As it turned out, most fans felt the same way as Coco and heaped praises on her little girl. Unfortunately, sometimes Coco's social media posts tend to rub folks the wrong way.
In September, Coco came under fire for sharing a breastfeeding picture with her daughter. Many netizens were outraged that Chanel – then almost four years old – was still nursing at her mother's breast.
Coco was not fazed by the backlash, however, and defended her position. Ice-T, 61, also spoke in her defense, explaining that Chanel's breastfeeding was more for comfort than for actual food.
A few days ago, Coco's video of her family at an event with Snoop Dogg also sparked outrage among social media users. The post was about the family hanging out in Tampa with the rapper and included a photo of Chanel sitting on his lap.
Several internet users berated Coco for letting her daughter sit in another man's lap. Coco didn't seem bothered, however, and continues to keep her cool amid the negative comments.