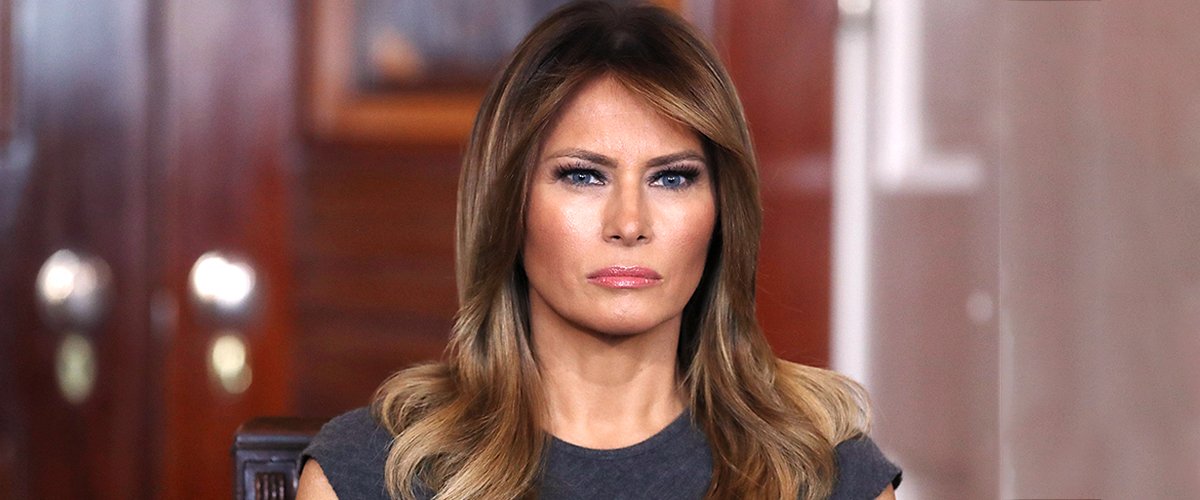 GettyImages
Melania Trump on Why She's Not Planning to Have More Children with Donald Trump
First lady Melania Trump is the mother of one and stepmother of four of Donald Trump's children. Although Melania is content with her son Barron now, she once revealed that she'd like to have more kids, but her busy schedule would've made it complicated.
Melania Knauss, a former model born in Slovenia, never had aspirations of becoming the first lady of the United States when she married real estate mogul Donald Trump in 2005.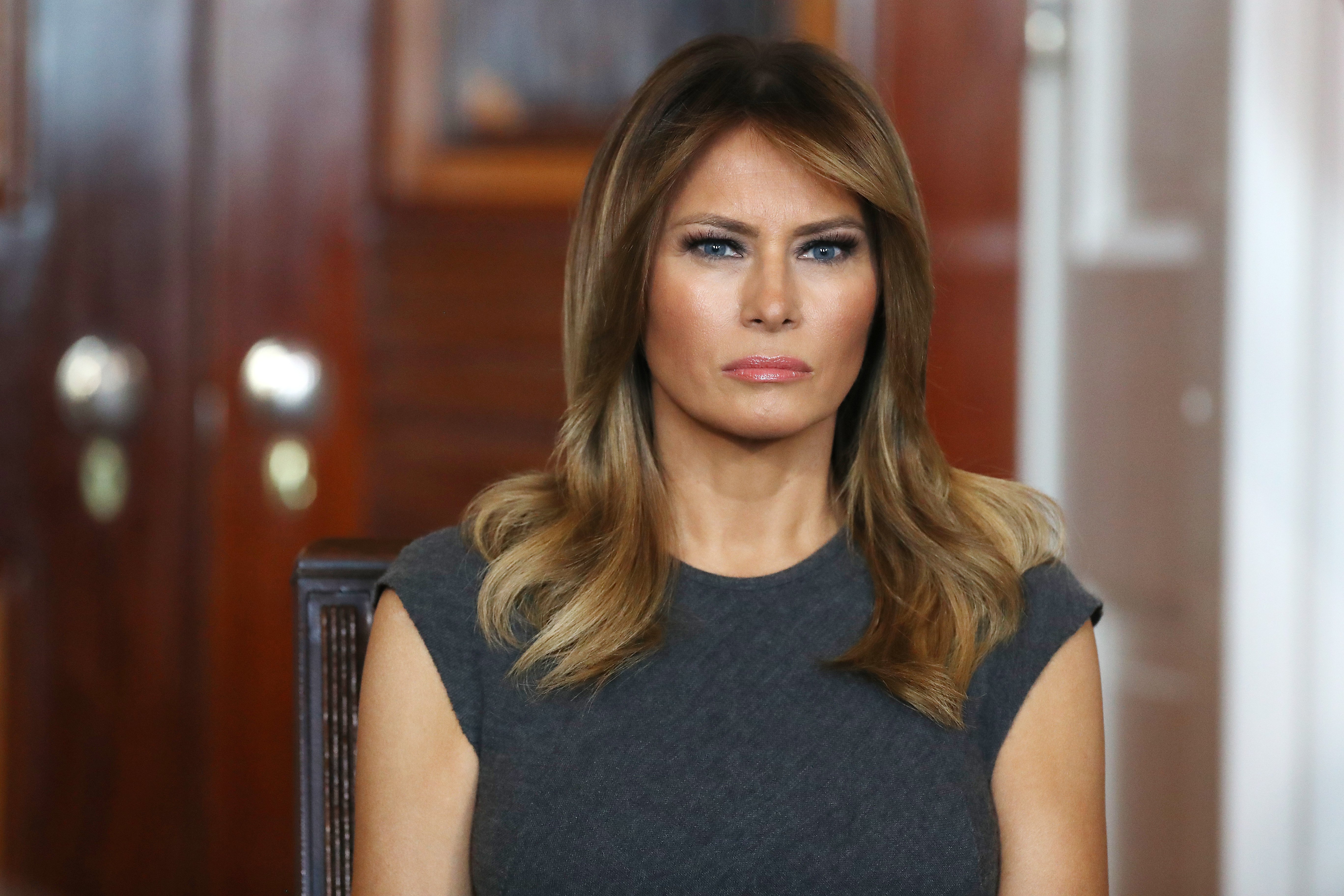 Melania Trump meets with teen age children to discuss the dangers of youth vaping at the White House October 09, 2019 | Photo: GettyImages
Then 36 years old, Melania became Trump's third wife, as he had been married before to Ivana Trump and Marla Maples.
She also assumed the role of the stepmother to Trump's four children from previous relationships: Donald Jr., Ivanka, Tiffany, and Eric.
WELCOME TO THE WORLD, BARRON
However, Melania wanted to experience motherhood, and in 2006, she gave birth to hers and Trump's only child, Barron Trump.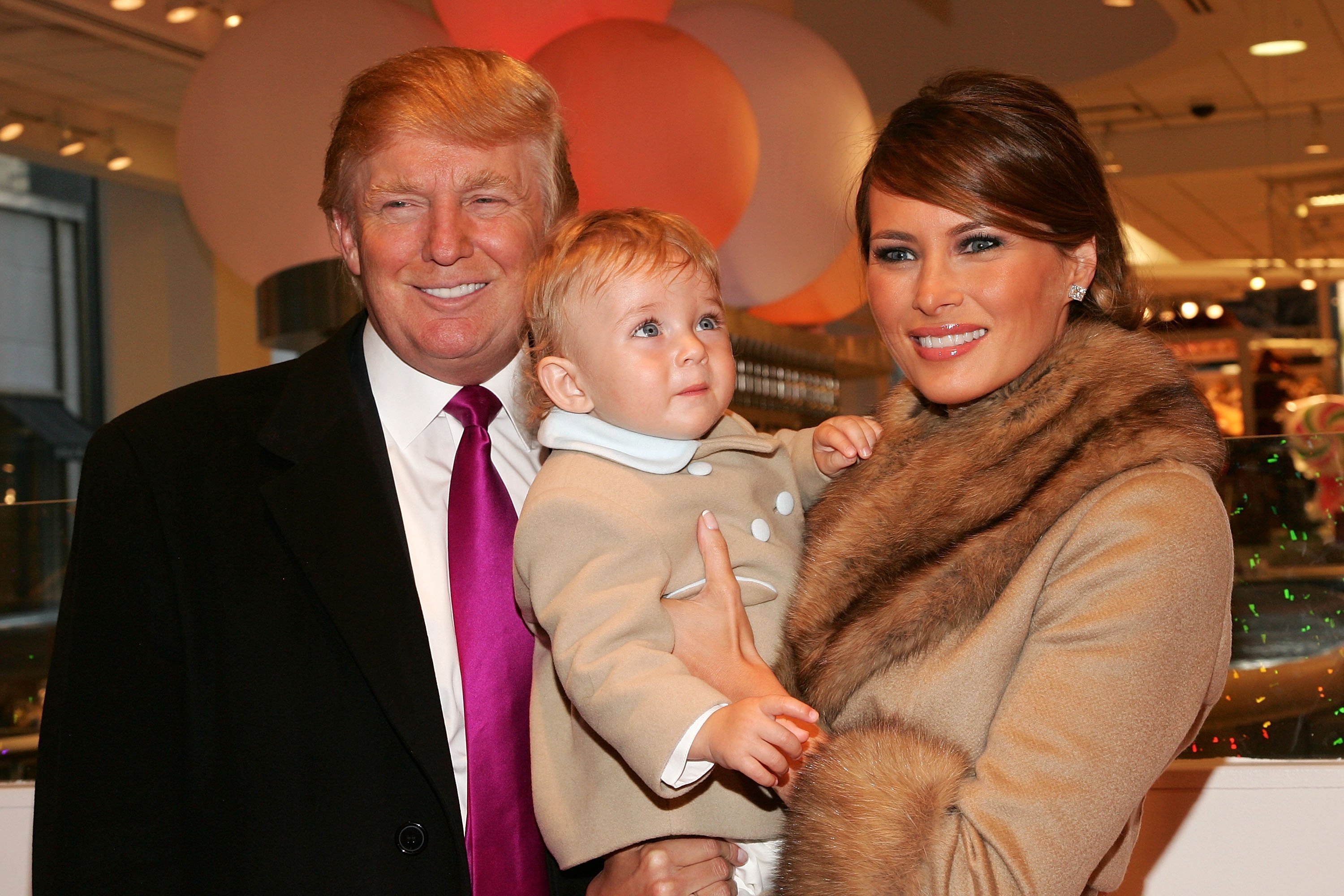 Donald Trump, Melania Trump and their son Barron at the Society of Memorial Sloan-Kettering Cancer Center's 16th Annual Bunny Hop March 13, 2007 | Photo: GettyImages
Melania has said on different occasions that Trump loves being a dad, but his busy schedule—which he always had even before taking over the White House—sometimes took a toll on the amount of time he spent with Barron.
In 2015, Melania told Parenting magazine that Trump never changed their son's diapers, but she was ok with that. "It is not important to me. It's all about what works for you," she said. "It's very important to know the person you're with. And we know our roles."
As a hands-on mom, Melania made sure to offer her son the best education. He was raised speaking three languages -- English, French, and Melania's native Slovenian -- and she also made sure to give him free rein with creativity.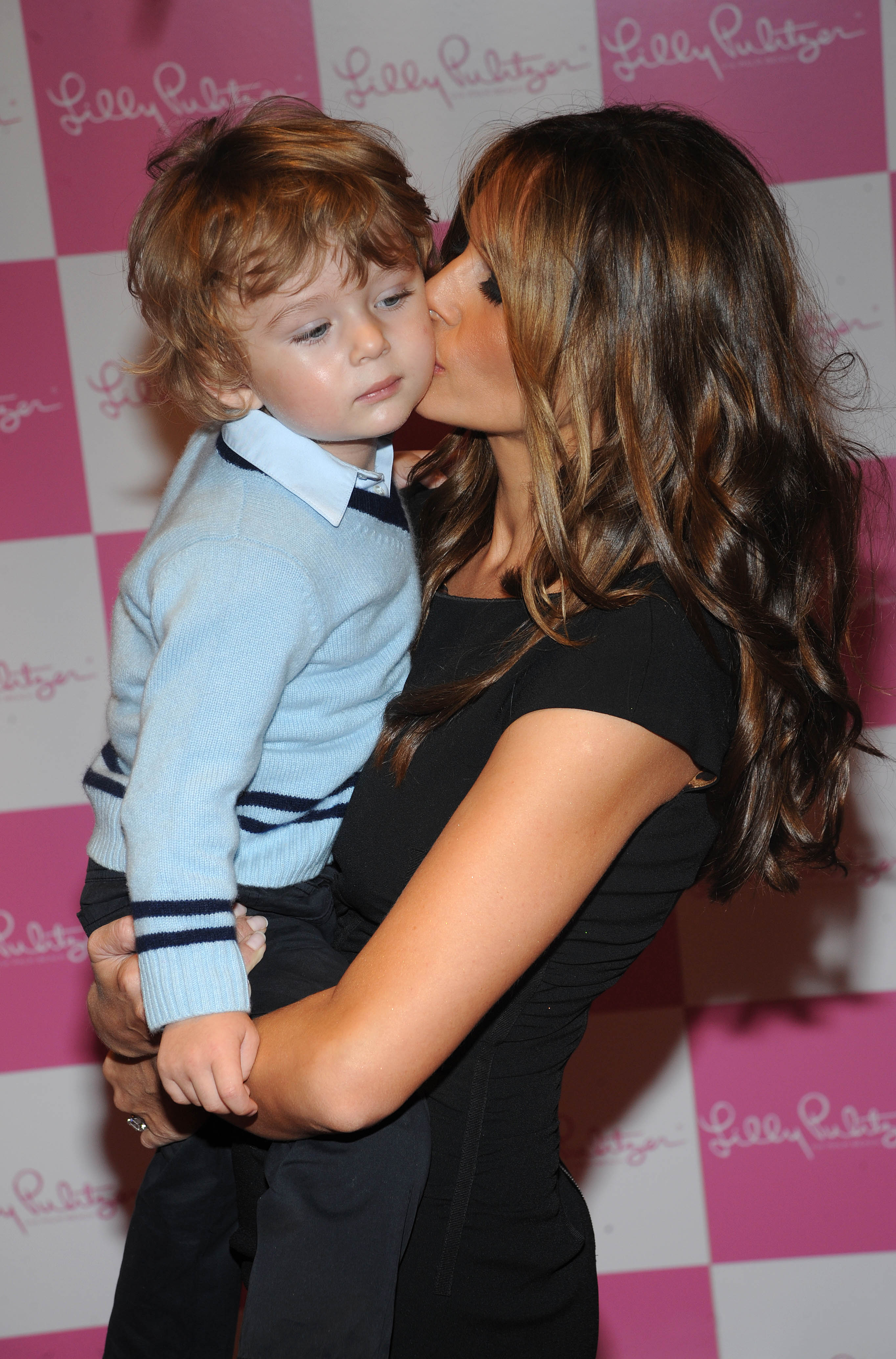 Melania Trump and her son Barron attend the 17th Annual Bunny Hop at FAO Schwarz March 11, 2008 | Photo: GettyImages
PARENTING FOR ONE
In an interview with ABC News in 2013, Melania described her son as very energetic and cute. "I call him 'Mini-Donald,'" she joked.
She also admitted that while she was open to the possibility of giving Barron a little sister or brother, her schedule was already packed, taking care of both Barron and her husband.
"I don't like to say never, but my life is very busy," she stated. "We are happy, and my hands are full with my two boys- my big boy and my little boy!"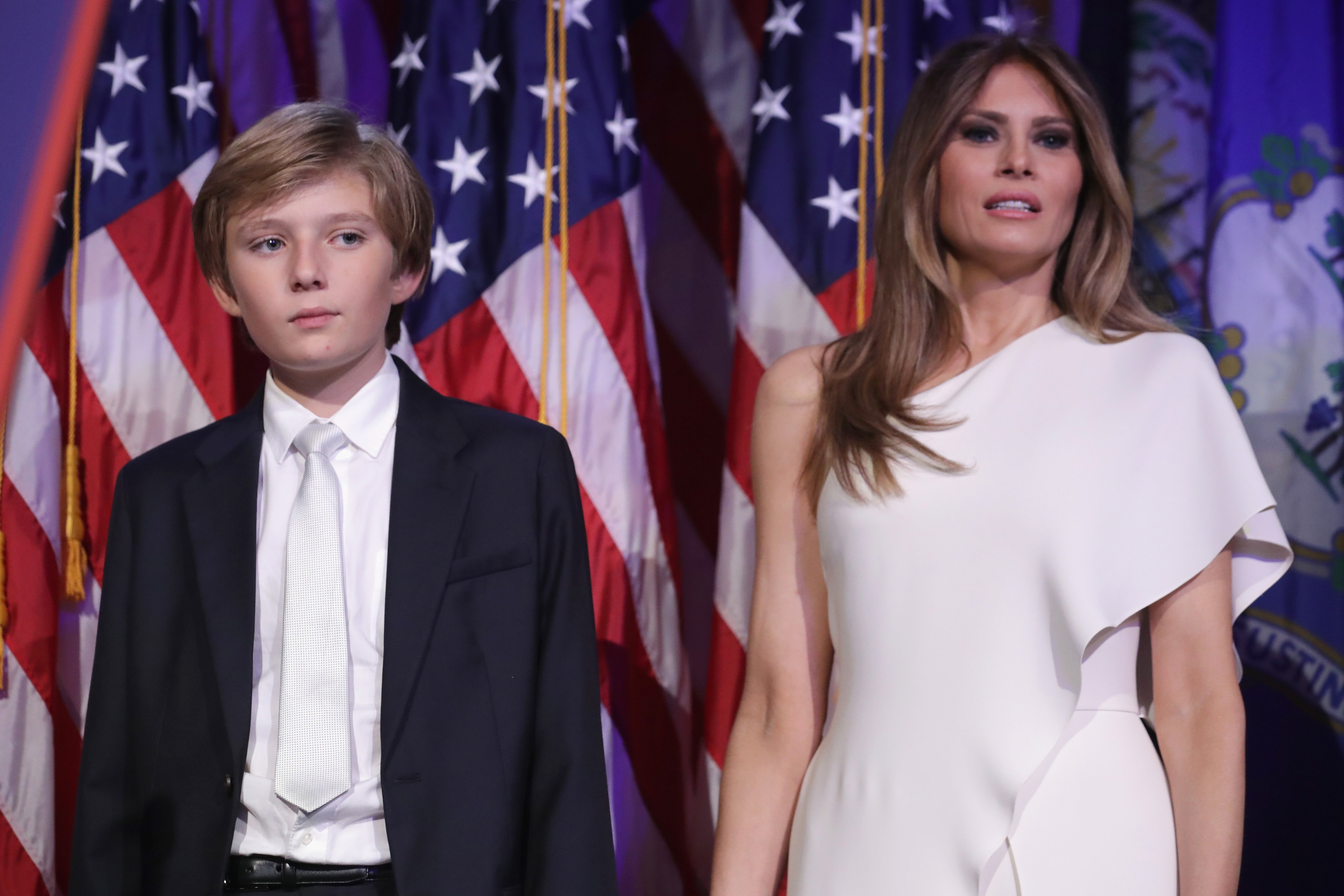 Barron Trump and Melania Trump at the New York Hilton Midtown in the early morning hours of November 9, 2016 | Photo: GettyImages
Two years after that, Trump launched his presidential campaign and having kids surely went to the back of the couple's minds as they each focused on more important matters at hand.
"It's my choice not to be there," Melania told Barbara Walters of her absence on Trump's campaign trail in 2015. And continued:
"I support my husband 100 percent, but we have a 9-year-old son together, Barron, and I'm raising him, and this is the age he needs a parent at home."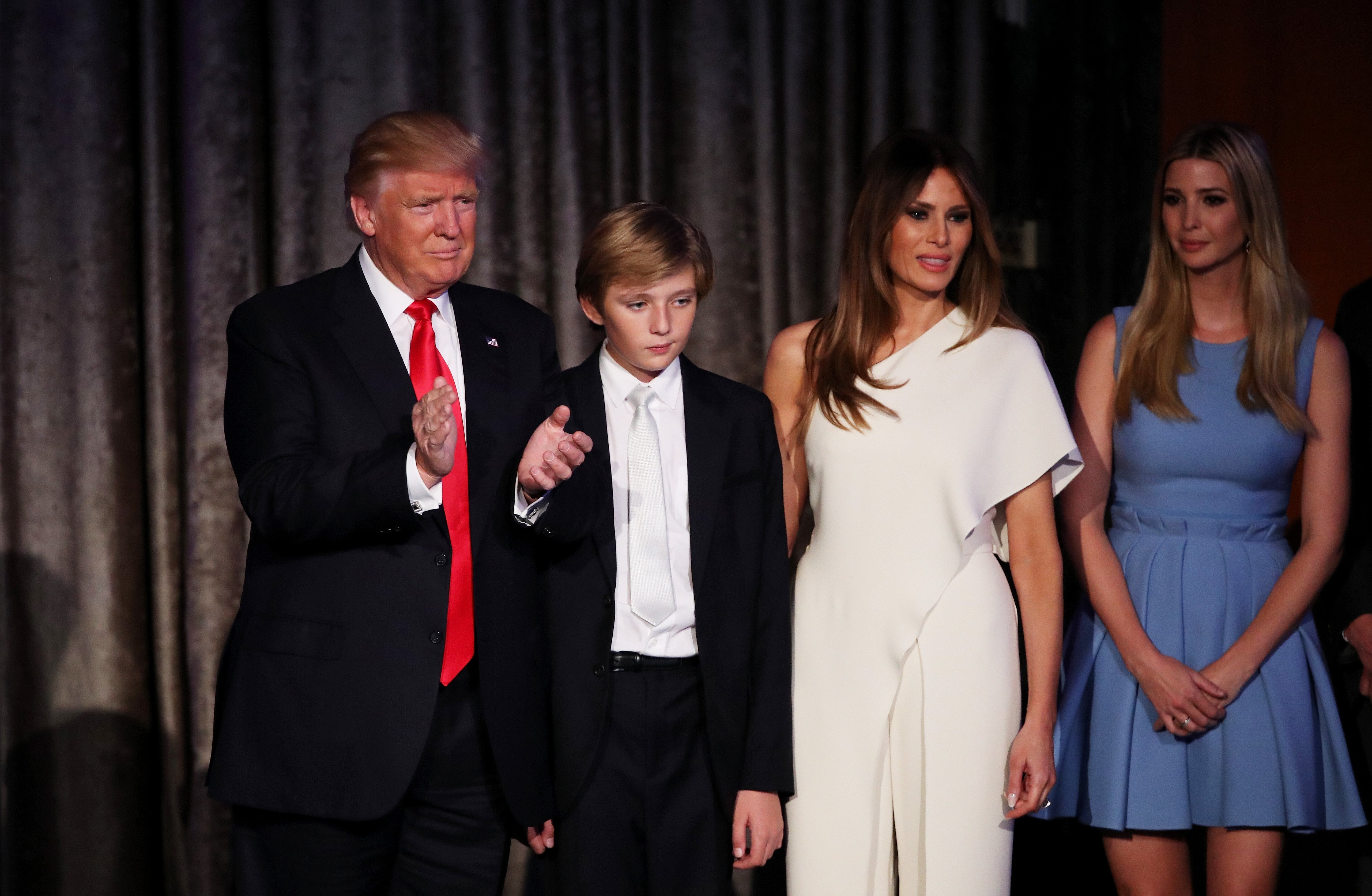 Donald Trump, Barron Trump, Melania Trump, and Ivanka Trump during election night event at the New York Hilton Midtown, November 9, 2016 | Photo: GettyImages
Melania also mentioned in an interview with People that not having a nanny to help with childcare was a conscious decision, as she wanted to be there for her kid, helping him with homework and taking him to his extra-curricular activities.
Even after Trump became president, Melania chose to stay in Manhattan with Barron—who allegedly had an entire floor to himself on Trump Tower—until he finished his school year at the Columbia Grammar and Preparatory School.
They eventually moved to the White House in June 2017, and Barron is now enrolled at the St. Andrew's Episcopal, in Maryland.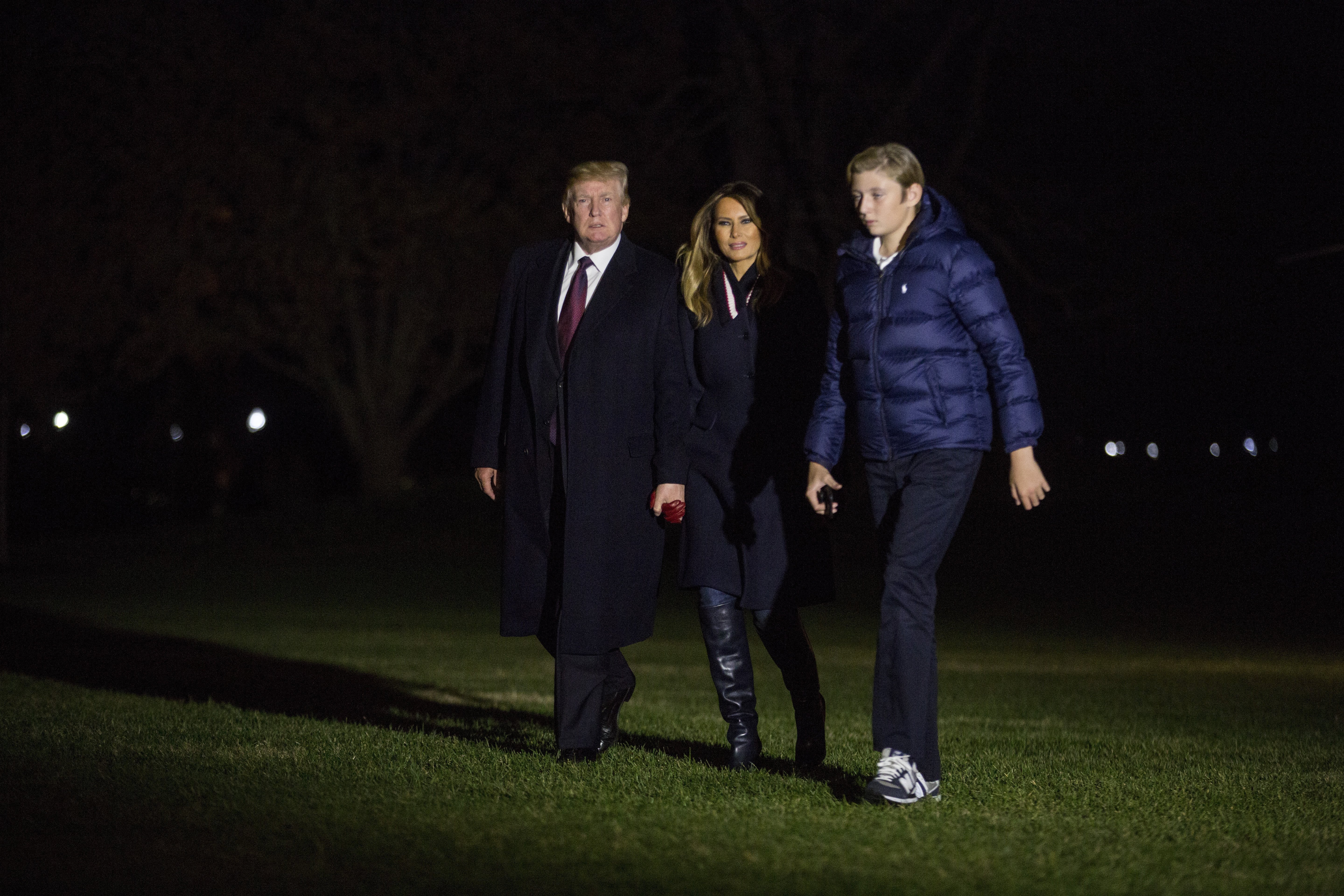 President Donald Trump, first lady Melania Trump and son Barron Trump cross the South Lawn of the White House November 25, 2018 | Photo: GettyImages
BARRON'S RELATIONSHIP WITH DAD
According to Melania, her husband and son have a very tight relationship, and they love spending time together when Trump's busy schedule allows it.
"Barron loves to be one-on-one with Dad because normally he's almost always all the time with me," she told People. "So, I give them space when it's Daddy and Barron time. They go alone for dinner, one-on-one. They play golf together. He looks forward to that."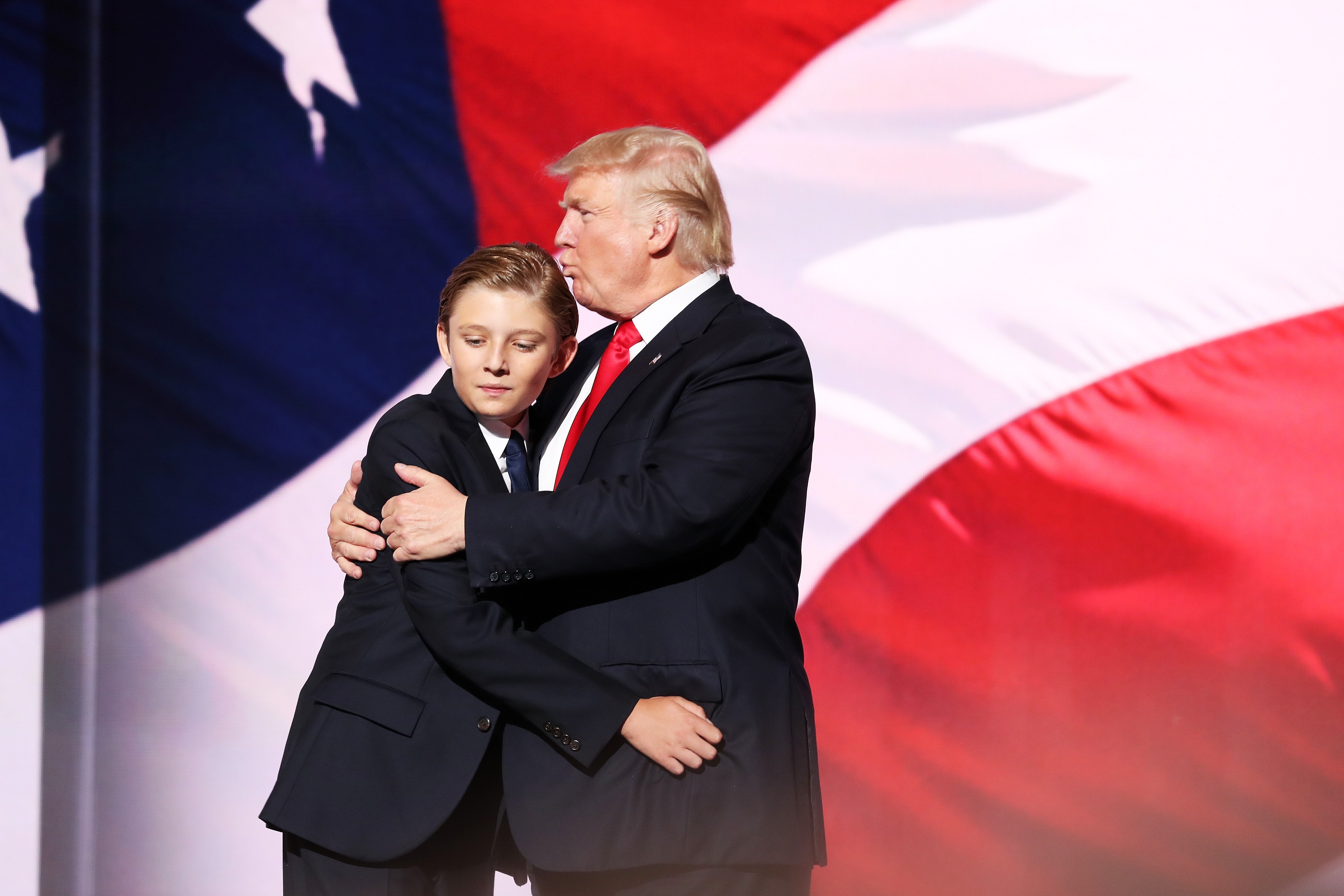 Donald embraces his son Barron Trump after he delivered his speech on the fourth day of the Republican National Convention on July 21, 2016 in Cleveland, Ohio | Photo: GettyImages
Barron, unlike some of his siblings, doesn't step out in the spotlight that often, although he has joined his parents in some official activities at the White House, like the egg haunting, or the pardoning of the turkey for Thanksgiving.
The 13-year-old boy made headlines recently when he was spotted leaving the White House with his parents ahead of a weekend in Florida, as many people noticed his growth spurt and how taller he has become in comparison to mom and dad.
Please fill in your e-mail so we can share with you our top stories!