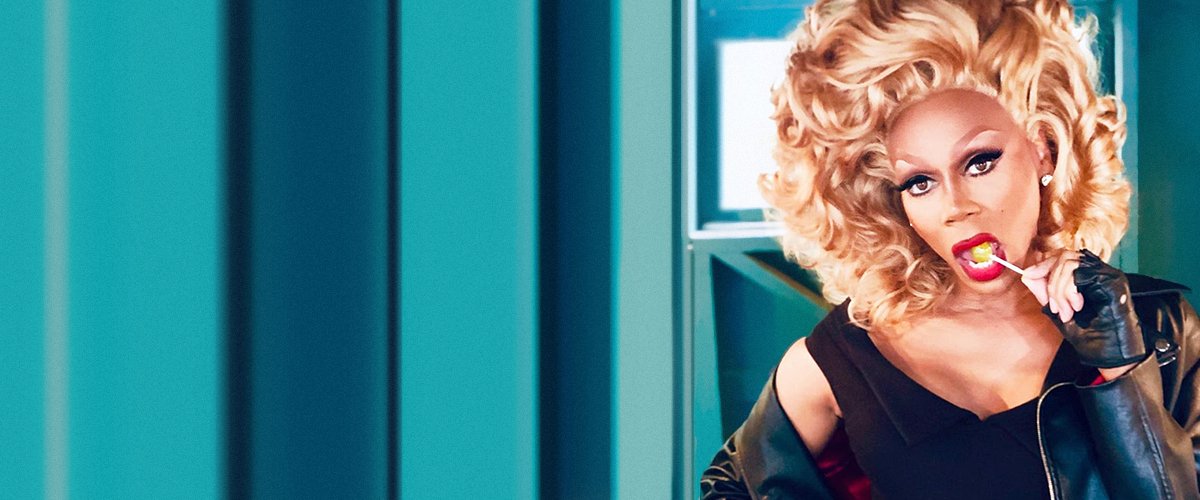 instagram.com/rupaulofficial
RuPaul Opened up about Having No Template to Follow on His Journey with Drag and Fame
RuPaul Charles is, without a doubt, the most famous drag queen in the world. He has built an unprecedented career in Hollywood using the art of drag to cross over to music, acting, TV hosting, and more, and although he didn't have a guide book to follow, he never stopped moving forward.
"You better work!" is a phrase that forms part of the lyrics of RuPaul's "Supermodel" — his first single to reach the top of the charts back in 1992 — but it also describes perfectly the career of the 59-year-old superstar.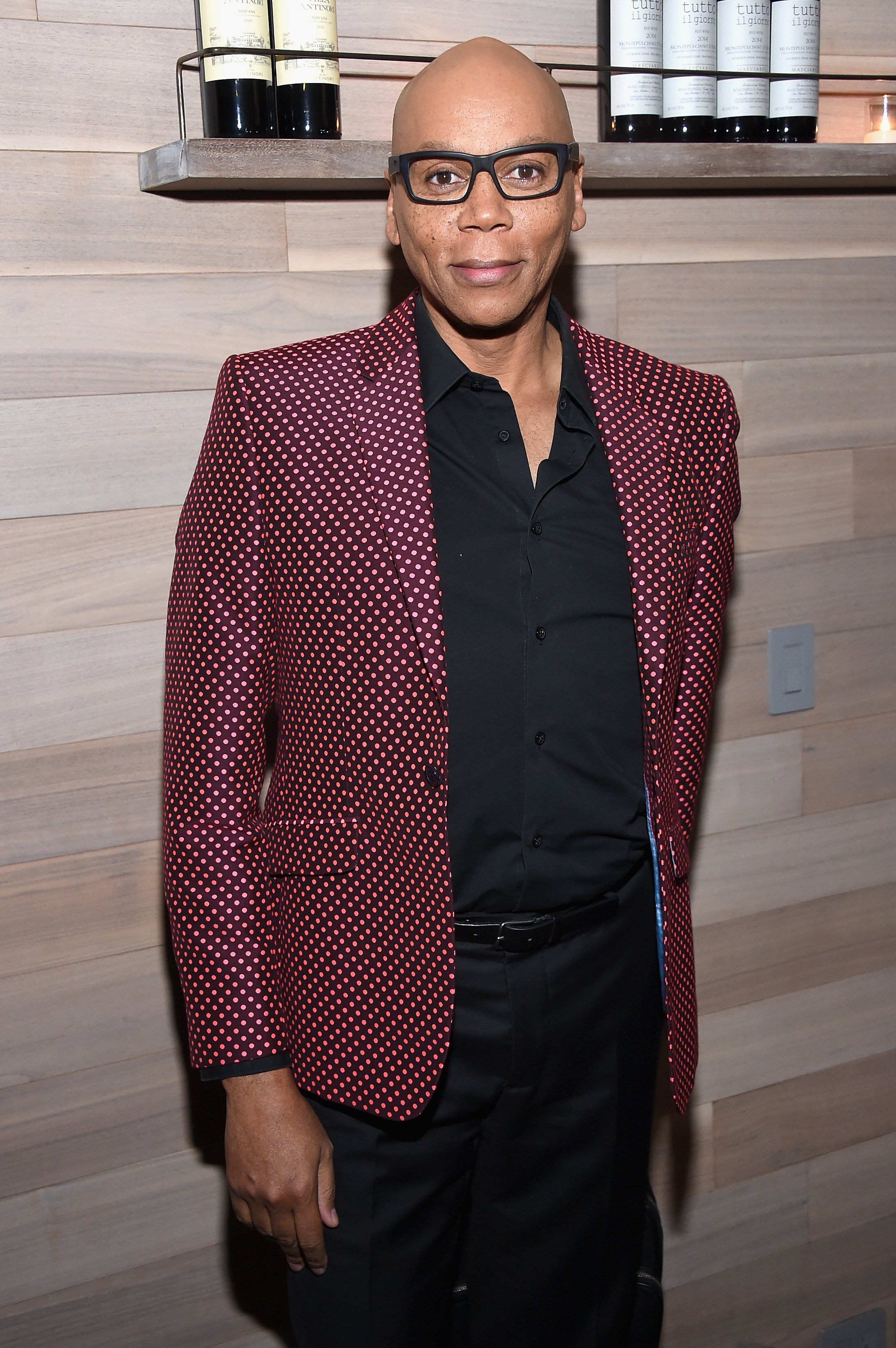 RuPaul attends The Season 2 Premiere Of "Shades Of Blue" after party, hosted by NBC And The Cinema Society at Tutto Il Giorno on March 1, 2017 | Photo: GettyImages
For the last three decades, RuPaul Charles hasn't stopped working. He went from underground queen twirling and sashaying in dark clubs, to having his own reality competition show, several Emmy Awards, a Netflix series, and a following of millions of fans that keeps growing every day.
A trailblazer for the LGBTQ+ community, especially for those who enjoy the art of drag, RuPaul has created with his show a safe space for people of all backgrounds to express themselves and take pride in their identities.
IT WAS ON HIS DESTINY
Before he was born in 1960, a psychic told Ru's mom, Ernestine Fontinette, that her son would be famous one day.
With the soaring popularity of "Drag Race," RuPaul cemented his role as one of the biggest representatives of drag, and with it came the responsibility of offering guidance to younger generations.
"The psychic said, 'It's a boy, and he's going to be famous,'" RuPaul revealed in a Vogue interview. "So, I grew up knowing that."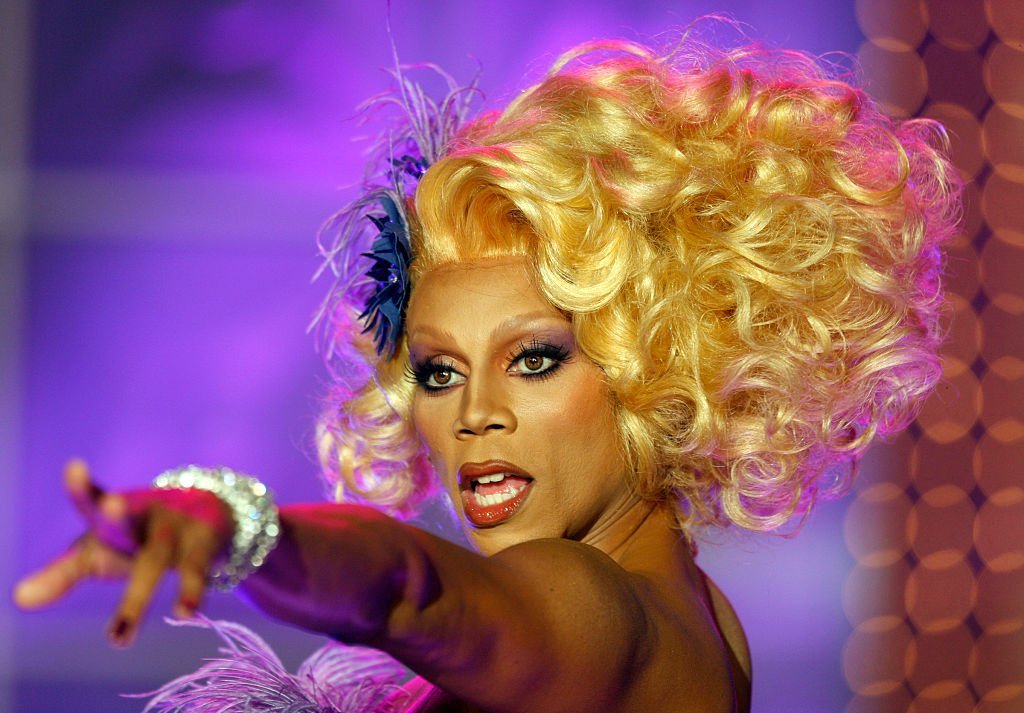 RuPaul takes the stage during the taping of RuPaul's Drag Race Season 2 in Culver City July 31, 2009 | Photo: GettyImages
The third of five children, RuPaul's childhood was marred by his parents' tumultuous marriage, which dissolved when he was five.
After that, Ernestine fell into depression, and Ru's older twin sisters, Renetta and Renea, had to take care of him and his little sister, Rozy.
From a young age, Ru had a pretty clear sense of his identity. He played with his sisters' makeup, wore their clothes, and acted how he wanted, and his mother never shamed him for that.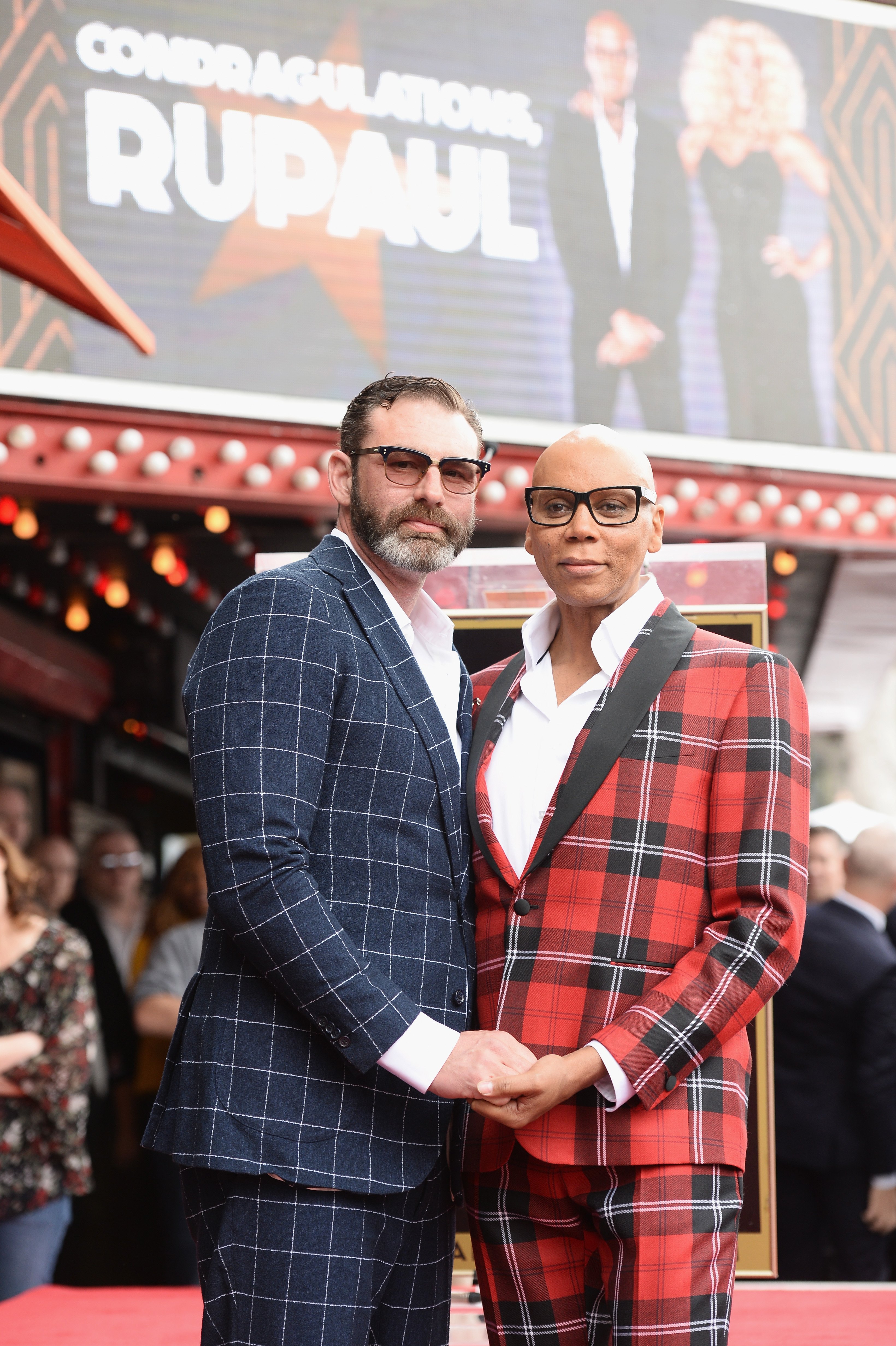 RuPaul (R) and his husband Georges LeBar attend RuPaul's star ceremony on The Hollywood Walk of Fame on March 16, 2018 | Photo: GettyImages
"I never had to 'come out' because I was never 'in.' It was understood that Ru was Ru," he reflected.
Ru's sisters brought Diana Ross and Cher into his life, and Renetta taught him how to walk a runaway after she attended a modeling school.
By the time he was 13, RuPaul looked up to David Bowie for inspiration and aspiration. Ziggy Stardust, Bowie's alter ego, gave Ru direction into what freedom would look like:
"A person who isn't shackled by societal conformity, who can color your hair, wear makeup," he said. "My God, so much freedom."
EN-ROUTE TO GREATNESS
At 15, Ru moved from Louisiana to Atlanta to live with Renetta and her husband. There, he attended the Northside School for the Performing Arts and became familiar with drag shows.
Soon, he was go-go dancing for the band Now Explosion on local television and developing his own drag-style by creating diverse characters that went from campy to butch, to blaxploitation-superheroine-style model.
But it was when he moved to New York that RuPaul started to make waves in the underground club circuit of Manhattan.
He performed periodically at the Pyramid Club, one of the most important landmarks that helped definite the gay and drag culture of New York back in the '80s and was crowned the Queen of Manhattan in 1989.
After winning that crown, which was a big deal, Ru realized that he was thirsty for more. He wanted world domination, and he wanted to do it in drag.
"I said, I'm gonna do this in drag. Not only am I going to do this in drag, I'm going to do it in glamazon drag," he told Vanity Fair. And continued:
"And I'm going to take some of the sexual subversiveness out of it and make myself like a Disney caricature so that Betty and Joe Beer Can won't feel threatened by the sexual aspects of drag. They won't be threatened by the fact that I'm actually mocking identity."
With that in mind, Ru enlisted a group of his most loyal friends and collaborators, and together they came up with the idea of "Supermodel," the single the sat on the number two spot on the Billboard chart in 1992, and that launched RuPaul's career for good.
RuPaul's popularity grew sporadically within the next two years. He became the face of the Viva Glam line of MAC cosmetics, and landed his first talk show with VH1, "The RuPaul Show," where he got to interview some of his all-time divas like Diana Ross, Cindy Lauper, and Mary J. Blige.
In a time where LGBTQ+ rights were still being overlooked, and when there was still a lack of openly gay artists on the mainstream media, RuPaul said: "I'm RuPaul, Supermodel of the World. And the world said: Yes. You. Are," he recalled.
THE REINVENTION OF RUPAUL
In the early '00s, RuPaul kept releasing music and then suddenly hit the brakes, taking a short-lived hiatus to regroup and reinvent.
He came back in full force in 2009 with "RuPaul's Drag Race," a show were contestants face different challenges to become American's next drag superstar, all while showing the judges, and the world, their "sickening" personalities, and talents in different areas.
The show, produced by World of Wonder, was picked by Logo, and from its first seasons, started to develop a cult following that soon grew bigger enough that VH1 got interested and picked it up too.
For RuPaul, the message of the show is rooted in the strength and bravery that such an art form like drag requires from its performers in a male-dominated worldview.
He says of drag that:
"It's about recognizing that you are God dressing up in humanity, and you could do whatever you want. […] It's a big [expletive] you. So, the idea of sticking to one identity – it's like I don't care, I'm a shapeshifter, I'm going to fly around and use all the colors, and not brand myself with just one color."
With the soaring popularity of "Drag Race," RuPaul cemented his role as one of the biggest representatives of drag, and with it came the responsibility of offering guidance to younger generations.
Still, RuPaul confessed to Vanity Fair that in the middle of the whirlwind of fame, he remains focused mostly on having a good time and experiencing the world while being fulfilled.
"I don't do this because I want to be a role model," he stated. "If somebody can get something from what I'm doing, I say right on, sister. But that's not why I do it."
GETTING RECOGNITION
To date, "Drag Race" has earned six Emmy Awards; Ru has been featured on TIME magazine as one the 100 most influential people, and he also received a GLAAD Award for his work promoting equal rights for the LGBTQ+ community.
And although for RuPaul becoming a star was about validation in the beginning—mostly from his father—he had to let go of that want to move forward, as he explained to TIME:
"I've created my whole career outside of the box. There wasn't a template for what I've done. And I had to remove needing validation from the establishment of show business, I had to remove that from my game plan."
RuPaul knew from the beginning that the mainstream media was not going to embrace him that easy because they sell identity while drag is about making fun of identity.
Still, he's happy with the place that he and the show have reached in the past decade and is grateful for the recognition not only for himself but also for the community that works with him behind to make the show possible.
As "RuPaul's Drag Race" enters its 12th season, having jumpstarted the careers of over 100 drag queens, it has become clear that the show and Mama Ru's popularity we'll keep soaring as new generations discover the irreverent and entertaining nature of drag.
Please fill in your e-mail so we can share with you our top stories!