Marie Osmond Says She Didn't Inspire 'Talk' Co-Host Sharon Osbourne to Go Platinum Blonde
Following Sharon Osbourne's magical hair transformation, fans have been wondering if the decision was influenced by Marie Osmond. The "Paper Roses" artiste has, however, refuted the claims.
The 60-year-old singer participated in an exclusive with Closer Weekly. When asked if she influenced the dramatic hair color change, Osmond said:
"I don't think so. I think Sharon has been talking about it. But I've been wearing wigs forever. So I think we're just both at that same point."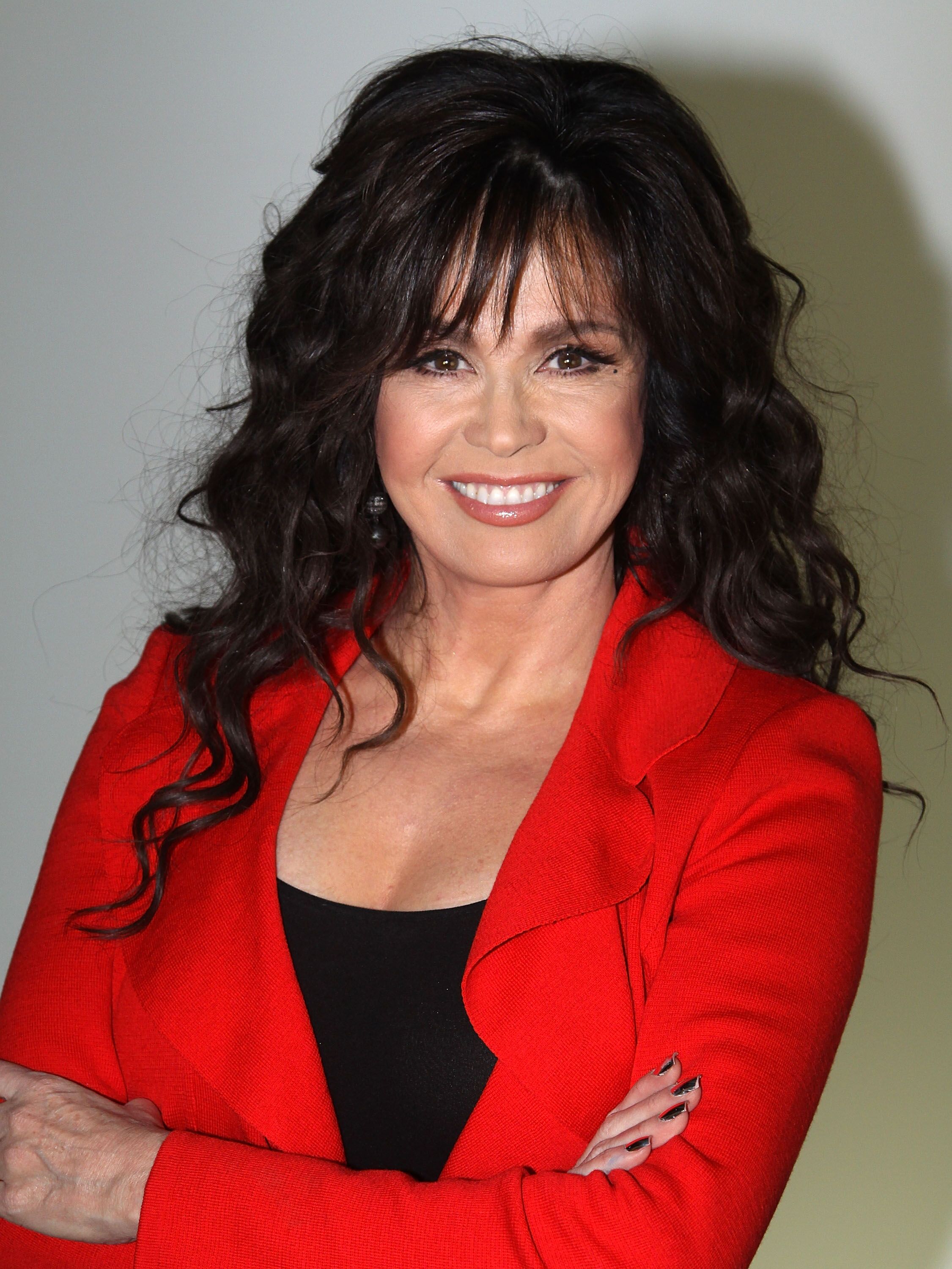 The performer who has a thing for wigs explained why she still sticks with grays in her hair.
She shared her
mother's experience, which is a reason she is not coloring her hair anytime soon.
"Like my mother, I had that little bit of gray, and she colored it and hated it, and I'm like you know, I'm not going there yet [coloring all the time]. I just don't want to go there yet."
While Osmond is reluctant to dye her hair, Sharon Osbourne had always spotted a beautiful red hair that she recently switched in favor of an icy platinum appearance.
The autobiographer and X-factor judge had been dying her hair every week until she decided she had had enough. Early this week, Sharon talked about her hair change and her husband's reaction.
She asked fans to choose a hashtag for him.
Osbourne's husband, Ozzy Osbourne felt his wife looked like Miranda Priestly in 2006's "The Devil Wears Prada," because the character as portrayed by Meryl Streep, also spotted a blonde hair.
60-year-old Marie Osmond also teased her fans on social media, on February 10, before revealing her new hair look on the show the following day. Her teaser post read:
"Watch @TheTalkCBS tomorrow!! I'm going to be blonde on the show. I hear they have more fun. What do you think? #LetsTalk."
Marie Osmond cannot get enough of her stunning blonde hair look, and she is eager to share her excitement with others.
The excited actress shared photos of her hair with her fans via Instagram, and they love it. On the singer's Instagram post, she mentioned her love for her hairstylist, Cody Chimes.
Marie asked fans to choose a hashtag for him between "CutieCody," "CodysTheMan," "CodyCoyote," "CrazyCody." In a previous interview, the performer told Closer Weekly that her kids love it when she switches her hair color.
Marie Osbourne, who enjoys experimenting with different wigs, is having so much fun with her hair color. It's hard to tell if it would change anytime soon.