Keshia Knight Pulliam's Daughter Ella Could Be Little Rudy Huxtable in New Photo with Mom
Two-year-old Ella Grace Hartwell shares a striking resemblance with the fictional character "Rudy Huxtable" in new photos shared by her mum on social media.
Keshia K. Pulliam uploaded a picture of her daughter and herself wearing gorgeous smiles on their faces as they posed for a picture together on a girls' night out.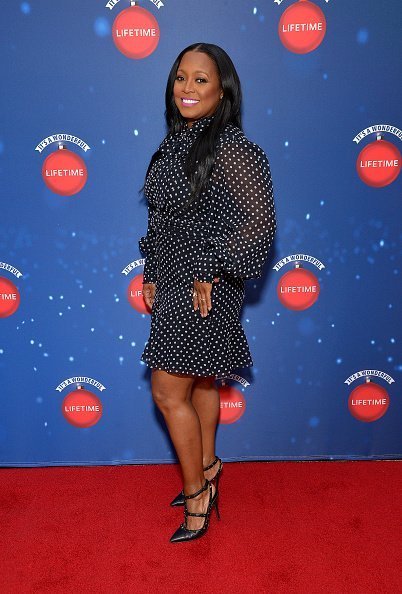 "Mommy and munchkin #setitofflive," she captioned the photo. However, her daughter's resemblance to the character, Rudy Huxtable, who was played by her mum on "The Cosby Show," was uncanny. 
Keshia Knight Pulliam was very famous in the '80s after playing the role of Rudy Huxtable on "The Cosby Show" when she was just a child.
On one of the episodes of her Kandidly Keshia podcast, the actress talked about her experiences during childbirth. She revealed that "everything was kept very private" for "safety reasons."
Knight praised the nurses for doing such a great job and explained everything was perfect until a lactation specialist, who had zero idea who she was, assumed she was a poor mother in need. According to her, the lactation specialist did not teach her how to breastfeed. She said,
"Like, she didn't want to touch me. They literally will like, guide your boob, show you how to hold it, put it in the baby's mouth. This lady was not trying to touch my little brown boobie. Not at all."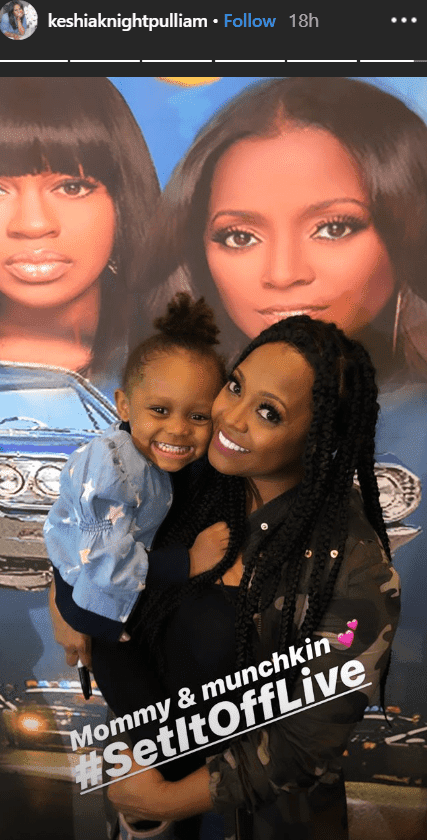 Keisha was rushed to the hospital after a doctor found out that she has dangerously high blood pressure during a routine appointment. The actress spent at least 12 hours inside the delivery room before she finally ended up getting a C-section.
Keisha also opened up about the scare she received that made her count herself lucky. "We're in the room, and at about 1 am we hear this blood-curdling scream from the next room," Keisha said. She continued,
"So much so it literally like wakes me up out of my kind of light slumber in the room. Like it made everyone stand up straight."
She later found out that another pregnant woman in labor had waited too long to get to the hospital and delivered her child in the hallway outside the room, without medication.
Ella is Keisha's daughter with her ex and retired NFL player Ed Hartwell. The ex-couple tied the knot on January 1, 2016, but Ed filed for divorce in July of that same year.
Hartwell and Keisha recently went to court for custody of their daughter. The Georgian judge who handled their case didn't change anything and thinks the current child custody arrangement between the former lovers is just fine.
The former NFL star, 40, will not be granted another trial to determine if he should be given joint custody of 2-year-old Ella Grace.