Keshia K Pulliam 'Cosby Show' Fame Shares New Photo with Look-Alike Daughter Ella in a White Dress
Keshia K. Pulliam poses for pictures with her little daughter, Ella Grace, at the premiere of the new holiday movie, "Radio Christmas."
The famous actress, who is most popularly known for playing the role of Rudy Huxtable in "The Cosby Show," attended the premiere of "Radio Christmas," in which she plays a lead role on Saturday.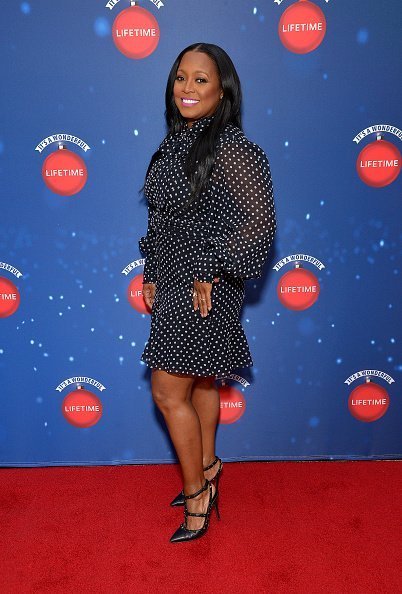 PULLIAM SHOWS OFF HER FAST-GROWING DAUGHTER ON THE RED CARPET
The stunning actress took to Instagram to share a snap taken during the outing with her mini-me daughter, Ella. The photo features the mother-daughter duo posing for snaps on the red carpet. 
The caption of the snap reads:
"TONIGHT IS THE NIGHT!!!! #RadioChristmas at 8pm EST on @lifetimetv."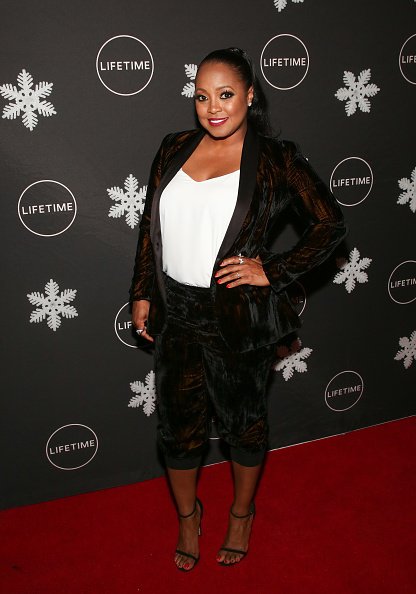 Pulliam cut a stunning figure wearing a black and white polka dot dress that reached above her knees and sported long puffy sleeves that tapered down at the wrist. 
Like her mother, the youngster, who marked her second birthday earlier this year, wore a dress. The white dress also had long sleeves and a flared skirt. 
The 40-year-old entertainer brought the look to a finish with heels sandals that sported spikes all over and with her long black mane parted at its middle with the length spilling over her shoulders. 
Pulliam is the picture of youth and grace as she smiled happily with her arms about Little Ella, who looked no less charming for the event. 
FANS ADORE LITTLE ELLA
Ella made an adorable sight as she smiled at the camera while holding onto a stuffed toy. She could admittedly stand-in for a much younger version of her famous mother, and keen-eyed fans were quick to mention this in the comments section. 
One fan, @dinoswife4life, hinted at little Ella looking just like her mother did when she played the role of Rudy at the age of five. The comment reads:
"Look at LiL Rudy (the baby)"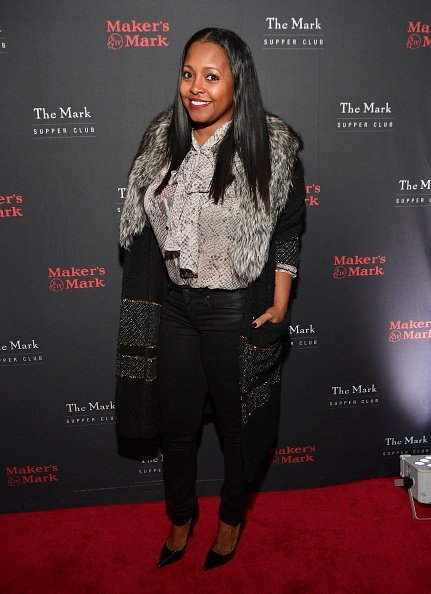 In admiration, another fan, @sdluseein commented:
"U 2 r Beautiful! I just Love Christmas movies! Can't wait!"
Another @_simplyshantay wrote:
"I mean, she's your absolute twin!!! Beautiful!!!"
THE SEEMINGLY UNENDING DRAMA SURROUNDING LITTLE ELLA 
Little Ella is the product of Pulliam's short-lived relationship with former NFL star, Ed Hartwell. The estranged couple married on January 1, 2016, but Ed filed for divorce in July of that same year. 
Ella was born in 2017, and shortly after, Hartwell requested for a DNA test, which proved that he was indeed the father of baby Ella. The custody battle between the former couple has since seemed unending and always has the internet abuzz.
However, with new reports of Pulliam winning the latest custody battle against Hartwell, it appears the drama has died down. If little Ella is anything like her mother, she is one to watch out for. Afterall, Pulliam found fame at the age of five!