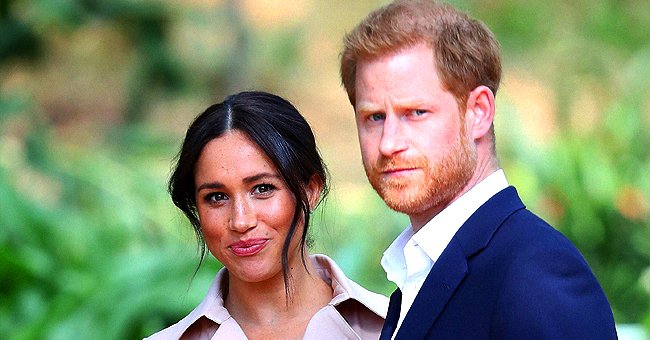 Getty Images.
Meghan Markle's Friend Jessica Mulroney Denied Registering Meghan and Prince Harry's 'Sussex Global Charities' Website
Jessica Mulroney denied that she registered her friend Meghan Markle and Prince Harry's website, sussexglobalcharities.com, through the charity, Shoebox Project Foundation.
On Sunday, the 40-year-old fashion stylist took to social media to weigh in on the registration of the royal couple's website on February 19.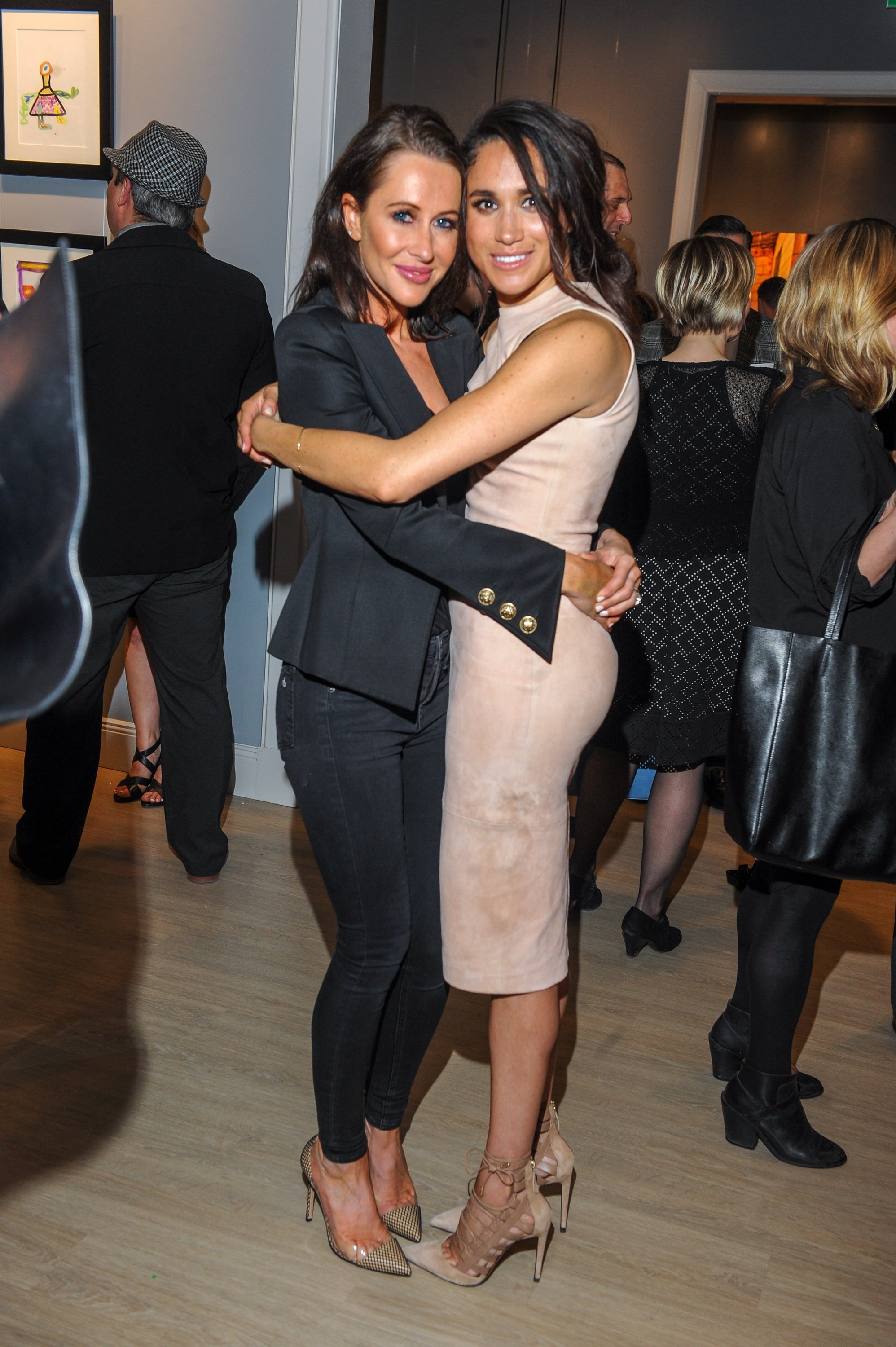 Jessica Mulroney and Meghan Markle attend the World Vision event held at Lumas Gallery on March 22, 2016, in Toronto, Canada. | Source: Getty Images.
SETTING THE RECORD STRAIGHT
Taking aim at investigative journalists, Jessica said that she has no ties to the charity that registered her friend's website, and wrote:
"Shoebox Project Foundation is owned by a Mr. Roy in North Carolina and has no affiliations or ties to our charity The Shoebox Project. Happy Sunday."
HOW THE TRANSITION AFFECTS THE WEBSITE
Jessica's post comes two days after Meghan and Prince Harry posted an update on their website to "mitigate any confusion" on what has been decided upon surrounding their transition, including their non-profit organization.
Instead of creating a new "foundation," the royal couple intends on helping and complementing the efforts of "many excellent foundations" already in existence.
According to their exit agreement, Prince Harry and Meghan also forego the use of the name "Royal" in any capacity, including in the name of their new non-profit.
THE GROUNDBREAKING COUPLE
Apart from making headlines over their royal exit, Prince Harry also made a "groundbreaking" move at the beginning of February.
The royal couple appeared in South Beach, Miami, for a private JPMorgan event, during which Prince Harry and Meghan reportedly featured as guest speakers.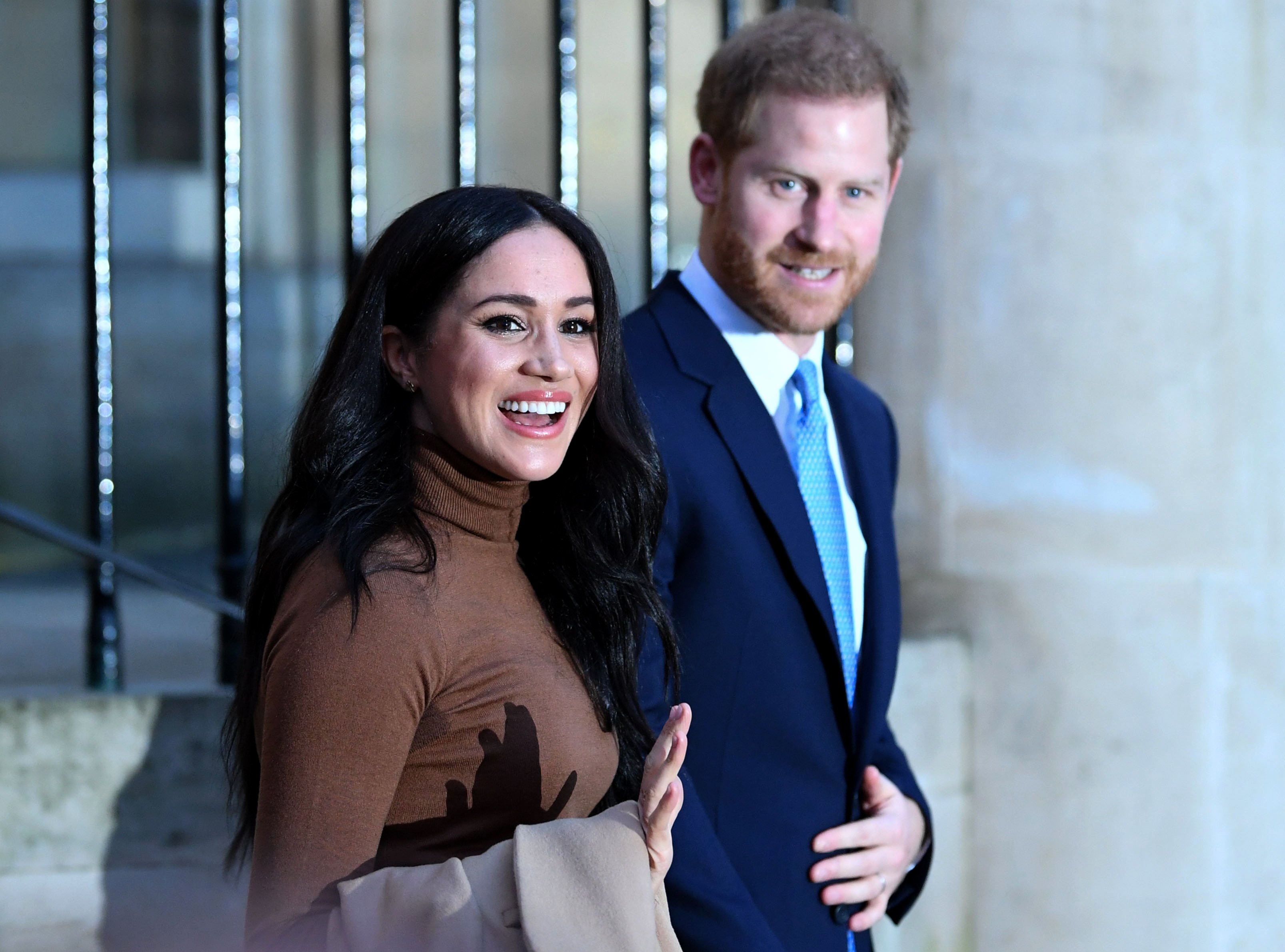 Prince Harry and Meghan Markle after their visit to Canada House, on January 7, 2020, in London, England. | Source: Getty Images.
Although it's not unusual for royals to attend benefit charities, it is when it comes to private events, as a source told PEOPLE:
"Every guest at a royal event is scrutinized by the royal household. Who sat at their table? It is a slippery slope. Something like this is absolutely groundbreaking."
LOVING THEIR NEW LIFE
According to the publication, Meghan and Prince Harry plan on spending time in Los Angeles in the summer to scout for a potential new home.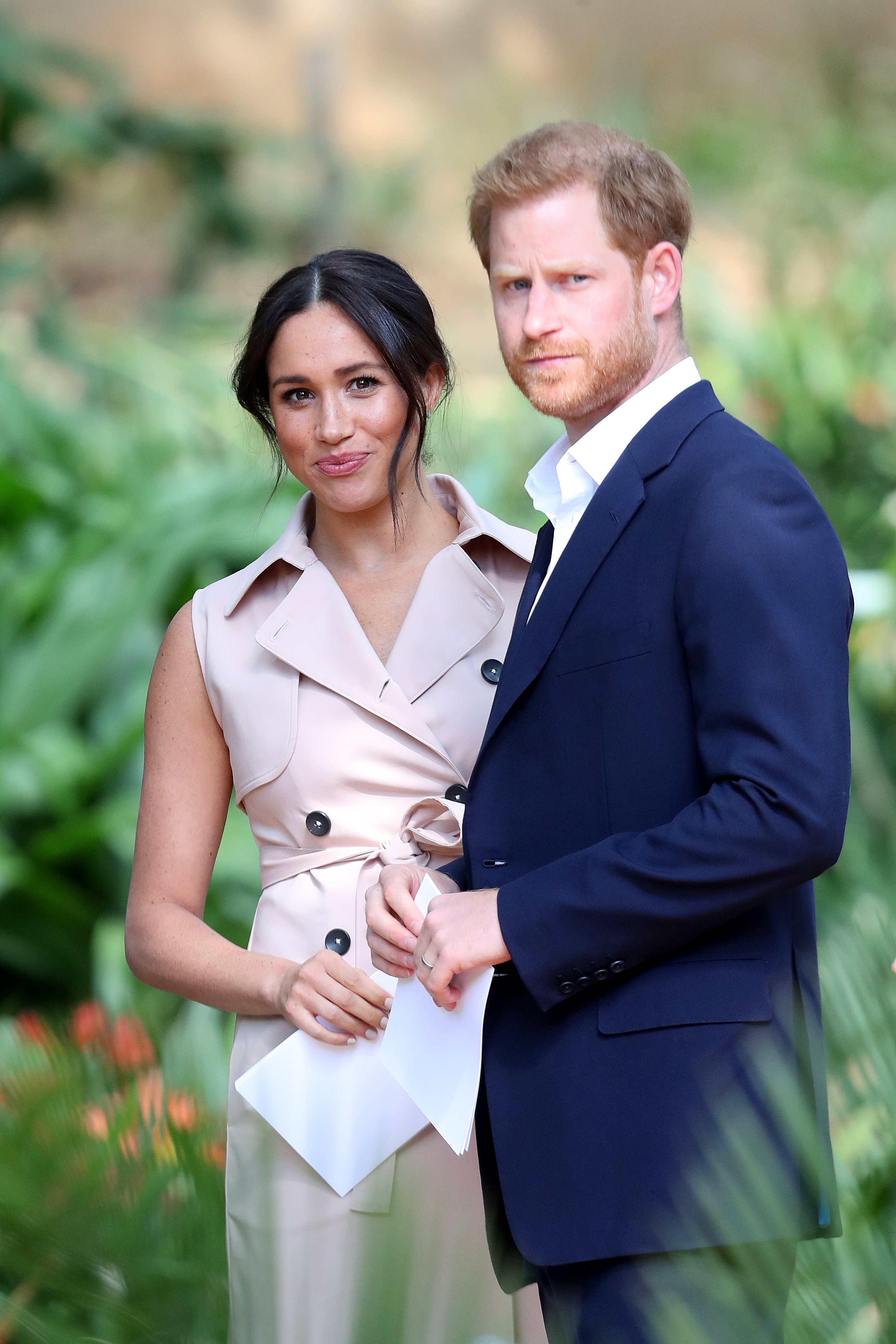 Prince Harry and Meghan Markle on October 02, 2019, in Johannesburg, South Africa. Source: Getty Images.
Even so, the couple "love" living in Canada, and is reportedly likely to have a home in both places. In March, the royal couple will head back to London to attend the Commonwealth Service with the Queen and the rest of the royals.
Prince Harry and Meghan's move to Canada had them step into a "completely different world," one they are said to be enjoying.
Already adapting to life in North America, the couple is reported to be "genuinely happy" after they "escaped the chaos back home."
Please fill in your e-mail so we can share with you our top stories!