Wendy Williams Shares Photo of Romantic Date Night with Rumored Boyfriend William Selby Following Divorce from Kevin Hunter
55-year-old talk show host, Wendy Williams hit the streets of New York with her rumored boyfriend, Willian Selby, for a date night.
The host of the eponymous show, "Wendy Williams Show," may have a new boyfriend, and they headed out last Friday for a night of fun.
Wendy Williams, took to Instagram to post a photo of her in a car, on her way out for the date night. The talk show host captioned the post, "He sent his car for me..dinner in pursuit. Happy Friday!"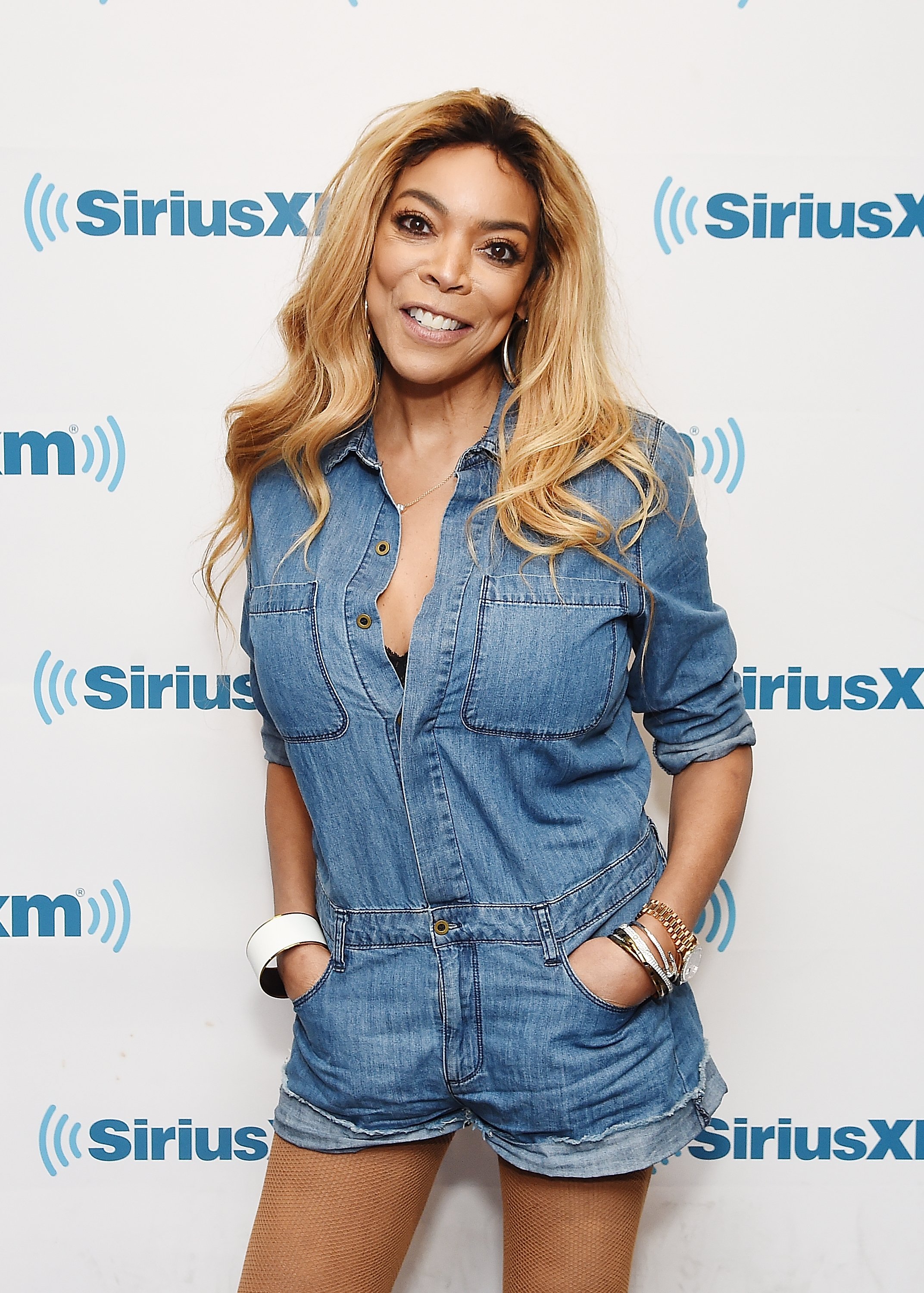 Wendy's unknown date was later revealed that night, when they
were spotted in a club chilling, just by themselves
. William Selby, w
ho also goes by the name. "Wildaboss
" or "Big Will" is Wendy's jeweler and rumored boyfriend.
He's made pieces for some big names in the entertainment industry, like 50 Cent and Drake. One Instagram post saw the Williams and Selby walking the streets of New York hand-in-hand.
Another post showed that the jeweler, who Wendy had once referred to as her "lil friend," has gifted the talk show hosts pieces of jewelry in the past.
The "National Radio Hall of Fame" Inductee may not have said anything concrete about her Friday date night with Selby, but she seems to enjoy the company of her jeweler. 
The rumored couple spent Valentine's day together and even the Super Bowl.
The morning after the date, Wendy posted a photo of the duo cozying up in the studio with an artist, "Blac Papi," as she captioned the photo,
"Later on...studio with @blacpapipmh ...another Friday night."
Williams, who just finalized divorce from her husband of 23 years, Kevin Hunter, had once spoken about a new love interest sometime back. The talk show star explained that she was back into the dating scenes.
Williams admitted that she didn't have a boyfriend and was focused on having fun; however, she revealed "there's someone I'm crazy about." 
When she was asked if she and her undisclosed love interest would be moving in together, she denied the possibility of that happening anytime soon.
Last Friday was the first time that Wendy and Big Will were seen in public together. The rumored couple spent Valentine's day together and even the Super Bowl.
The duo also made an appearance at the premiere of the "Cash Money," a mini-documentary in conjunction with Spotify. Williams, who has been married twice, is more than ready to begin a new chapter in her love life.