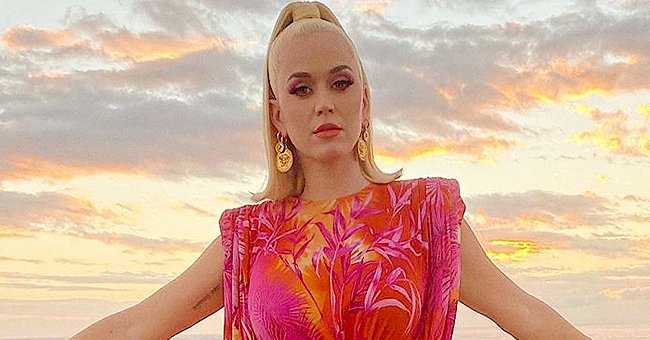 Instagram/katyperry
Katy Perry Posts Clip Revealing Paramedics Treating Her after Gas Leak Erupted during 'American Idol' Auditions
Last Sunday's explosive episode of "American Idol" had Katy Perry in need of treatment after members of the fire department evacuated the set of the talent show, temporarily putting a stop to auditions.
An exclusive clip ahead of last Sunday's "American Idol" episode, showed how the judged became aware of the potentially dangerous situation.
THE INCIDENT
Katy Perry was the first of the three judges to comment on the "intense" smell of the gas before country singer Luke Bryan added that they are getting "heavy propane."
Complaining of a headache, Katy stood up and left the studio, while the increasing sound of sirens alerted to the arrival of a group of firemen to handle the situation.
With everyone safely outside, Luke confirmed to the camera that there "really is a gas leak." With the words barely out of Luke's mouth, Katy said that she didn't feel good, before falling to the ground.
KATY'S UPDATE
To update her fans on what happened next, Katy Perry posted a short video clip as the firemen tended to her medical needs.
In the video, Katy can be seen lying flat on her back with her fingers drumming on her phone. "Me alerting the group chat about drama in real-time ??," the singer captioned the clip.
The drama came hot on heels of Katy's outburst during the show's season 3 premiere the week before.
AN EVENTFUL SEASON FOR KATY
While Katy and her fellow judges, Luke Bryan and Lionel Richie, usually agree on their decisions regarding contestants, one situation got out of control.
A 22-year-old guitar teacher name Saveria had just finished her audition, and Katy's fellow judges did not share her excitement over the audition.
Lionel said that Saveria failed to keep him "engaged," and doesn't have what it takes to make it in showbiz, while Luke agreed. Despite attempts to change their minds, Lionel and Luke stayed their course much to Katy's dismay.
Infuriated by the outcome, Katy knocked over Luke and Lionel's cups, before she got up and stormed out of the studio punching signs and telling her fellow judges to get their "hearing checked."
AN EVENTFUL FEBRUARY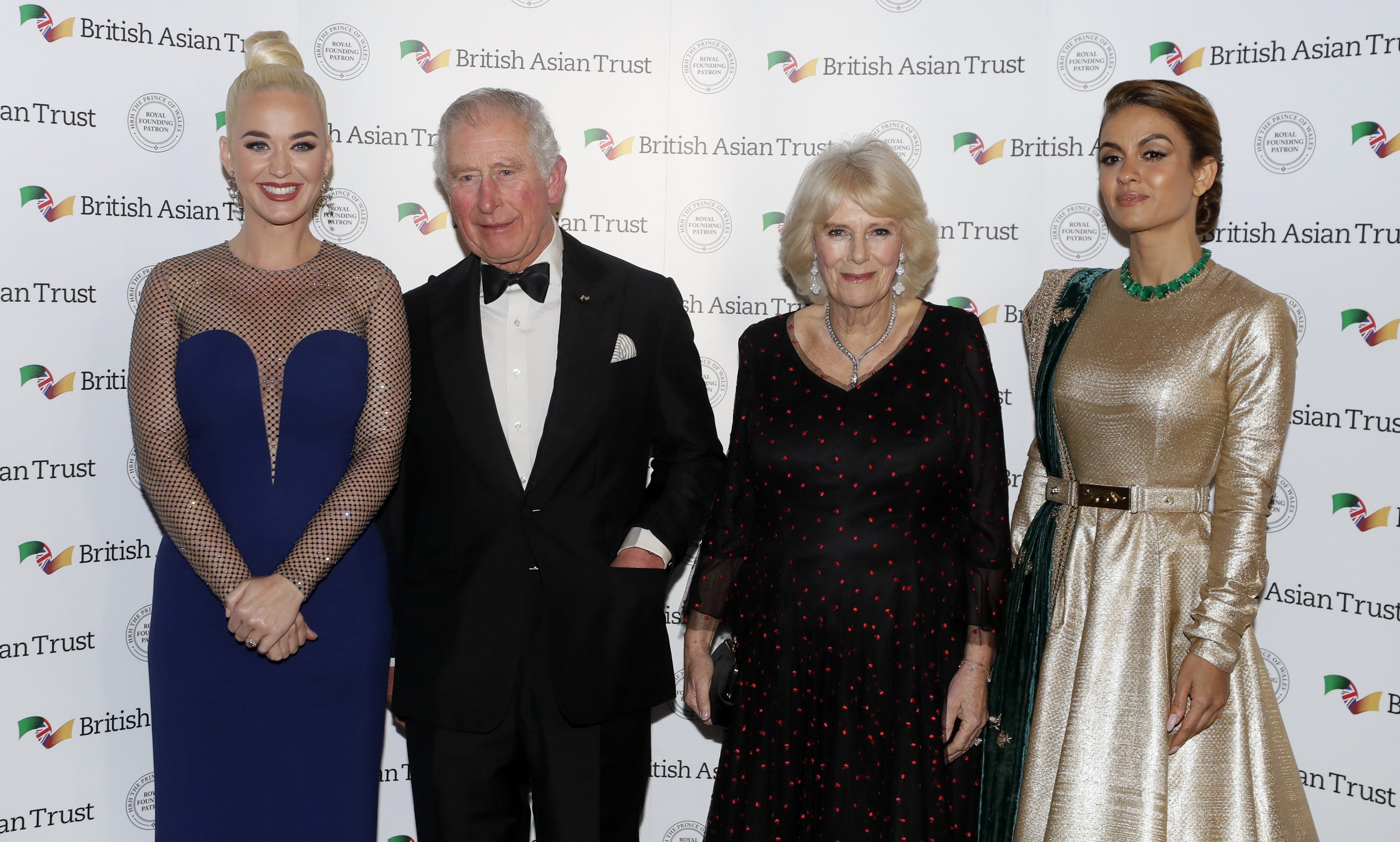 Prince Charles and his wife Camilla, with Katy Perry and Indian businesswoman Natasha Poonawalla at the British Asian Trust on February 4, 2020, in London, England. | Source: Getty Images.
Apart from the "American Idol" drama, Katy Perry also recently made headlines after rubbing shoulders with royalty.
While attending the British Asian Trust Royal Dinner at the beginning of February in London, Katy not only became the trust's new ambassador, but she also met Prince Charles and Duchess Camilla.
Please fill in your e-mail so we can share with you our top stories!