Ayesha Curry Shares Cute Photo of Her Husband Steph Curry Playing with Their Three Children in Their Backyard
Ayesha Curry has never been one to shy away from flaunting her family on social media. Her latest effort to gush over them, however, might be the cutest yet. 
Recently, Ayesha posted a picture on her Instagram page, where her husband, Stephen, can be seen pushing their three children — Riley, Ryan, and Canon — on what appears to be an extended trolley.
In the picture, Steph is seen donning a black ensemble, a white durag, and a full-faced smile as he enjoys time with her adorable little children.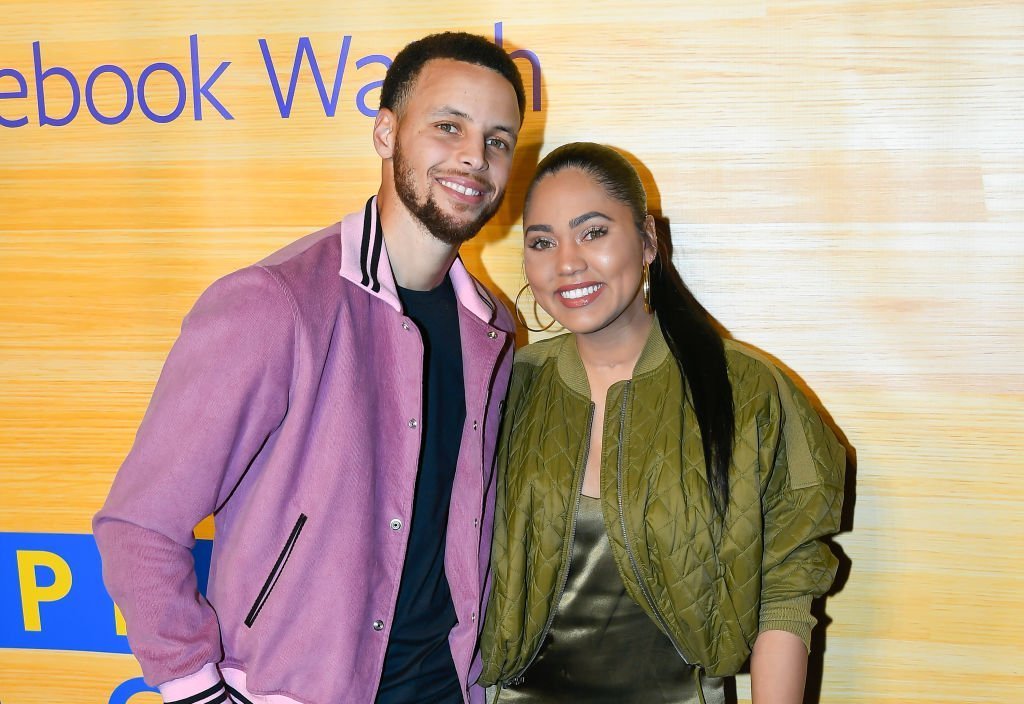 Ayesha captioned the picture, "THE BEST!!! My hearrrrrrt," with a black heart emoji while her followers, both celebrities and non-celebrities, gushed over the cute photo in the comments section.
The celebrity cook was unable to hide her joy at the family, and one can forgive her for flaunting her blessings. 
Fans of Stephen's Golden State Warriors, were also well represented in the comment section, as many of them shared their anticipation over his expected return to the court. 
"Can't wait for the splash brothers to return next season!!" a fan commented, referring to Stephen and his teammate, Klay Thompson. 
Steph is seen by many as the best point guard in the NBA, but he, unfortunately, had his season cut short after breaking his hand, in a game against the Phoenix Suns last October.
Curry and his wife spent this past Valentine's Day in Mexico.
However, the Golden State Warriors have confirmed his recovery, and after being cleared for contact last week, Steph is now targeting a return to action on March 1. 
According to a report from the NBA's official website, Steph said of his anticipated return,
"It's always been March 1... This has been a very long, strenuous rehab process...so it's nice that I'm getting that type of response with every new challenge that I kind of go after."
The basketball star has been making the best use of his time off by following his recovery routine and spending more time with his family.
Curry and his wife spent this past Valentine's Day in Mexico, where he shared a sneak peek into their adventures in the form of a racy picture that set the Internet ablaze. 
The picture was posted with a caption, "Vacation vibes with my one and only ? like dat!", in which Ayesha is seen straddling on him while he held her backside.
The love doesn't run cold in the basketball player and celebrity cook's relationship — or in their household either!