Kim Kardashian Turned Shy during Improv Session with Scott Disick after Learning It Was Not Her Thing
Kim Kardashian is a familiar face on reality television, but when it comes to improv classes, the beauty mogul is not a fan, as she found out during a recent trip to Groundlings theater company.
In a sneak peek of the upcoming episode of "Keeping Up With The Kardashians," Kim's trip with Scott Disick to the Groundlings theater company in Los Angeles had her feeling "very shy."
THINGS GOT OFF TO A ROCKY START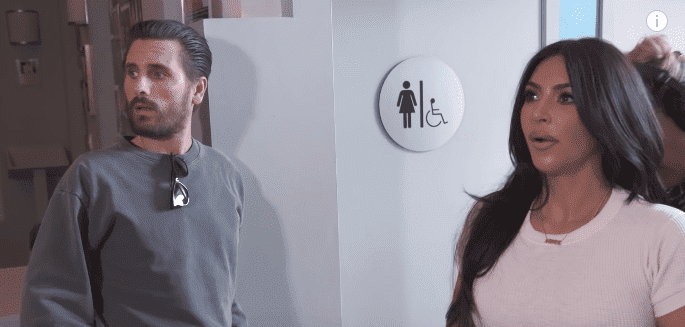 Ready for her first improv class, Kim went to the theater along with Scott but almost changed her mind as soon as they walked into the door.
Hearing a group of aspiring comics warming up loudly had cast some doubt in Kim, as she told Scott that "this is not [her] thing."
KIM TRIED TO KEEP A LOW PROFILE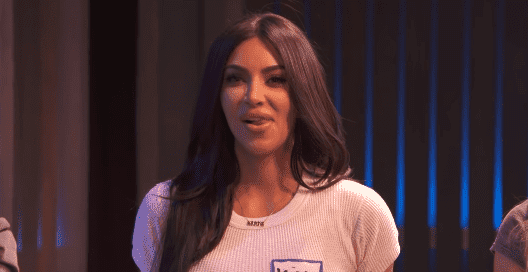 As the pair joined up with the group, Kim made a pre-emptive comment to divert attention away from herself, as she said:
"Let me just start by saying I am very shy. We're here for Scott."
THE ROCKY START GETS ROCKIER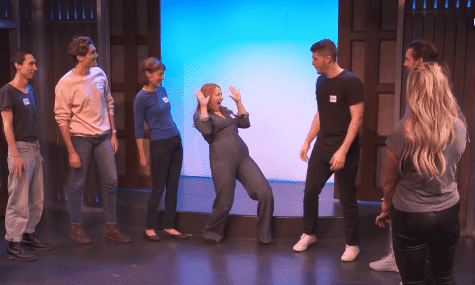 Including the newcomers with a quick introduction about improv and how it is made up as one goes along, Kim acted surprised as soon as the instructor finished explaining. 
After saying that she didn't know improv worked like that, the instructor bluntly asked Kim if she was being sarcastic.
However, a shake of the head from Kim and a calm response that she "really didn't" know, sufficed for the group to start their warm-up routine.
KIM DIDN'T WARM UP TO THE SITUATION
To warm-up, the group started out in a circle by making silly "waah" faces at the person to their left. After Kim had her turn, she decided it wasn't for her, and made a quick escape offstage before declaring, "I'll sit and support now."
Scott Disick, on the other hand, had a much better time during the class and gave free rein to his creativity while improvising with a fellow classmate as the inventor of wooden shoes. 
KIM'S UPCOMING ACTING GIG
In October last year, Kim teased about a new acting project with the Latin star Jennifer Lopez in a short video clip with E! News host Jason Kennedy.
When Jason asked Kim whether she is working on something with Jennifer, the beauty mogul could hardly say she is fast enough. 
Gushing that she is "so excited" and already knows all her lines, Kim can't wait to complete her "first big acting gig" with the star.
MAKING HEADLINES WITH SKIMS
Ahead of the launch of SKIMS' Naked collection on Monday, Kim gave a peek into what to expect as she posed for a stunning picture in a convertible slip dress from the line. 
The shapewear highlighted Kim's hourglass figure, as she struck a sultry pose standing in a sandy area in nothing other than boots.
TO INFINITY AND BEYOND
Kim Kardashian also recently showed off her curves, after husband Kanye West took her on a surprise trip to Cabo San Lucas in Mexico for Valentine's weekend.
During their romantic getaway, Kanye took some pictures of Kim, which she shared with her fans after the trip. 
In the pictures, Kim looked striking as she posed in an infinity pool overlooking the ocean wearing a black string bikini as the couple shared alone time for the first time in a while.