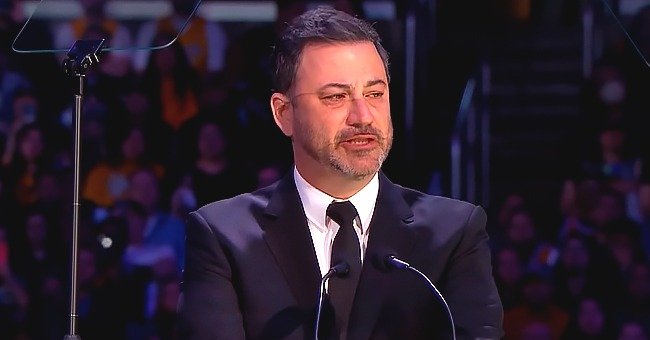 Youtube.com/Entertainment Tonight
Jimmy Kimmel Fought Back Tears during His Emotional Speech at Kobe and Gianna Bryant's Memorial
Jimmy Kimmel visibly struggled to stop the tears from flowing during his tribute at the celebration of life for Kobe Bryant.
During the celebration of life for the late Los Angeles Lakers icon Kobe Bryant, Jimmy Kimmel played the role of MC.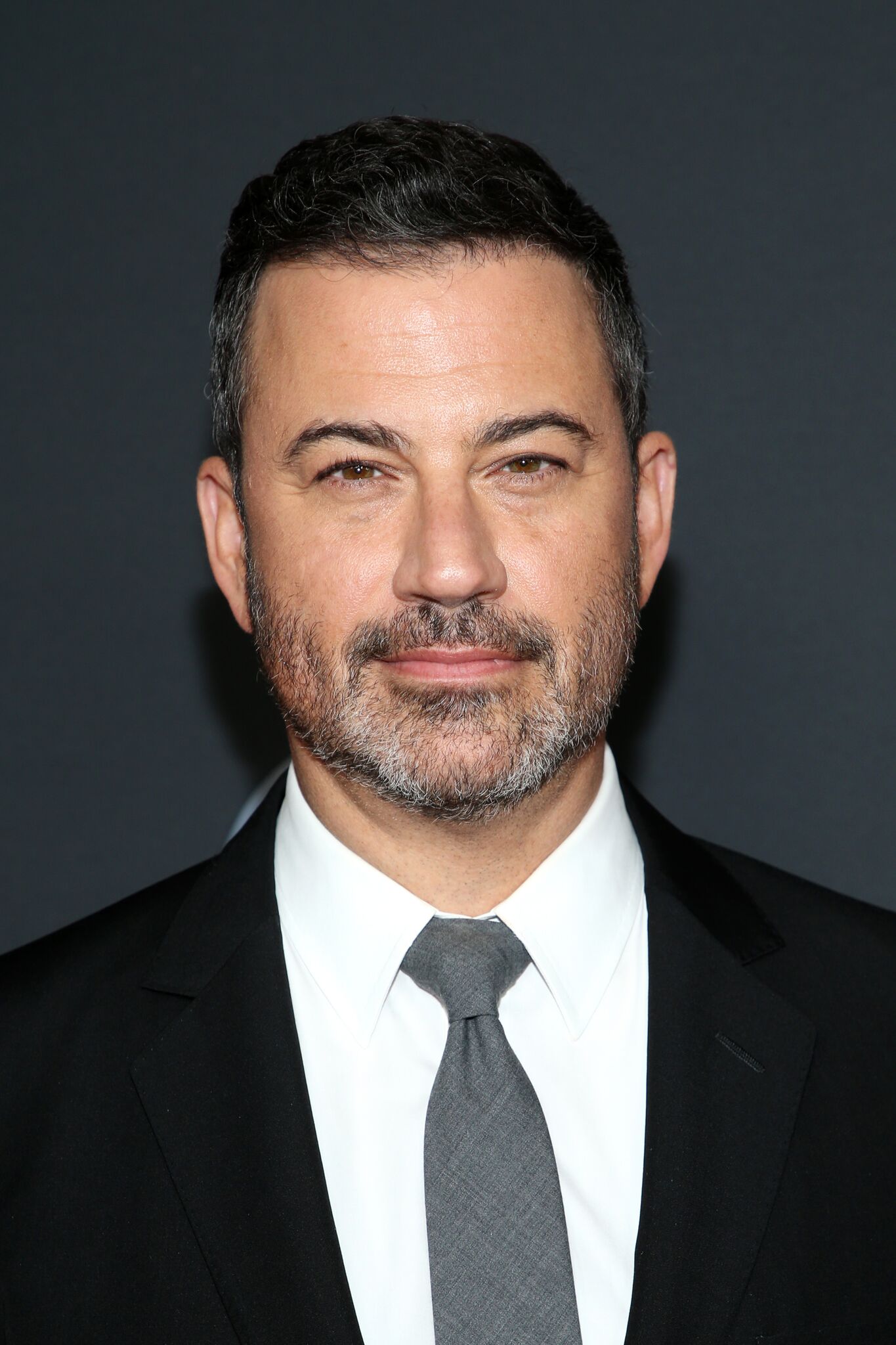 Jimmy Kimmel attends an evening with Jimmy Kimmel at Hollywood Roosevelt Hotel on August 07, 2019 | Photo: Getty Images
According to People, he had to lead the initial tribute at the emotional event which held at the Staples Center.
The media outlet had first shared a video of Jimmy's speech, which showed the 52-year-old physically struggle to hold back his tears as he spoke.
While the host and executive producer of "Jimmy Kimmel Live!" noted that Kobe and Gianna "were, by all accounts, so full of life," he also stated that he had "been trying to come up with something positive to take away from this."
Next, Michael Jordan had taken his place on the stage, and just like Jimmy, the basketballer had a difficult time controlling his emotions.
The 57-year-old stated that many people were surprised about his close friendship with Kobe as they always preferred to make comparisons between them.
Michael added that their friendship had grown as they got to know more about each other and that he and wanted to be the best big brother to his late friend.
The atmosphere at the packed-out Staples Center went up a notch when Alicia Keys climbed the stage.
According to People, the "No One" singer had performed Beethoven's "Piano Sonata No. 14," which is more known as the "Moonlight Sonata."
Alicia's performance wasn't only done in honor of Kobe's love for classical music, but to also pay tribute to him teaching himself how to play the classic song years before to romance his wife, Vanessa.
As expected, Vanessa had also mounted the stage to thank people for their love, support, and prayers since her husband and daughter passed away almost a month ago.
As reported by Pop Culture, the mother-of-four tearfully stated that she missed looking at her daughter's face.
Until her death, Gianna had had plans of playing college and professional basketball and Vanessa was certain that her late daughter would have made it happen.
Vanessa went on to talk about her late husband, whom she referred to as her "soulmate," as she stated that he was the best man, husband, and father.
Please fill in your e-mail so we can share with you our top stories!