Gabrielle Union-Wade's Daughter Kaavia Mirrors Her Mother's Pose in Adorable Photos Where They Match in Blue
Gabrielle Union and her daughter Kaavia James served some mother-daughter goals as they looked stunning in blue colored outfits while striking the same sitting pose.
Surprisingly, one exciting thing kids do is imitate. Unconsciously, they pick up habits and patterns that they do reflexively, which leaves one amazed.
Gabrielle Union's daughter Kaavia James is growing up to look like her dad, but she is taking up some traits from her mother. From her fashion sense to her rarely seen smile, Kaavia is proof that she is Gab's mini-me.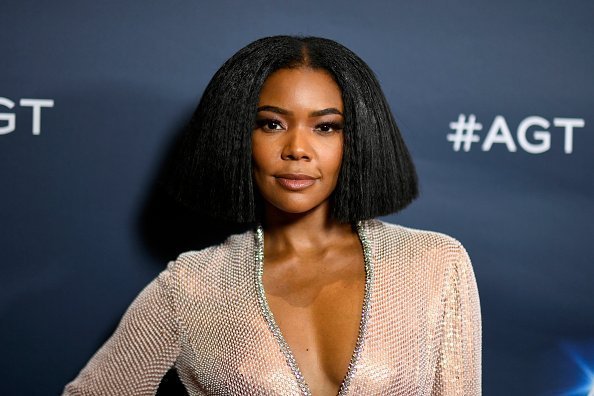 OVER IT
Kaavia James is a whole mood. From her smug looks to her resting face, Kaavia is a total Queen. In a recent photo shared by Gabrielle, she captioned it,
"Someone is into it, and someone is OVER IT #shadybaby."
The post featured a series of pictures showing the mother-daughter duo rocking the same color of outfits while striking the same pose.
ROCKING BLUE
The pictures showed the actress and her daughter sitting on a lounge chair with their sitting styles almost similar. Gab and Kaavia looked stunning as they both wore blue outfits, although with different patterns and styles
Kaavia proved this when she stole the show at her dad's jersey retirement celebration.
Gabrielle was dressed in a pastel blue suit with wide-cut culotte legs designed by Aje, and Kaavia had on a Peter Pan collared dress with floral patters in a complementary shade of blue similar to her mother's own.
HER FACIAL EXPRESSIONS
The comments section came alive with followers of Gabrielle stating how beautiful the two of them looked. Some complimented Gabrielle for raising such a beautiful daughter while another said:
"I am always happy to see Kaav and her different facial expressions."
People could not miss Kaavia's facial expressions throughout the pictures. The one-year-old who is known for her funny and sometimes sarcastic facial expressions had lots of people commenting about how cool she looked.
BOSS BABY
It might be because she has celebrity parents, but Kaavia is one boss of a baby. The way she looks and the vibes she gives off is enough proof that she is more than just a baby.
Kaavia proved this when she stole the show at her dad's jersey retirement celebration. She was seen strutting along with the seats, looking very comfortable like she owned the place.
Her mum never fails to coordinate their outfits. This can be seen in the similar outfit they both wore for Dwyane's retirement ceremony. The two wore black and white colors but with different styles and patterns.
Dwyane and Gabrielle might not have the smoothest relationship, but the two have always stayed and worked it out while appreciating each other's efforts.