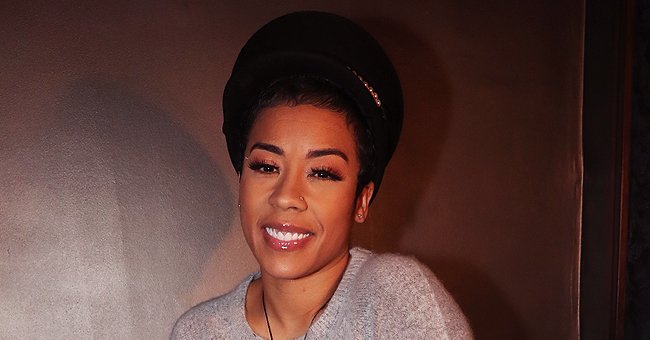 GettyImages instagram/tobiaskhale
Keyshia Cole Melts Hearts with Adorable New Photos of Baby Son Tobias Playing the Little Piano

Keyshia Cole melted the internet's heart with photos of her super beautiful baby as he played the piano.
Keyshia Cole's second son, Tobias Khale, is only 6-months old, but that does not mean he isn't a show stopper. In the photos, the Grammy award nominee shared, Tobias was nothing short of stunning.
In the first photo, the adorable boy sat on the floor with his hands on a beautiful star-designed little piano. He wore a cyan and white stripe zip-up sweater that covered his body, leaving his hands and face exposed.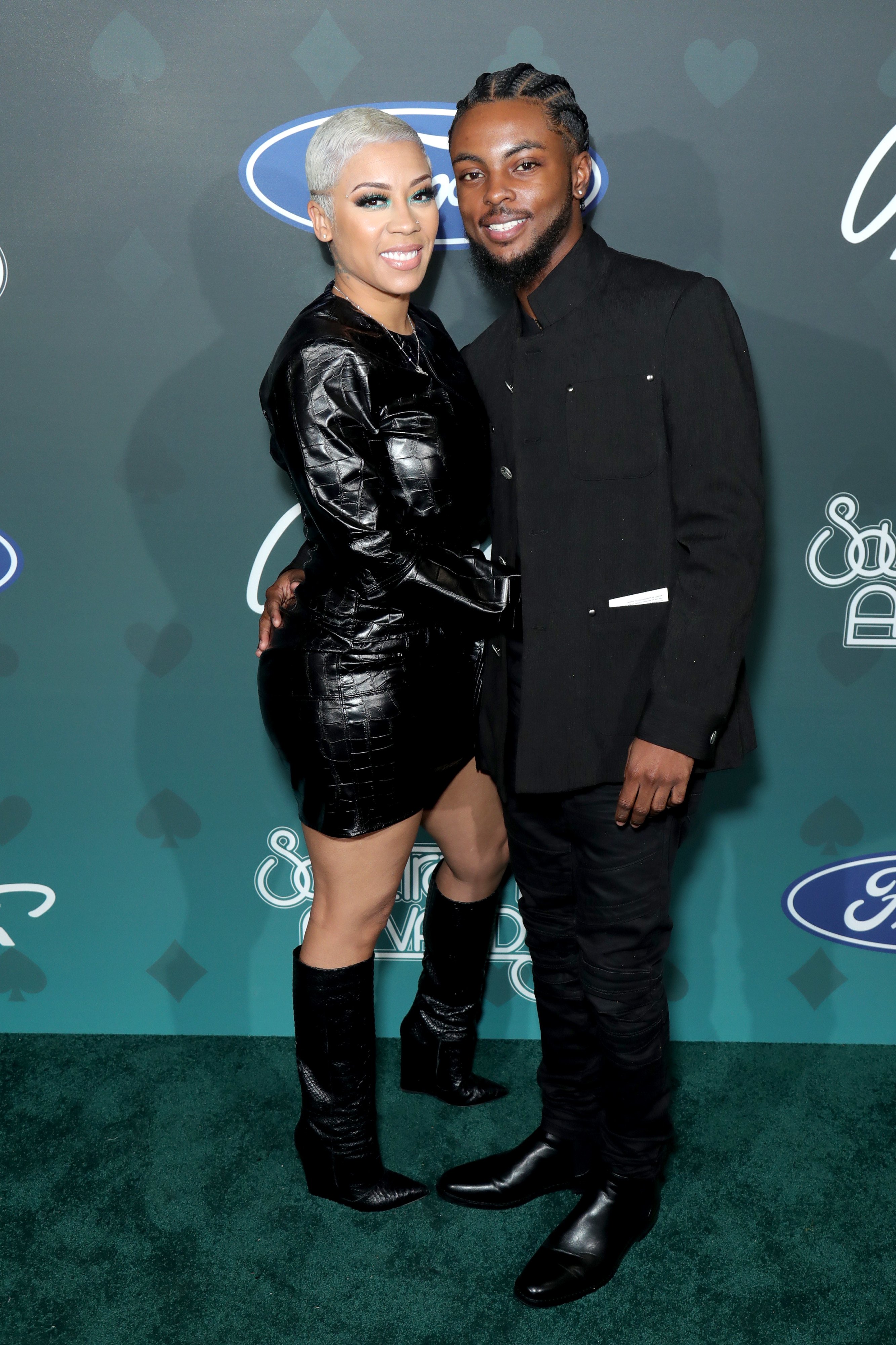 Keyshia Cole and Niko Khale at the 2019 Soul Train Awards on November 17, 2019 | Photo: Getty Images
His luxurious black curly hair was on full display. His beautiful eyes radiated handsomeness as he stared at the camera.
In the second photo, Tobias maintained his position on the floor. There were two significant changes. Firstly, one of his hands was of the little piano. The second was the heart-melting smile the little piano player gave off. The post was tagged:
"These fingers of mine, they got brains in em. ?✨"
Tobias, the little player with adorable eyes, is Keyshia Cole's second son. The singer had him with her boyfriend, Niko Khale.
The "Sent from heaven" performer is 15 years older than her boyfriend.
The reality tv show personality first shared a picture of Tobias with the world when he was only three-months-old. Even at that age, people could not stop talking about the super adorable baby.
In the photo, young Khale was photographed while he rested comfortably on Cole's cousin's lap. The adorable three-month-old baby spotted a navy blue and green dinosaur-print tracksuit with matching booties.
The post was uploaded on an Instagram account opened specially for the infant. The caption read:
"Big chillin w cuz before my walk wit mommy and daddy."
Fans could not stop talking about the striking resemblance between the R & B singer and her second son, even though the boy's father is closer in age to him than her mother.
The "Sent from heaven" performer is 15 years older than her boyfriend, but she does not let that get in the way of their relationship.
The mother of two met Niko Khale through Instagram. The younger artiste had remixed one of Cole's songs, "Let it go." When the songwriter heard the remixed version, she knew she had to connect with Khale at once.
The 38-year-old checked out the singer on iTunes and loved his lyrics. Before long, the musicians fell in love. Despite criticisms, Cole still sticks to her heartthrob.
Please fill in your e-mail so we can share with you our top stories!