Keyshia Cole's 24-Year-Old Boyfriend Niko Khale Shares Video of Her Looking Amazing in a Mini Leather Dress
Niko Khale is a man in love and can't stop gushing about the gorgeous mother of his first child: Keyshia Cole. The young rapper took to Instagram to share a clip that left fans amazed at the singer's snapback after giving birth.
The happy couple attended the 2019 Soul Train Awards at the Orleans Arena on November 17 in Las Vegas, Nevada, and they looked stunning while posing for the cameras on the red carpet.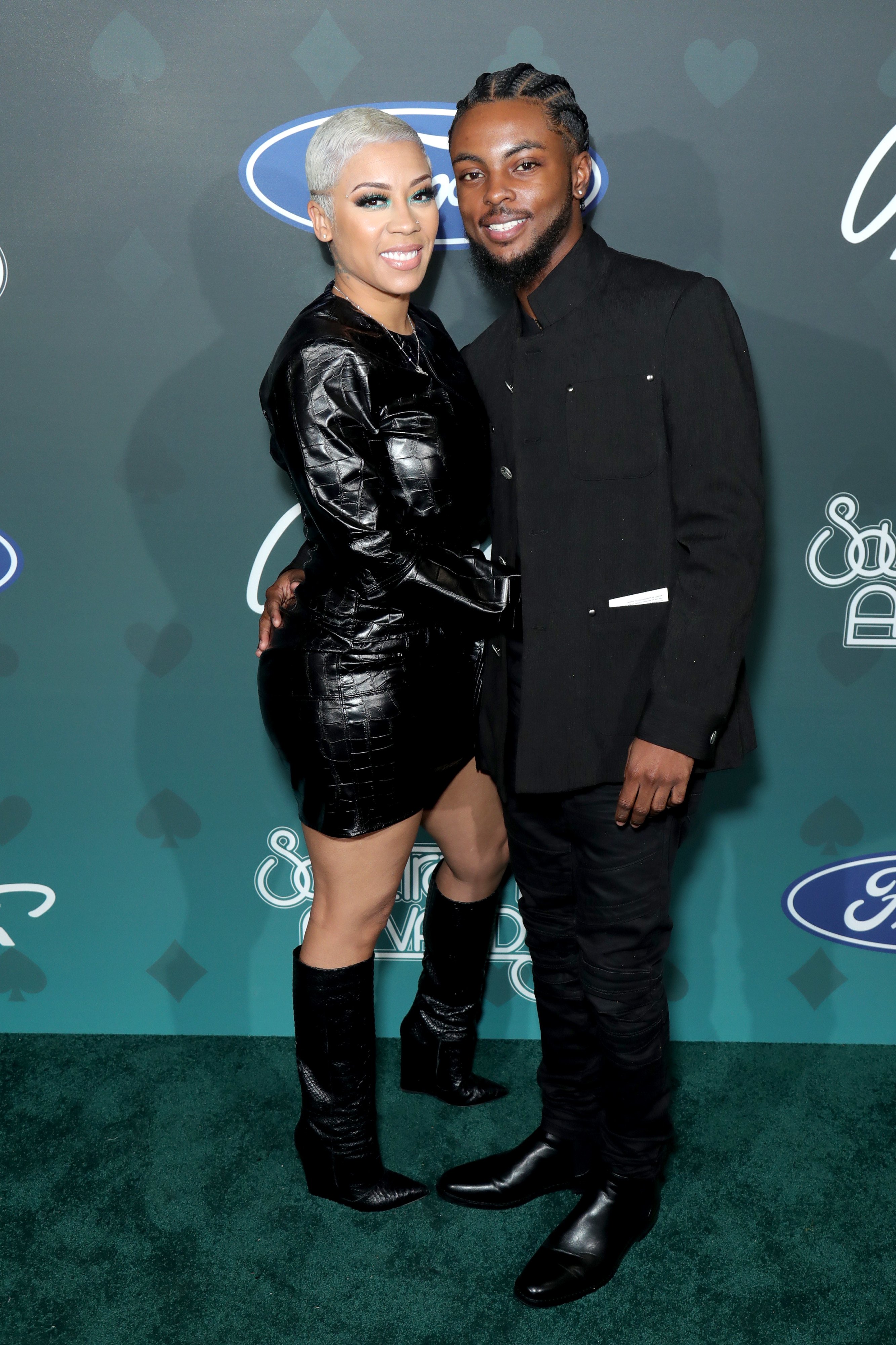 And while Niko was right there next to Keyshia at the awards, he couldn't help but gush about her beauty on Instagram, sharing a clip of the moment a photographer asked them for one more pic and they gladly posed.
A STUNNING COUPLE
Cole, 38, looked like a rockstar donning a leather black mini dress and matching boots with a low heel. She debuted her new low-cut blonde hairstyle and added a bit of color to the look with a green and orange makeup.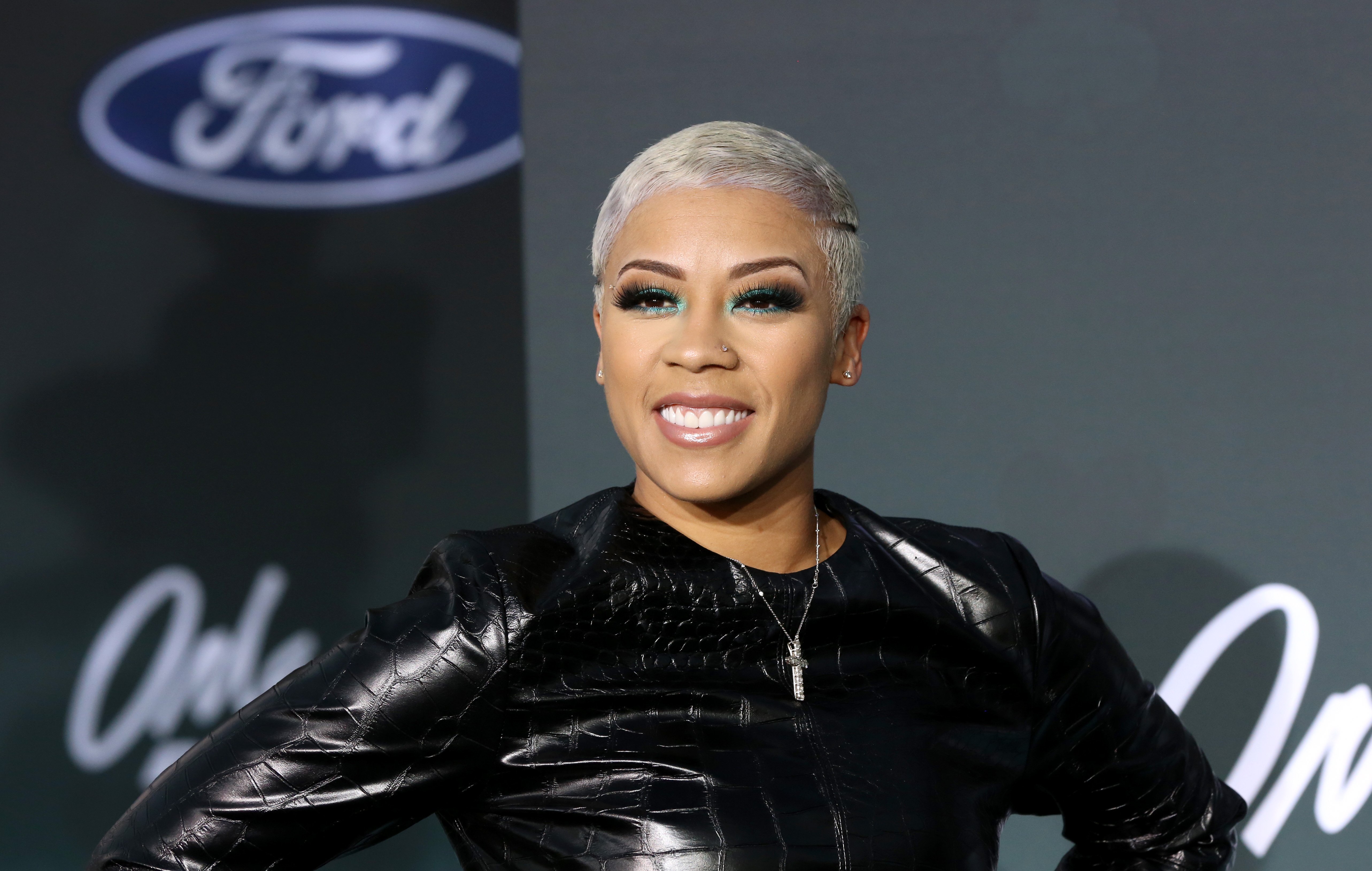 A judge has sent a "fourth and final notice" to the exes to appear in court in March 2020 or else, they'll have to pay and fine and risk their divorce being dismissed.
Meanwhile, Khale looked dapper in a matching all-black outfit, as he smiled and posed his hand possessively on Cole's lower back. 
"[expletive] she look good," he captioned the post.
FANS' THUMBS UP
Fans of the couple were quick to react in his comment section, leaving praises for the good-looking pair and praising their style.
"You both look very elegant," wrote one user. And another added,
"Both of y'all... happiness looks good on you."
And a third one chimed in to say:
"Love Your Both! So Happy Y'all Make Black Love look Easy! May God Bless Y'all Both, Always."
ADDRESSING THE AGE GAP
Keyshia and Niko have been publicly dating since early 2018 and welcomed their first child, and Keyshia's second, son Tobias Khale, last August.
The new parents recently visited Nick Cannon's radio show "Nick Cannon Mornings," and things got a bit awkward for the couple.
Cannon, who's known for his sharp tongue, was talking about the age difference between Keyshia and Niko—he's 23, 15 years younger—when he went too far by calling Keyshia "Niko's elder."
"I'm not his [expletive] elder," Cole clapped back.
But Cannon didn't back down from his words, telling Cole that she had to embrace it and putting his and Mariah Carey's relationship as an example, explaining that::
"There was nothing wrong with being a younger man that was molded and shaped by someone who was older."
"She molded and shaped you?" Keyshia asked visibly uncomfortable.
"Yes, I learned so much from Mariah, and I will be forever in debt to how she allowed me to come into manhood. That's when I became a man–when I got married and had children," Cannon explained, which seemed to soothe Cole a bit.
DIVORCE STILL IN THE WORKS
Although Keyshia has just started a completely new chapter in her life with a new family, she's still legally married to former basketball star Daniel Gibson, with whom she shares son Daniel Jr. 
The couple split up in 2014 and she filed for divorce in September 2017. However, the divorce proceedings were halted for a while because according to Cole, Gibson didn't file the required paperwork.
Then, they were unable to come to an agreement on child custody and spousal support. 
Now, according to court documents obtained by The Blast, a judge has sent a "fourth and final notice" to the exes to pick up the divorce or they'll have to pay and fine and risk the case being dismissed.
They're also expected to settle their custody arrangements for 10-year-old Daniel Gibson Jr.
Keyshia hopes to secure joint legal and physical custody of the boy.