Arnold Schwarzenegger's Son Joseph Baena Flaunts Strength Carrying His Girlfriend as He Celebrates Their First Year in Photos
Arnold Schwarzenegger's love child Joseph Baena shares adorable pictures of himself and his girlfriend as they celebrate their one year dating anniversary. 
Joseph Baena is not shy to show the world how much he is in love with his girlfriend, Nicky. The 22-year-old took to Instagram to profess his love for her. Posting a series of pictures, Joseph captioned the post saying:
"One year with my partner in crime!!! Can't wait for more. The many more adventures, laughs, and celebrations to come! I Love you ?, @nickydodaj ?."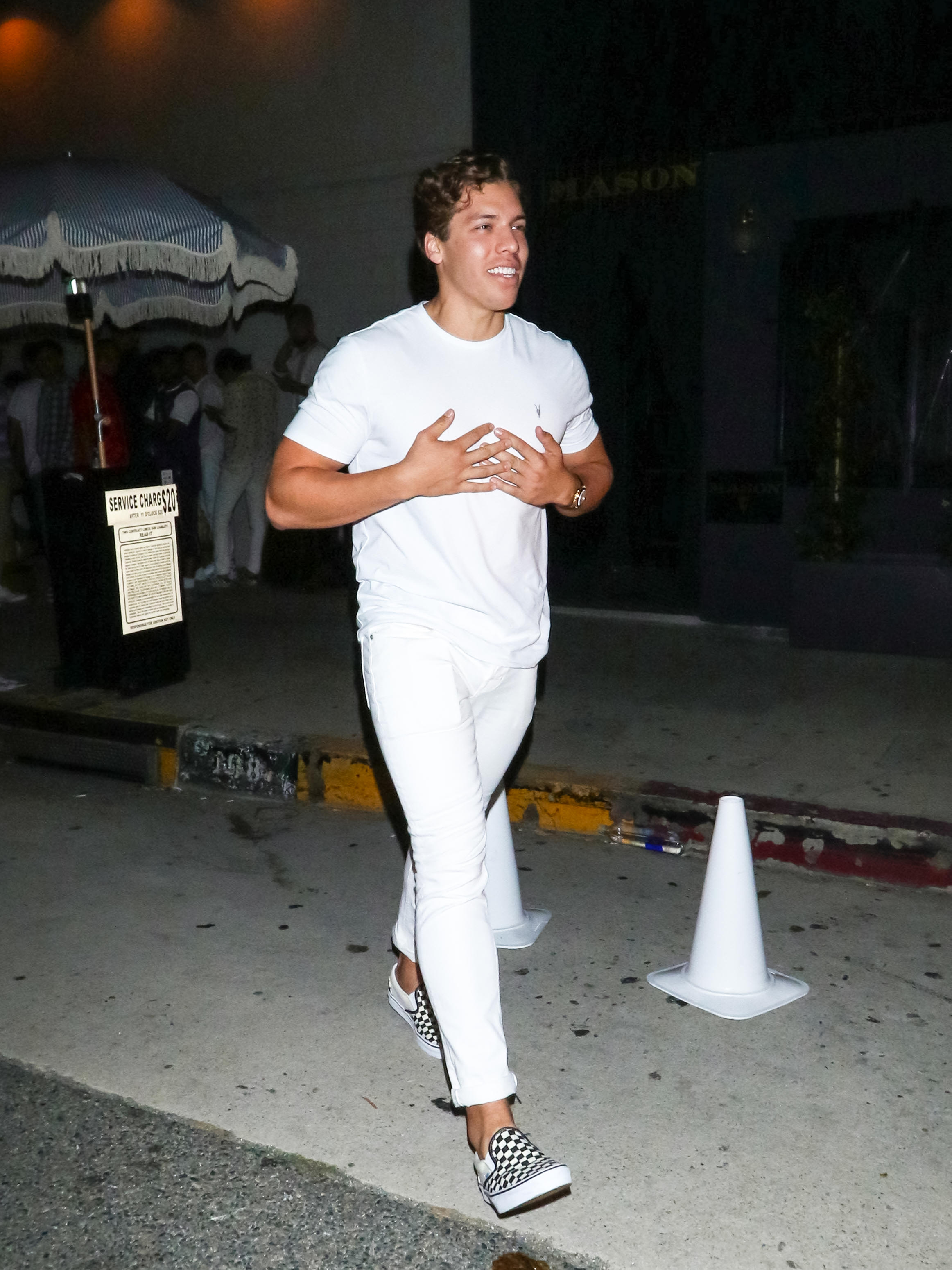 The two who have been dating for a year decided to share their happy moments with their followers. Replying to Joseph's caption, Nicky commented saying, "Love you Cutie!" 
The pictures gave an almost detailed description of how the couple spent their days together. The first image showed a shirtless Joseph carrying Nicky over his shoulders in an effortless manner. 
The next picture then showed the couple sharing a kiss while standing in front of what looked to be a castle in Disneyland.
The next showed both of them looking goofy and mischievous with Joseph holding a sword, while Nicky stood beside him dressed in red. 
Joe has admitted that his father Arnold, loves his girlfriend.
The next picture featured the couple looking cozy in bathrobes while sharing a glass of champagne and chocolates.
The last picture in the series showed Nicky looking like an angel as the wind blew her hair while she was seated in a grassy field. 
The comments section was abuzz, with lots of people having things to say. Some expressed how cute the two looked while some went on to imagine how beautiful their kids would look. Someone said:
"Love the love, the only thing better, most beautiful and stronger than any bodybuilder. I wish you eternal happiness man." 
Joe and Nicky, who have been together for a year, met in the university. Both were students of Pepper dine University and started dating while in school. 
Speaking of Nicky, Joe has admitted that his father Arnold, loves his girlfriend. He also emphasized that everyone who had come in contact with her always loved her. 
It is interesting to note that Joseph is the love child of Arnold and his housekeeper Mildred Baena. The two had an affair that resulted in the birth of Joseph and the subsequent divorce of Arnold from his wife, Maria Shriver. 
Although Joseph is not close to his half-siblings, he shares an impeccable relationship with his father. The two have a lot in common, ranging from being bodybuilding enthusiasts to graduating from the same course of study.