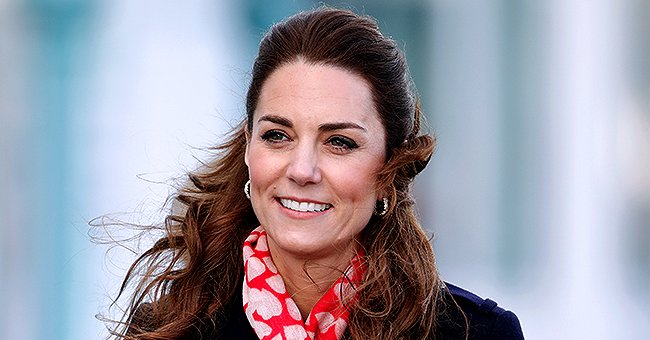 Getty Images
Kate Middleton Participates in Track and Field Events for SportsAid at London's Olympic Park
The Duchess of Cambridge, Kate Middleton, showed support for young talented athletes at the SportsAid event held at the Queen Elizabeth Olympic Park.
The Duchess of Cambridge showed her sporty side at the SportsAid event as she joined the young stars for track and field events at the London Stadium in Stratford.
SportsAid is a charitable organization that helps thousands of young athletes overcome financial obstacles in becoming Great Britain's next champions of various sporting competitions.
Prince William and Kate Middleton are welcomed as they arrive by helicopter on October 16, 2019, in Chitral, Pakistan. | Source: Getty Images.
Kate Middleton is a patron of the charity and has met many of the young athletes and Olympians and Paralympians, who were former beneficiaries of the organization.
The royal mom of three also discussed with parents and guardians of the SportsAid athletes. She listened to their experiences and challenges, as the event was put together to celebrate them for the role that they play in their children's athletic success.
Kate competed in a race against her husband, Prince William.
Kate Middleton shared her gratitude towards the parents and guardians in her address to them, in which they cheered. The Duchess of Cambridge said,
"So on behalf of SportsAid, I'd like to thank all the parents and guardians and caregivers who played or are playing their part in developing this country's young sporting talent."
At the event, coaches for the SportsAid gave the Duchess an in-depth introduction to track and field by teaching her about starting blocks, including the differences in the device for para-athletes.
A 14-second clip was shared, in a tweet by SportsAid, of the royal running on the tracks, all smiles with her brunette hair styled in a ponytail as she looked trendy in a green top and matching culottes, paired with white trainers.
Kate's choice in athletic wear has always caught attention over the years. At the King's Cup Regatta last year, the royal beauty was seen wearing a grey windbreak coat, shorts, and a baseball cap, looking chic.
At a visit to the Lawn Tennis Association at the National Tennis Centre in 2017, the Wimbledon regular looked regal in a polo shirt matched with black and white athletic pants, a black pullover sweater, and grey sneakers.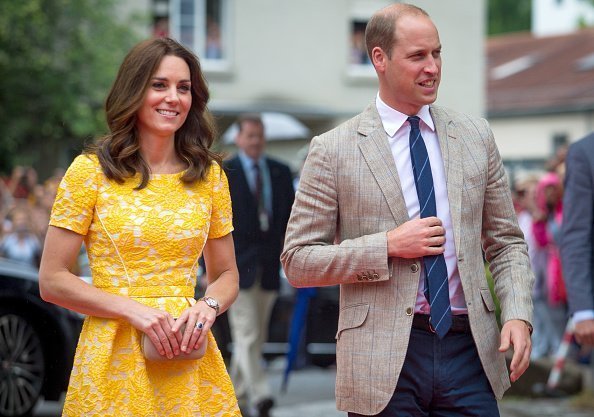 Britain's Prince William and his wife Catherine, Duchess of Cambridge, arrive at the Deutsches Krebsforschungszentrum (dkfz, German Cancer Research Center) in Heidelberg, Germany, 20 July 2017. | Photo: Getty Images
At another event at the Queen Elizabeth Olympic Park in 2017, where she competed in a race against her husband, Prince William, she wore black pants with a red jacket which she complemented with black and red sneakers.
Please fill in your e-mail so we can share with you our top stories!