Tom Brady Shares Photo of Son and Gushes over How the 10-Year-Old Makes His Days Better
Tom Brady shared a picture of his ten-year-old son striking a funny pose in sunglasses and gushed over how his child makes days feel better for him.
Carrying his team, the New England Patriots to victory year after year, Tom Brady is one the most celebrated football players in history.
His dedication and love for football is something he has expressed with pride in several interviews. However, off the field, his greatest pride is his family, which is probably the only thing that tops his passion for football.
The six-time Super Bowl champion is the proud father to Ben, Jack, and Vivian. When he's not in the gym or on the field, he is spending time with his wife Gisele Bundchen and their three children. In a caption about Ben, he gushed:
"He makes every day of mine better."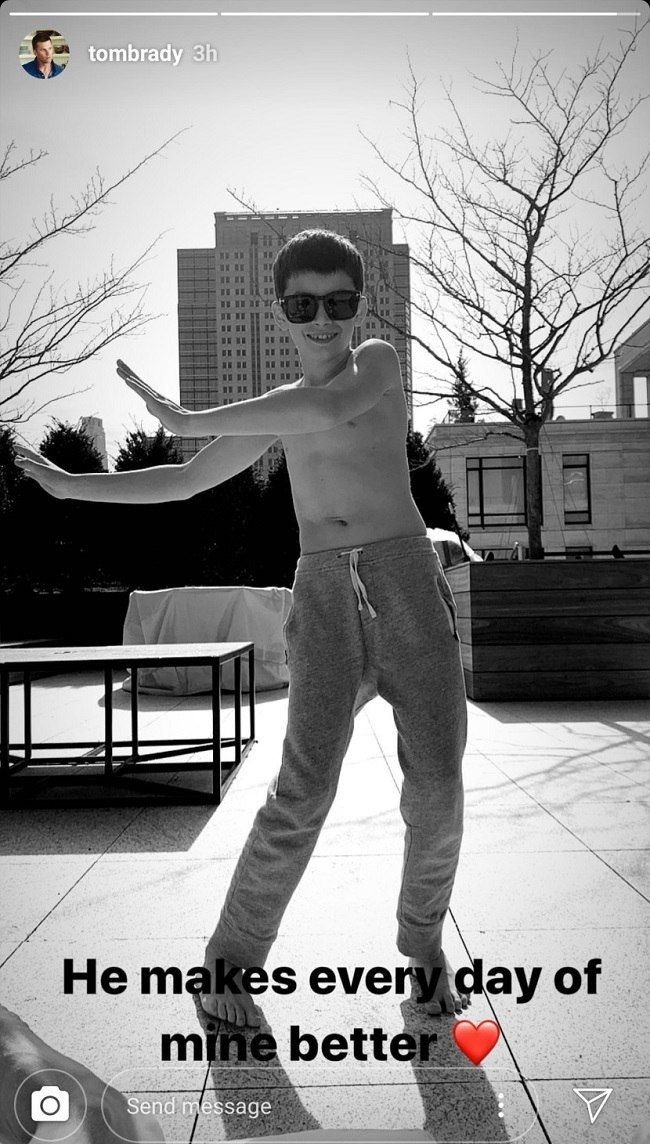 In the picture, Ben showed off a hilarious pose as the ten-year-old looked cool in sunglasses and sweatpants, waving his hands in the air. 
It is reported, the sweet post to his son comes after Tom admitted to struggling for years to bond with Ben because he didn't have the same love of sports and football as his eldest son, Jack.
In an interview with Men's Health, Tom said he found himself struggling to find things in common he could do with his son that he was used to doing, he admitted:
"When Benny came along, I thought he would be just like Jack. So I was like, 'C'mon, let's do this.' And he was like, 'Nope.' And I was like, 'What? No, do this!''
Eventually, with Gisele's support and advice, she taught him that Ben was "different." Tom said it was hard to accept that his son didn't like to do the typical things that most boys enjoy doing.
However, Tom said his wife helped him learn how to embrace Ben's individuality. Today, the proud father of three has found himself trying new things as his bond with Ben has gotten stronger.
Honoring another famous father in the world of sport, Tom took to Instagram on Tuesday to share an emotional tribute to Kobe Bryant. 
Calling the basketball legend a "superhero," he encouraged people to "seize the day" and honor Kobe by being great leaders and making a difference in the world like he did.