Carrie Underwood Speaks about Her Unending Quest for Answers to Gender Disparity in Country Music Radio
Carrie Underwood is beloved for her down-to-earth, raw nature. Fans also admire her cause she's not afraid to bring up issues in her industry and spread awareness.
Last week, Carrie Underwood attended the Country Radio Seminar in Nashville and responded to a question about "gender imbalance in country radio," reported CMT. 
Despite her superstar status, Underwood is not oblivious to the disparity between men and women's songs getting played on country music stations. She's an advocate for changing it.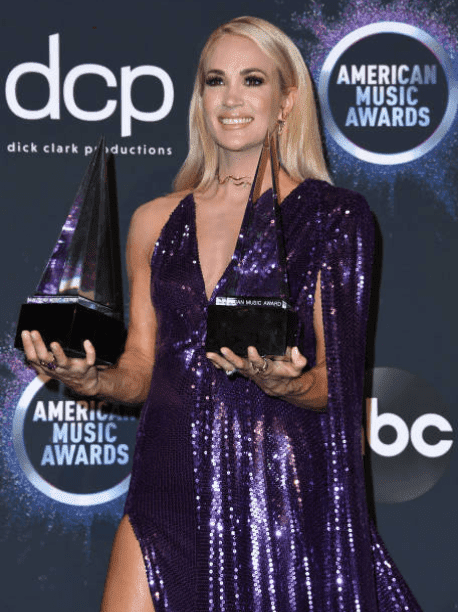 Carrie unable to fix things
Unfortunately, though, Underwood is not sure how to go about doing that. "To be honest, I don't know what the answer is. I wish I did. It's such a cycle," the "Cry Pretty" singer explained. 
Underwood herself is a victim of a lack of material available for female country singers because the songwriters don't cater to them. Instead, they're working on tending to the broader male market. 
An inherent flaw in the system
The "Jesus, Take the Wheel" singer doesn't completely blame the writers, mentioning that they have to make a living and provide for their families. It's a flaw in the system itself. 
The songstress said that she's not sure how the situation began, but the first step — awareness — has mostly been covered. The next step is to get more people to stand up. She admitted.: 
"I have thought long and hard, like, 'I can find the answer! I can save it!' I wake up every day expecting for a light bulb to go off in my head, but still waiting."
Performance with Keith Urban
As she waits, Underwood continues to share her amazing vocals with the world. During the event, she partnered with fellow country superstar Keith Urban to perform their 2017 hit, "The Fighter." 
The unplanned duet took place after Urban lit up the stage by singing his new song, "God Whispered Your Name." He then asked Underwood to join him in singing the hit from his "Ripcord" album. 
.@KeithUrban & @carrieunderwood reunitied for a special performance of #TheFighter and today's @UMGNashville @CRSOfficial show... at none other than @theryman! 😍🤯 pic.twitter.com/cbzDrkGdtf

— The Ty Bentli Show (@TheTyBentliShow) February 20, 2020
"Cry Pretty" Platinum Album Award 
During the annual three-day event, Underwood was stunned to receive the platinum album award for her album, "Cry Pretty." Quite appropriately, the singer teared up over the honor. 
Since its release in September 2018, her album has sold over one million copies and made Underwood the first female artist to have four country music albums reach the Billboard Top 200 list. 
Underwood thanked the two record label executives who presented her with the award for believing in her. We hope with a change that songwriters can help Underwood gain even more achievements in the future.