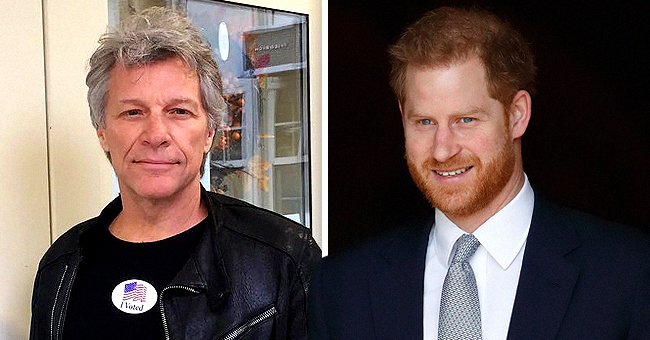 Getty Images. | Instagram/jonbonjovi.
Jon Bon Jovi Opens up about Re-Recording His Song as Part of Collaboration with Prince Harry for Invictus Games

With their collaboration just around the corner, legendary rocker Jon Bon Jovi shared details about their studio recording of a song with Prince Harry in charge of his very own instrument.
On Wednesday, Jon Bon Jovi shared his excitement at his upcoming musical collaboration with Prince Harry while appearing on the "Chris Evans Breakfast Show with Sky."
HOW THEIR COLLABORATION CAME ABOUT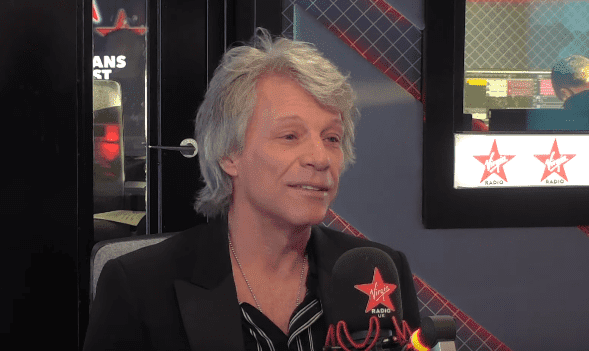 Jon Bon Jovi talking about his musical collaboration with Prince Harry on "The Chris Evans Show" on February 26, 2020. | Source: YouTube/Virgin Radio UK
Prince Harry and the 57-year-old musician will come together on Friday to re-record Jon Bon Jovi's 2019 single "Unbroken" for the Invictus Games this year.
Jon initially recorded the song for the documentary about veterans with PTSD called "To Be of Service," and he sent Prince Harry the song as "a great gift" he could use for the Invictus Games.
Prince Harry loved the idea, so on Friday, they will meet at Abbey Road Studios, where the recording is set to take place. Joking about the big day, Jon said:
"He said yes and stuck now to it, so we're doing it. I'm gonna hand him a tambourine and see what he's got going."
JON'S NEW NICKNAME FOR PRINCE HARRY
With Prince Harry and Meghan Markle transitioning into their financially independent lives after announcing their royal exit in January, Jon found a way to sidestep a question he had been asking himself.
Not sure how to adequately address Prince Harry among all the recent changes, he instead settled on a new nickname for the royal, as Jon added:
"I've been asking, 'What do I do? How do I address him?' And then I realized I'm gonna call him 'The Artist Formerly Known as Prince.'"
THE TEASER
The royal couple first teased about the collaboration with Jon Bon Jovi on social media, with a post depicting a fictitious conversation between Jon and Prince Harry about working together on a project.
According to Jon, the song will be released as a single ahead of the games, so it can "hopefully" raise money for Prince Harry's Invictus Games Foundation.
The Invictus Games' choir will serve as Jon's supporting act on the big day in May in The Hague, The Netherlands.
BUSY TIME AHEAD
Prince Harry's recording session with Jon is one of many upcoming appearances, including his first joint appearance with Meghan since their royal split.
The couple is set to attend the Endeavour Found Awards on March 5, followed by an appearance at the Mountbatten Music Festival two days later at Royal Albert Hall.
Even though Prince Harry and Meghan will spend a few days in the UK, they will miss catching up with Prince William and Kate Middleton, as they will be visiting Ireland at the time.
"At the request of the Commonwealth Office," Kate and Prince William will tour through certain parts of Ireland from March 3 until March 5, where they will learn more about their conservation efforts and local organizations support child development.
Please fill in your e-mail so we can share with you our top stories!