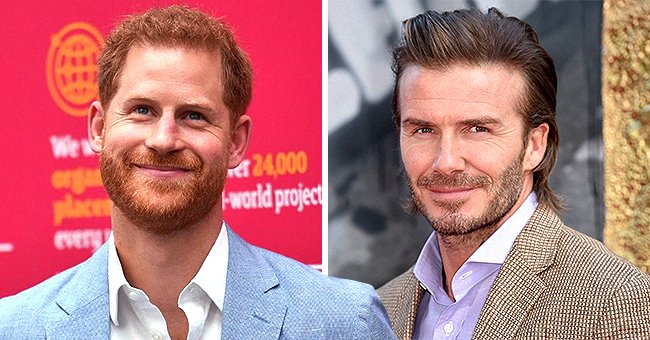 Getty Images.
David Beckham, New Co-Owner of Inter Miami Team Praises Longtime Friend, Prince Harry for Being a Stand-Up Dad

Football legend David Beckham and Prince Harry's friendship comes over many years, and the athlete's admiration for Prince Harry had only grown since he and Meghan Markle stepped into first-time parenthood.
During a recent interview with ET, the 44-year-old father of four gushed over Prince Harry's growth as a person and his way of parenting, with the couple in the transition period of their royal exit.
David, who shares his children with former Spice Girl Victoria Beckham, said that he and Prince Harry "speak as friends," and haven't discussed Prince Harry and Meghan's move to Canada with baby Archie.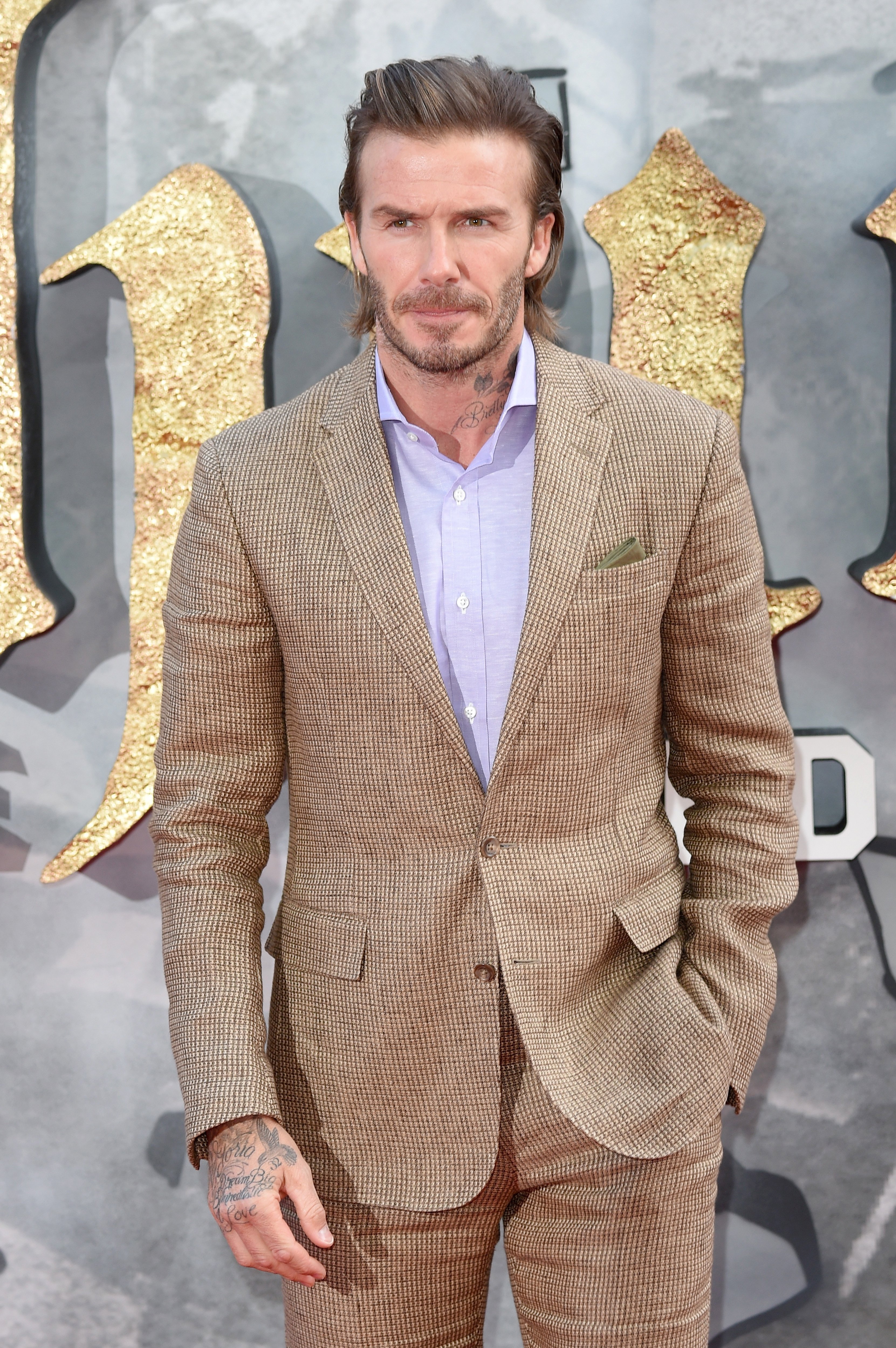 David Beckham attends the "King Arthur: Legend of the Sword" European premiere on May 10, 2017, in London, United Kingdom. | Source: Getty Images.
FULL OF PRAISE FOR HIS FRIEND
Being a friend to Prince Harry is to David the "most important thing," and he is happy for the royal finally having found what he had always talked about, as David said:
"I think he's enjoying being a young father for the first time and that's what we always spoke about. When you are a parent, it changes everything."
The former football pro and his wife attended Meghan and Prince Harry's wedding two years ago, and he watched on with pride as Prince Harry adapted to parenthood adding:
"He's an amazing person - that's the most important thing - but I'm proud to see him growing up as an individual, being that person that every father wants to be."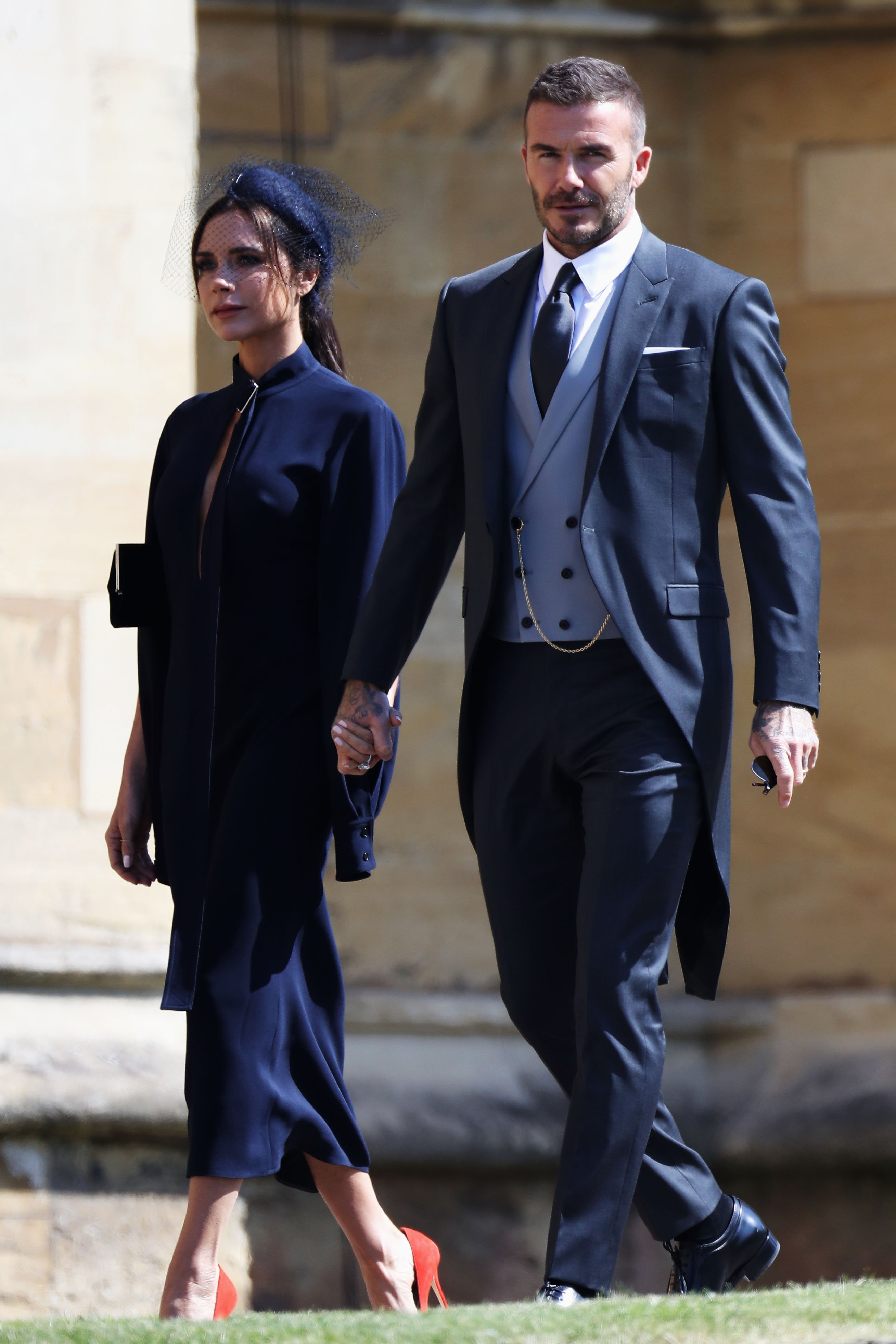 Victoria Beckham and David Beckham arrive at Prince Harry and Meghan Markle's wedding at St George's Chapel, Windsor Castle on May 19, 2018, in Windsor, England. | Source: Getty Images.
WHEN HARRY AND MEGHAN'S SPLIT WILL TAKE EFFECT
The royal couple's transition agreement will take effect on March 31 and will be reviewed after 12 months due to the unprecedented nature of the situation.
Although Meghan and Prince Harry will retain their titles, they are not allowed to use the word "royal" in any way. Their cause-related work will remain more or less unchanged, and Meghan and Prince Harry will also keep working with their patronages.
Currently, the royal couple is working on launching a non-profit organization and recently made their first public appearance since their split from royal life.
PAVING A NEW ROAD
In another unprecedented move, Prince Harry and Meghan made their first joint appearance at an exclusive JPMorgan event early in February.
The couple both served as keynote speakers at the annual event held in 1 Hotel in South Beach, Miami, and often attended by billionaires like Bill Gates.
Royals speaking at benefit charities is not unheard of, but private events is another matter entirely. A source that spoke with PEOPLE called it "absolutely groundbreaking."
THEY ARE HOUSEHUNTING
While Prince Harry and Meghan love spending time in Canada, they are reportedly also scouting for another home in Los Angeles where Meghan grew up and where her mom Doria lives.
According to another source that spoke to the publication, the royal couple is "likely to have houses in both places," as the big support system Meghan has in Los Angeles plays a role.
Since their royal departure, Meghan and Prince Harry reportedly feel like "a weight has been lifted off their shoulders."
The pair took up a house in a mansion on Vancouver Island with baby Archie and settled into the change of pace by turning into real "homebodies," who love to take forest walks and do yoga.
Please fill in your e-mail so we can share with you our top stories!