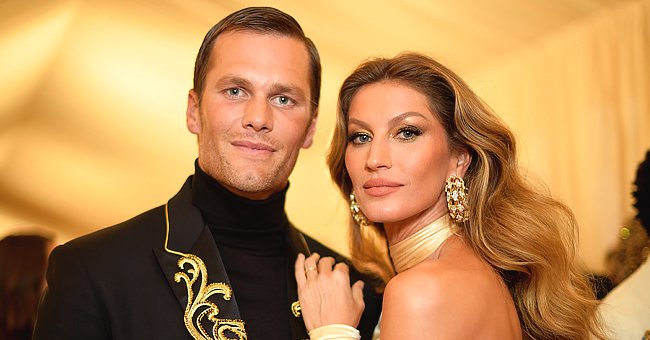 Getty Images
Tom Brady Beams with Wife Giselle Bündchen in Throwback Photo She Shares on Their 11th Wedding Anniversary
Tom Brady and his wife Gisele Bündchen took to social media to show each other off in celebration of their eleventh wedding anniversary.
Although it has been eleven years since football quarterback for the New England Patriots, Tom Brady and his wife Gisele Bündchen got married, the pair can't stop gushing about their relationship.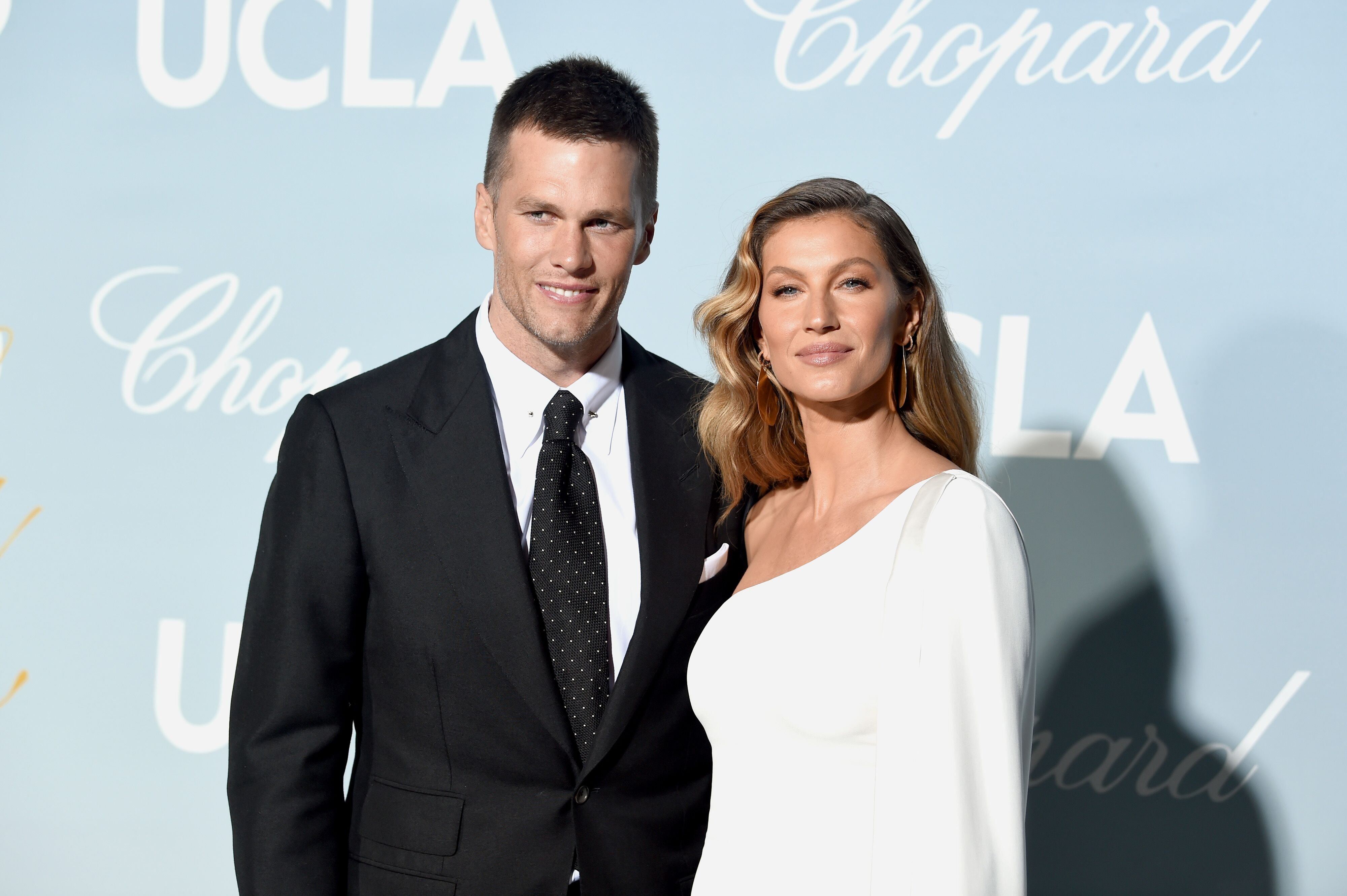 Tom Brady and Gisele Bündchen attends the 2019 Hollywood For Science Gala at Private Residence on February 21, 2019 in Los Angeles, California | Photo: Getty Images
...[Gisele Bündchen and Tom Brady] first met in December 2006 after a mutual friend set them up on a blind date.
In celebration of their eleventh anniversary, People shared that Gisele posted a throwback image of her and her man.
In the image, while the Brazilian model is seen holding onto her beau, Tom looked ready to cut the celebratory wedding cake which was on the table.
The already sweet post was made even better with the caption which Giselle wrote in both English and Portuguese, with some parts that read:
"I can't believe it's been 11 years since we devoured this delicious cake after we came home from our wedding. Happy anniversary love of my lifey!!!..."
Closer Weekly pointed out that for his part, Tom uploaded a couple of images, which he talked about in his caption.
The 42-year-old football star explained that while the first photo was where they met over ten years ago, the second image was what they had grown to become.
He also praised his wife for always being the one to hold the family up and love them like nobody else could.
Good Housekeeping recounted that the cute couple had first met in December 2006 after a mutual friend set them up on a blind date.
It was during that date that Giselle claimed that she knew Tom was the one. There was, however, some drama in their relationship as Tom discovered that his ex-girlfriend, Bridget Moynahan, was pregnant.
Although Giselle later admitted in 2011 that the pregnancy almost broke them apart, they stuck together, and she couldn't have asked for a "sweeter bonus child."
Tom also got a chance to speak on their relationship as Us Magazine revealed that he and his wife had a hard time understanding each other at first because they had different childhoods.
According to the footballer, his wife left her home at 14 and began living in Japan when she was 16.
By the time she turned 17, she was living in New York even though she couldn't speak English.
Despite her vast experience, they were able to develop and maintain a strong bond that many envy and respect.
Please fill in your e-mail so we can share with you our top stories!