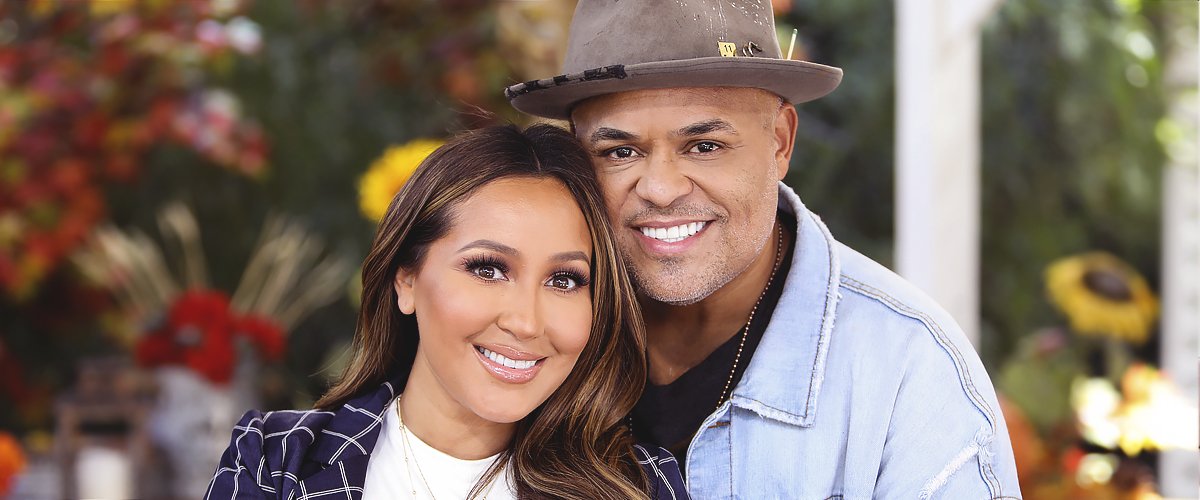 GettyImages
Adrienne Houghton from 'The Real' Got Married by Going against Logic and Says She Was Led by the Holy Spirit
"The Real" co-host Adrienne Houghton has been married to Israel Houghton for three years, and although she's happier than ever in her marriage, the former actress once confessed she went against all logic when she decided to date Israel.
Adrienne Houghton had her fair share of disappointments in the love department before dating gospel musician Israel Houghton.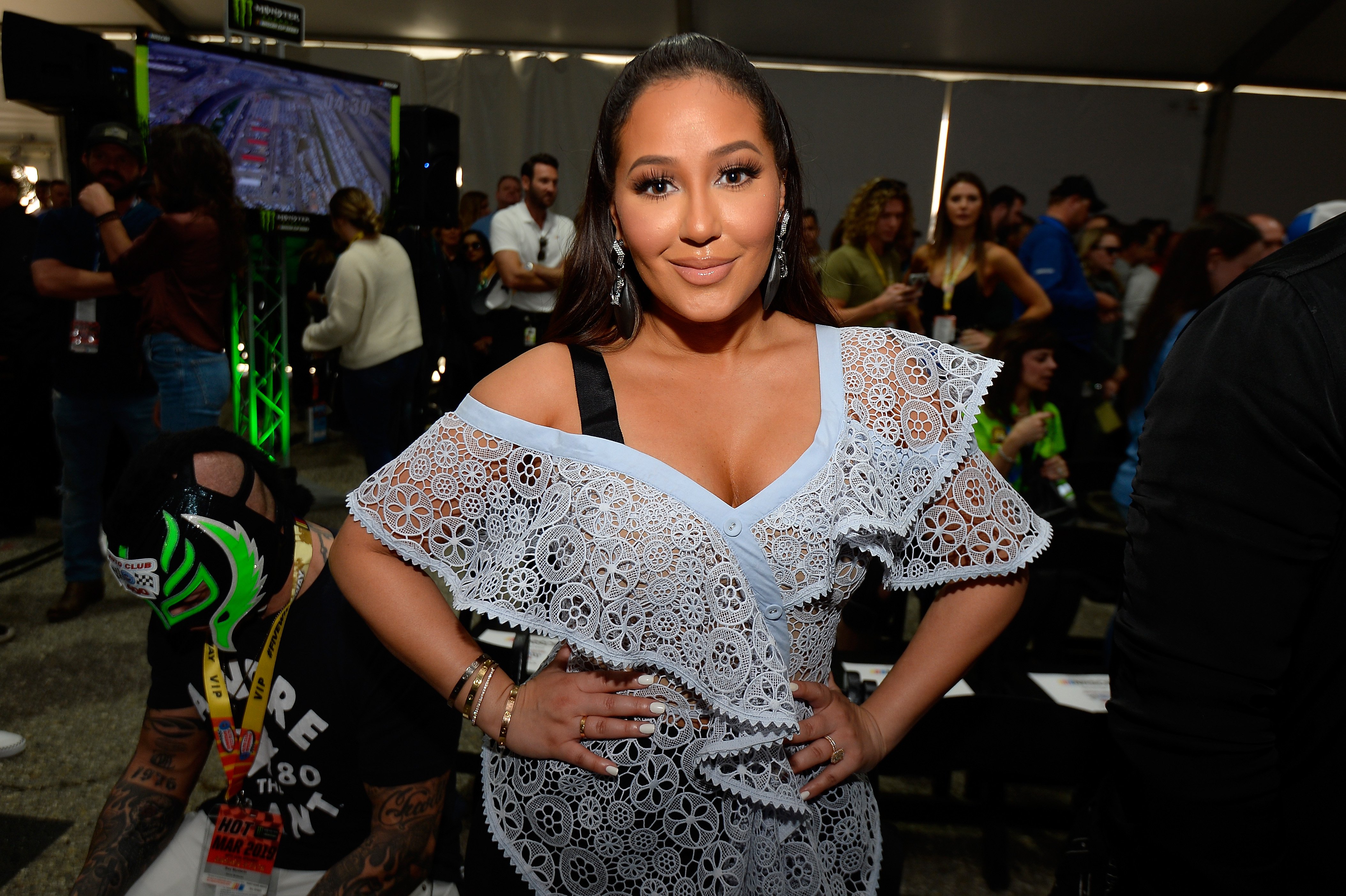 Adrienne Houghton attends the driver's meeting prior to the Monster Energy NASCAR Cup Series Auto Club 400 at Auto Club Speedway on March 17, 2019 | Photo: GettyImages
However, being with Israel wasn't a smooth ride for either of them and yet, Adrienne knew she had to follow her heart.
A BROKEN ENGAGEMENT
Adrienne dated Rob Kardashian from 2007 to 2009, and then spend six years with music exec Lenny Santiago before announcing their engagement in February 2015.
However, only seven months later, the pair decided to split and called off the engagement. Adrienne was devastated, but deep down, she knew it was the best decision she could've taken.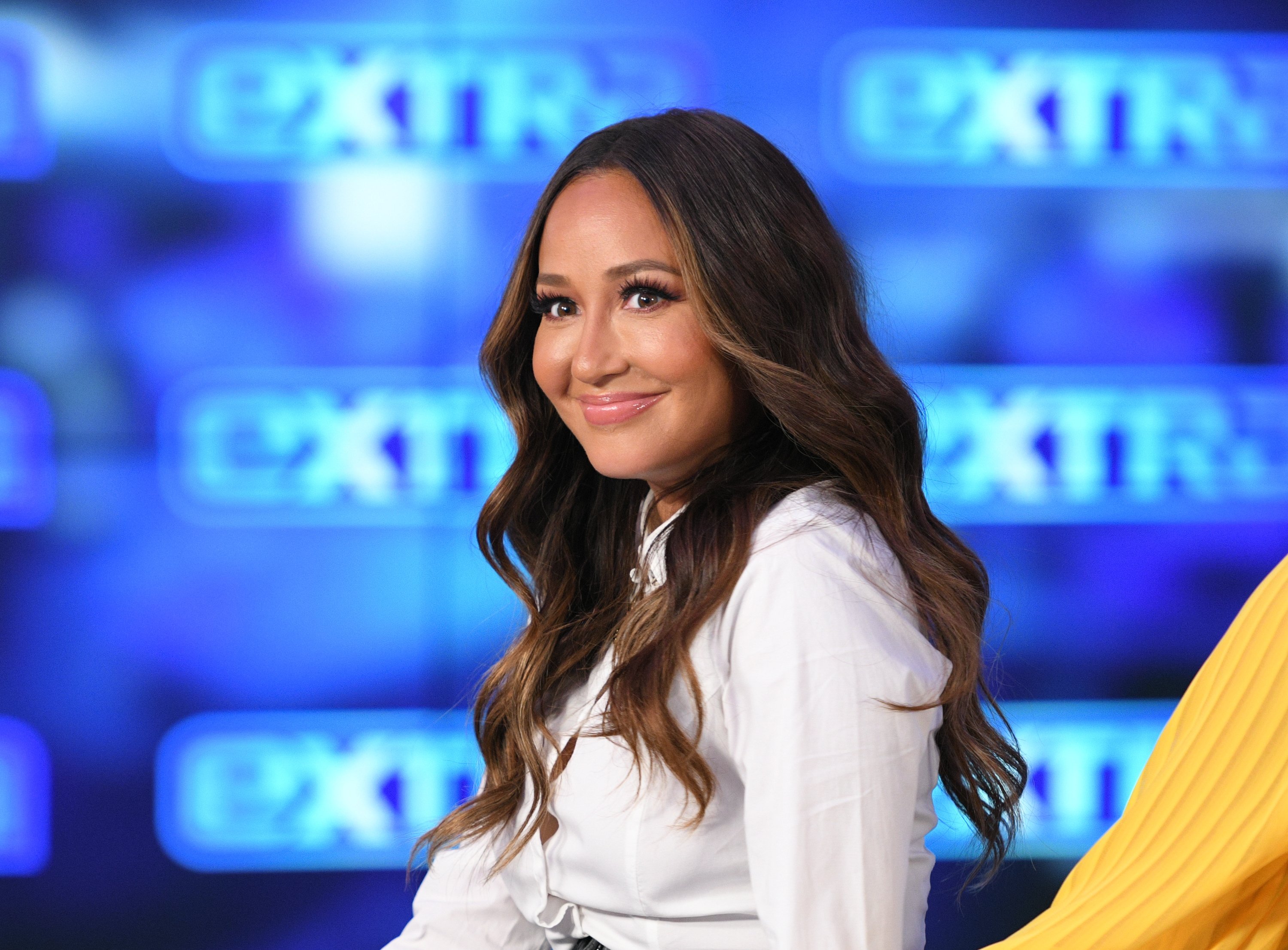 Adrienne Bailon visits "Extra" at Burbank Studios on November 05, 2019 | Photo: GettyImages
By that time, Adrienne had already met Israel while working in the production of the 2013 film "I'm in Love with a Church Girl."
The two of them got along so well that they kept in touch and started to develop a friendship, meeting from time to time with other friends and by themselves.
"I don't know how to put this, but you just know when someone's going to be in your life forever," Israel explained on a YouTube video for Adrienne's channel. "You don't know in what capacity, but you just know, 'I like hanging out with them. I like talking to them.'"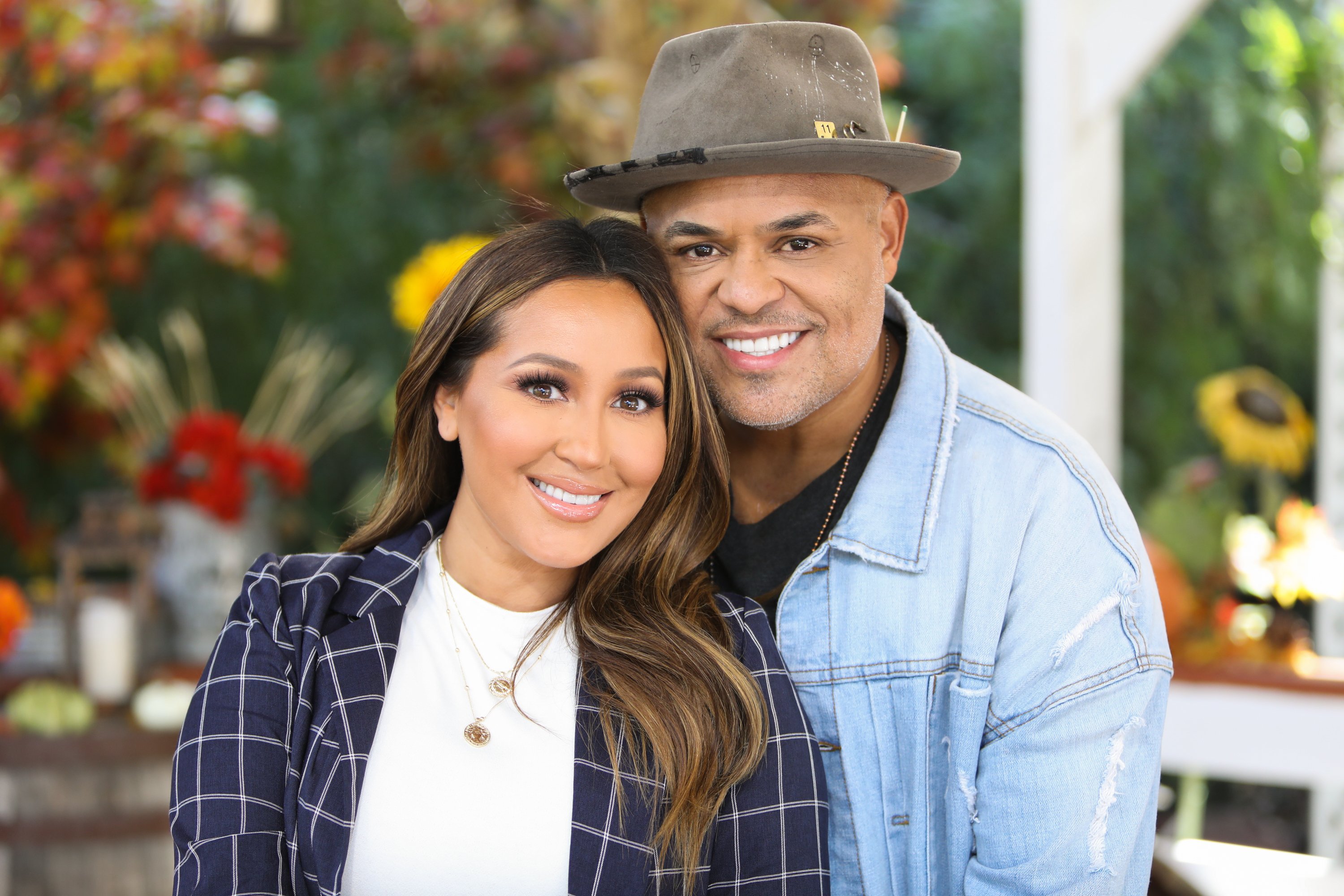 Adrienne Houghton and Israel Houghton visit Hallmark's "Home & Family" at Universal Studios Hollywood on October 5, 2018 | Photo: GettyImages
A ROUGH START
Israel had been married for 21 years to Meleasa Houghton until they separated in 2015. And after the divorce was officially completed, Adrienne started to set Israel up with some of her friends, as she revealed to People magazine.
"After one of the dates, I asked my friend, 'What do you think?' And she was, like, 'He's just not my type,'" Adrienne recalled. She was offended by the statement and started listing Israel's best qualities and attributes, to which her friend said, "Why don't you date him?!"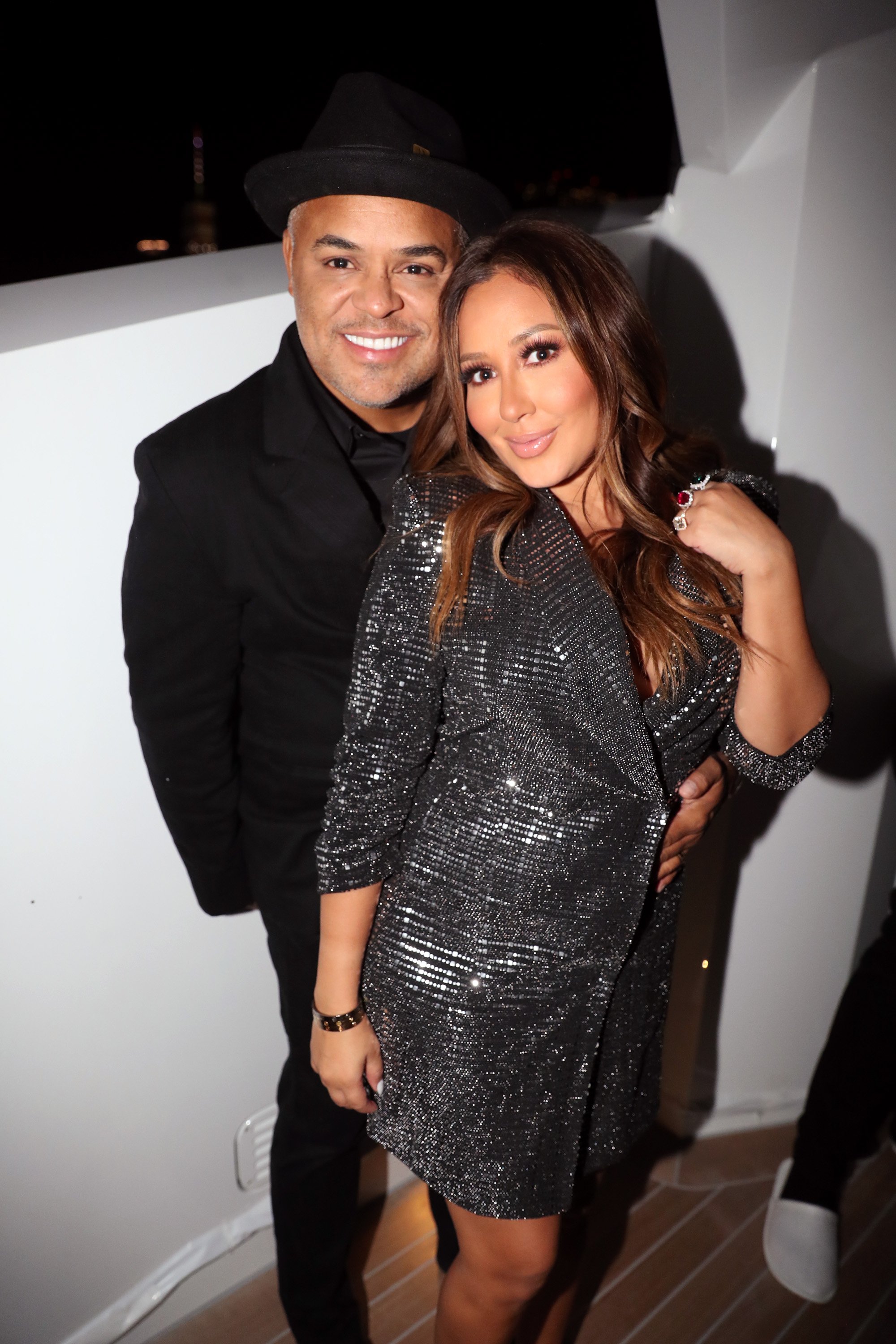 Israel Houghton and Adrienne Bailon attend the Lumiere De Vie Hommes Launch Event Aboard Superyacht Utopia IV on October 13, 2018 | Photo: GettyImages
It took a while for Adrienne to take the big step towards a romantic relationship with Israel, and before they started dating, she made sure to make him promise they would still be friends if everything failed.
By February 2016, Adrienne and Israel were already an item. But sadly, the beginning of their courtship was stained by the media in the middle of their first vacation as a couple one month later.
People started to accuse Adrienne of being a homewrecker, claiming that Israel was still married to his wife, and Adrienne was being treated like a mistress.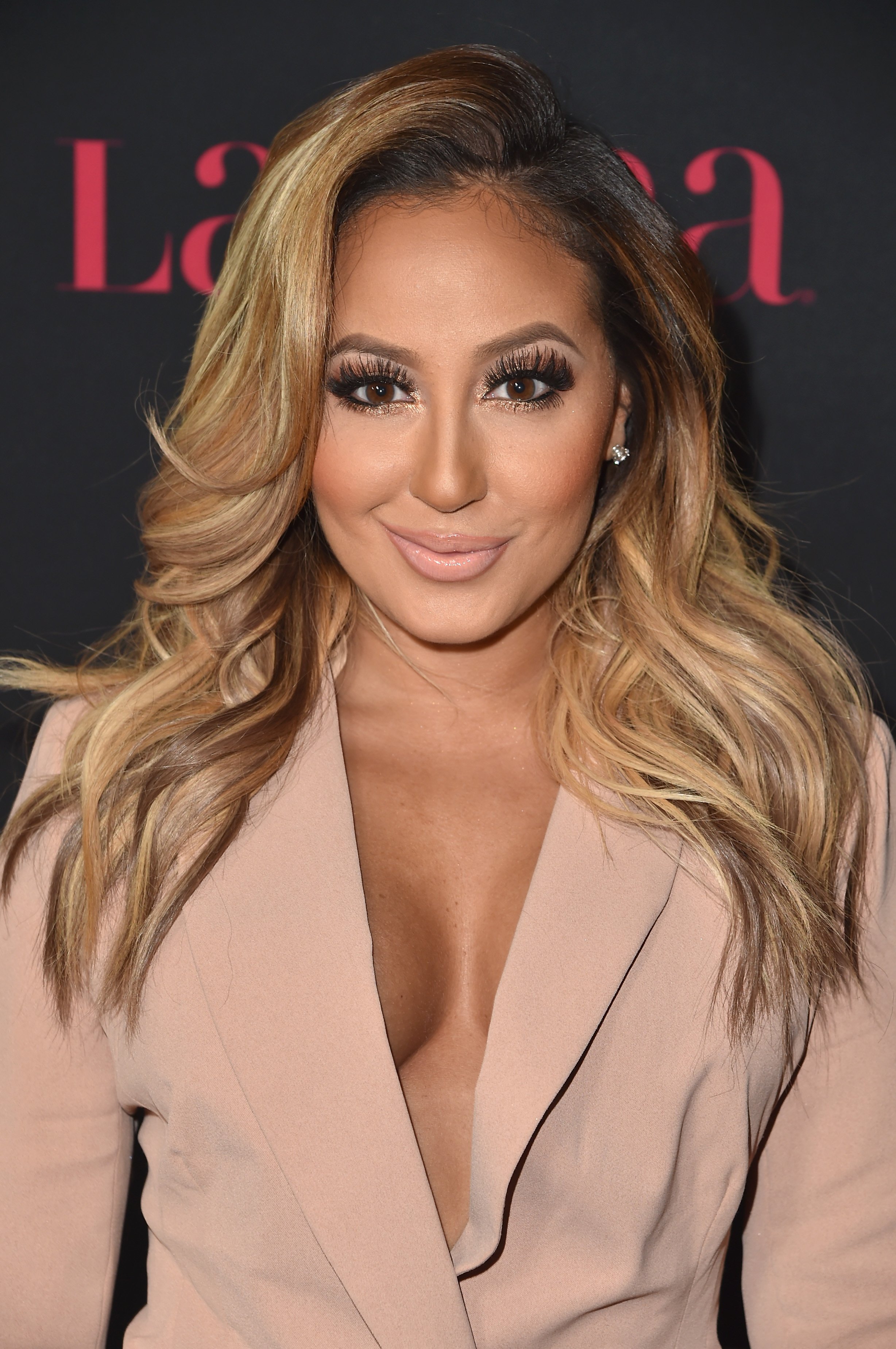 Adrienne Bailon attends LATINA Magazine's "Hollywood Hot List" party at the Sunset Tower Hotel on October 2, 2014 | Photo: GettyImages
Israel gave Adrienne the chance to walk away from the unnecessary drama, but she refused. "There were multiple times I turned to her and said, 'You can walk away if this isn't worth it to you,'" Israel recalled, to what Adrienne added:
"There was so much misunderstanding. But I never questioned my feelings for him."
Luckily, the couple overcame every obstacle with grace, and eight months later, they were already engaged.
GOING AGAINST LOGIC
The fact that Adrienne decided to overlook all the rumors surrounding Israel and his past relationships is proof that she stayed with him because she felt he was the one.
The former Cheetah girl explained in an interview with The Same Room that she had been looking for the same love and affection she got as a child in the guys she dated.
When asked if Israel complied with that demand, Adrienne said, "absolutely," adding that he tells her how beautiful she is every day.
However, Adrienne explained that getting what she wanted doesn't mean she had it easy because the love she had been seeking didn't come "in the package," she thought it would.
"You how much wrong was wrong with him?" Adrienne said of Israel. "Had I gone off of logic, I would never be as happy as I am today."
Adrienne mentioned that she read everything that was said about Israel, but she "genuinely felt led by the whole spirit," because she knew he was the one for her. As she explained:
"Israel was the worst look I ever could have gone with. I was the worst look for him. He was the worst look for me. But in the storm. What looked like a circus to everyone else, we were at home like this [mimics a relaxed position]."
WEDDING BLISS
Adrienne and Israel tied the knot in a small but luxurious ceremony in Paris in November 2016 in the company of around 70 guests.
For the couple, the secret to making their relationship work and keeping each other happy is to relax and enjoy each other's company at all times.
Israel mentioned that it is important in a marriage to like the other person, not only love them. And Adrienne added that they like each other so much that whenever Israel is away, she misses him and has to deal with separation anxiety.
"He's my best friend," Adrienne told People. "I can't wait to spend the rest of my life with him."
Please fill in your e-mail so we can share with you our top stories!