People: Lori Loughlin's Lawyer Says New Evidence Involving Scam Leader Rick Singer Exonerates Her in Admissions Scandal
Lori Loughlin's team of lawyers have found ground-breaking new evidence that could have her exonerated by a judge from the nationwide college admission scandal.
Lori Loughlin and her husband Mossimo Giannulli's attorney Sean M. Berkowitz has comes across evidence that could break the case in the couple's trial in the college admissions scandal.
PEOPLE has obtained court documents that show the couple's lawyer filing a motion in light of new evidence to have the couple's final trial date postponed.
In the documents, Berkowitz alleges that persecutors have finally released previously withheld information that could help exonerate Loughlin and Mossimo.
The attorney argued that there is evidence proving that the ringleader William "Rick" Singer was forced to lie by the FBI about the couple's involvement in the admissions scandal.
Hear what a woman who went on 2 dates with #Ricksinger knew about his legal trouble & the university admissions #cheating scandal- Tonight at 6pm @cbsla #cbsla pic.twitter.com/rYYyQITseB

— michele gile (@michelegiletv) March 16, 2019
The information includes phone call recordings and notes written by Singer that show alarming conversations with FBI agents, the document revealed:
"[in the] recorded phone calls that [the FBI] directed [Singer] to make to his clients in order to induce inculpatory statements to be used against those clients."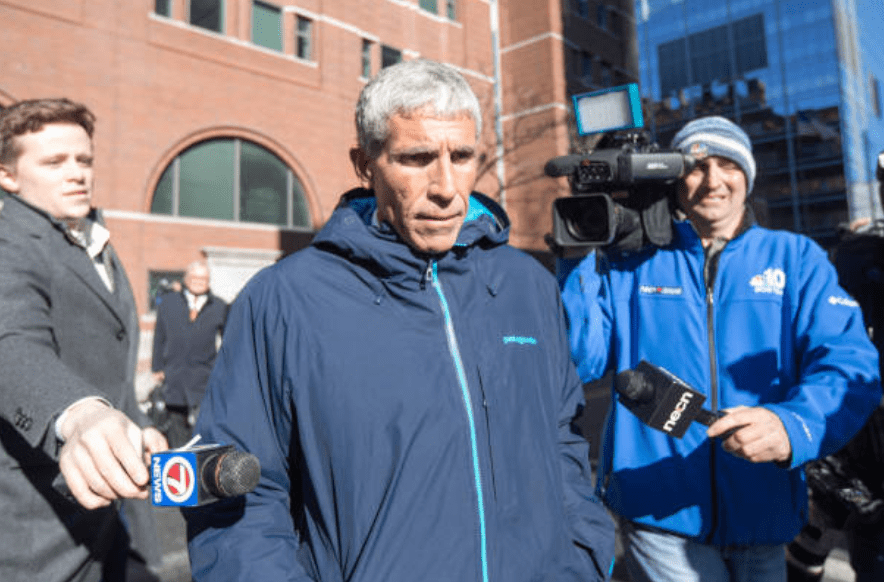 Berkowitz stated in the court document that Singer's notes show that in his interactions with FBI agents they yelled at him and in the process instructed him to lie about his scheme.
It is alleged he was forced into telling authorities that his clients were aware that he was using their money for bribes instead of the school donations, which he was presenting through his company.
Lori Loughlin's Attorney Makes Bombshell Claim That the FBI Told Rick Singer to Lie About Her Knowledge #PeopleNow pic.twitter.com/rqKUtrqecq

— People (@people) February 28, 2020
Basing his argument on Singer's notes, in which he details "loud and abrasive calls" from FBI agents. In excerpts of the notes submitted with the court documents, Singer wrote:
"They continue to ask me to tell a fib and not restate what I told my clients as to where their money was going — to the program not the coach and that it was a donation and they want it to be a payment."
Lori Loughlin Gets Fall Trial Date For College Bribery Scheme Charges; 50 Years In Prison For 'Full House' Star If Guilty https://t.co/sT6eowTsRP pic.twitter.com/hLaOVcZlwe

— Deadline Hollywood (@DEADLINE) February 27, 2020
Singer makes it clear in his notes that the FBI was trying to get him to "bend the truth" because they are determined to "nail the defendants at all costs."
As Loughlin and Mossimo await their trial, they have put their $28-million-dollar home on the market. It is reported, the sale is something they had been planning for a long time and had nothing to do with their legal issues.