youtube.com/extratv
Nick Jonas Jokes about Quitting 'The Voice' after Co-Judges Blake Shelton & John Legend Throw Shade

Nick Jonas has some big personalities to deal with on "The Voice." The singer has already been intimidated as he joked about quitting the show.
After just two episodes Nick Jonas, 27, might be leaving "The Voice" to the dismay of many fans. Jonas's presence on the show was welcome, but the competition is stiff.
Extra TV did an interview recently as season 18 got underway earlier this week. In it, all four "Voice" judges commented on newbie Jonas, and it may have had some repercussions. The clip is found below.
Shelton & Legend roast Jonas
During Extra's interview with the coaches of "The Voice," John Legend and Blake Shelton were separated from Jonas and Kelly Clarkson. However, they all talked about the same thing.
The interviewer asked Legend and Shelton about the new judge. The R&B singer smugly said, "He doesn't know what he's doing yet." Shelton backed him up, saying:
"Don't start this interview expecting us to celebrate Nick Jonas because let's face it he's a nice guy, but he's competition."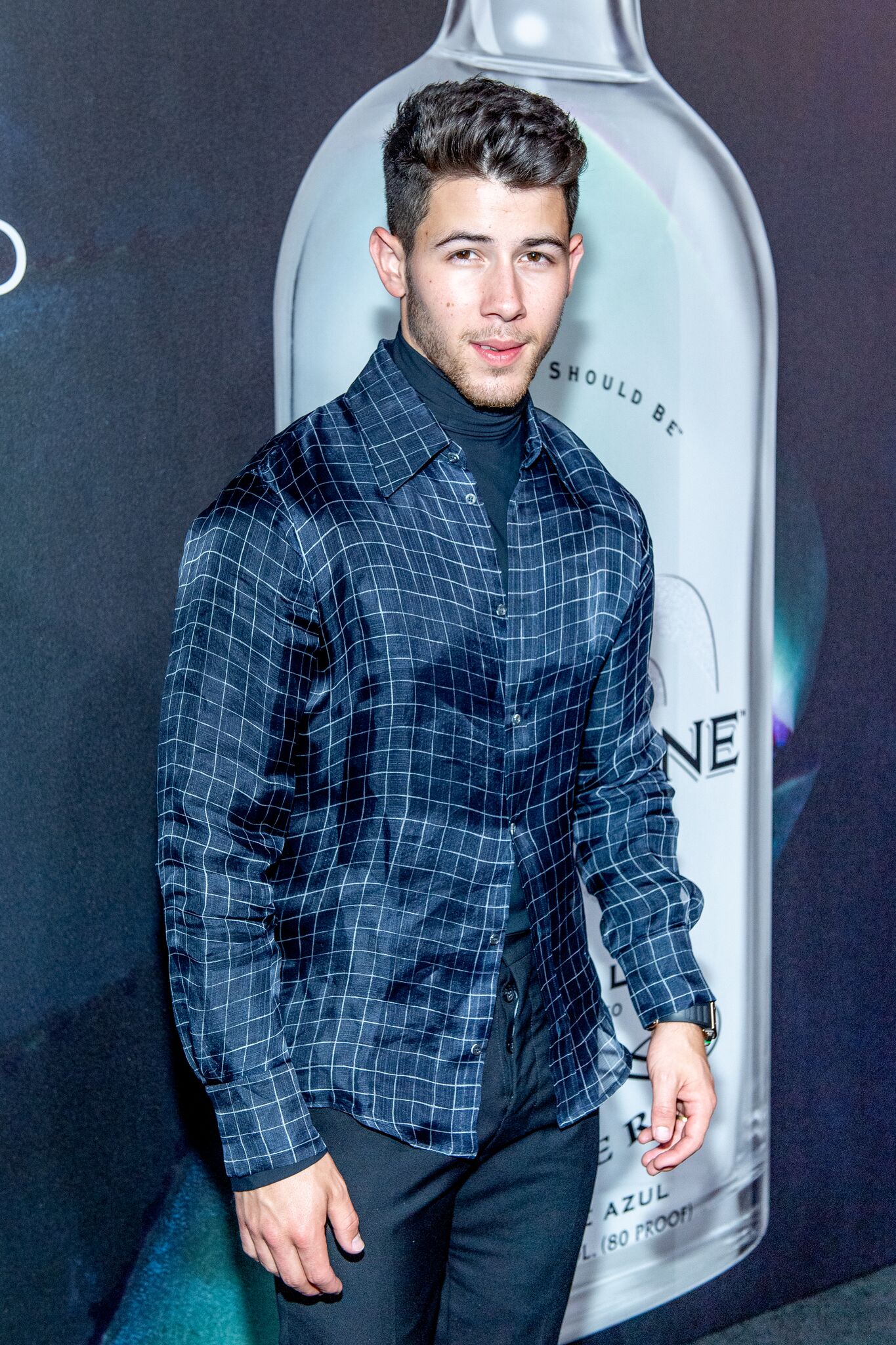 Nick Jonas attends Nick Jonas x John Varvatos Villa One Tequila Launch at John Varvatos Bowery NYC on August 29, 2019 | Photo: Getty Images
Jonas ready to quit
The clip then switches to Jonas, who says at first that his experience on the show has been horrible. He added: "Really, I'm thinking of just quitting. Working with these people..."
Right away, though, the pop singer switched things around and praised his latest gig as well as the people he now works with. Jonas certainly has a sense of humor.
Shelton prepared to bet
Further along in the interview, Jonas said that if he were to make a bet with his co-judges, he'd want Shelton to play a basketball game or do a series of push-ups if he lost.
Shelton was eager to take up the first one, revealing that in high school, his peers used to call him "Hookshot Shelton." He said he almost hopes Jonas wins so he could beat him at the sport.
Jonas blocks Clarkson
The new guy is already doing the most on the show to try and get ahead. On the second night of the two-episode premiere, Jonas used his block against Clarkson for a contestant who sang the star's song.
Jonas and Clarkson were the only two who turned around for contestant Arei Moon. It wasn't till the end that Clarkson realized she was blocked and started freaking out.
Shelton brings on a puppy
The first night, too, saw friendly competition between Jonas and Shelton when the country singer tried to use a puppy to bribe a young male contestant.
Jonas had already left a strong impression on the teenager, Tate Brusa, by going onstage and having a quick coaching session, so Shelton's scheme didn't work. It looks like Jonas already has the hang of this battle.
Please fill in your e-mail so we can share with you our top stories!