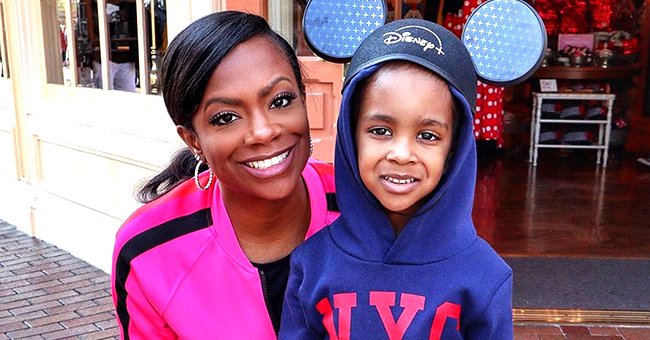 Instagram/acetucker
Kandi Burruss from RHOA Is a Proud Mom as Son Ace Delivered Speech at School for Black History Month
Kandi Burruss shared a proud mommy moment watching her son Ace deliver a speech as an important individual in Black History. Kandi shared that Ace spoke two languages during his speech.
Kandi Burruss' son, Ace is a natural at public speaking and his mother shared a clip to prove it. The proud reality mom took to her Instagram a couple of days ago to reveal her 4-year-old son's performance in school for Black History Month.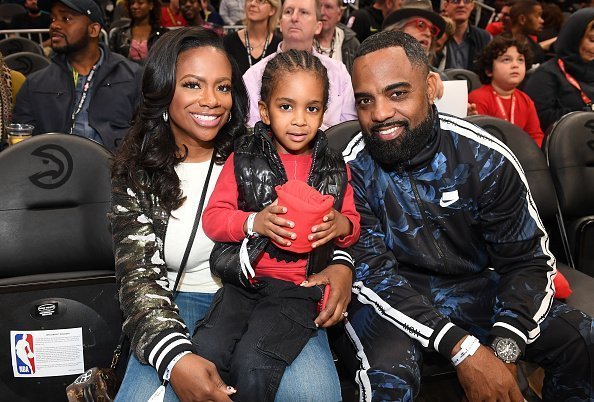 Kandi Burruss with her husband, Todd Tucker and their son, Ace Wells Tucker watching a game between the Denver Nuggets and the Atlanta Hawks in January 2020. | Photo: Getty Images
KANDI'S LITTLE SCIENTIST
Kandi put on her mommy cap when she attended her son's school program celebrating African American heritage. Ace and his classmates were tasked to dress up as important people in Black History and deliver a speech in character.
Ace showed up dressed as research chemist Percy Julian wearing a white doctor's gown and laboratory glasses. He wore a shirt and tie underneath his gown. His mother describes his character as "the man who created a synthetic cortisone to take away pain & swelling."
Ace isn't new to public speaking especially after launching his own YouTube channel this year.
In a clip of Ace's performance which Kandi shared online, the young boy confidently walked to the mic when it was his turn to speak. He delivered his lines expertly as a four-year-old would.
"I'm so proud of my little Acey Pooh!" Kandi wrote to caption her clip. "He did a great job with his speech." Kandi also explained that Ace began his speech in English and ended it in Mandarin. What an achievement indeed.
RISING YOUTUBE STAR
Ace isn't new to public speaking especially after launching his own YouTube channel this year. The channel called "Ace Plays and Giveaways" features Ace playing kid-friendly games and giving away toys to his subscribers who comment on his page, according to his mother who made the announcement at the start of the year. To date, Ace has 11.3k subscribers and two uploads featuring his birthday.
ce is the third in the family to have a YouTube Channel. His mother and older sister, Riley also have their own. Kandi's is called Kandi Online and features aspects of her family and career life. Meanwhile, 17-year-old Riley documents her activities in hers.
SUNSHINE BABY
Ace is Kandi's son with her husband, Todd Tucker. The couple welcomed a daughter and Ace's new sister in November. Blaze was born via surrogate and along with Ace has become the apple of Kandi's eye. She recently shared a photo of her months-old-baby looking cute as a button dressed in yellow. She described her as "My sunshine on a cloudy day."
Kandi is certainly at a good time with her life celebrating her children and the milestones they make. We look forward to more of these as her kids continue to grow and become exceptional individuals just like their mother.
Please fill in your e-mail so we can share with you our top stories!