Prince William Spotted Cheering on His Favorite Soccer Team at Wembley Stadium over the Weekend
Like a lot of Brits, Prince William is a huge soccer fan. Yesterday, the Duke of Cambridge caught up with his favorite team at the Wembley Stadium and showed a side of him that not many see often. 
Aston Villa was in action yesterday at the finals of the Carabao Cup against Manchester City. An avid Villa fan, the Prince was quite delighted to see his side score a goal against their rivals, as a tweet from Football Daily showed.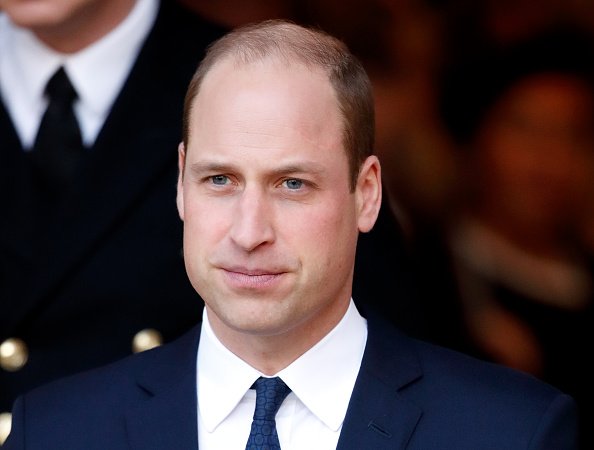 In the tweet, Prince William clenches his fists and claps excitedly as he vocally edges on his team. Sadly, however, Aston Villa lost the match ⁠— and the opportunity to lift the Carabao Cup. 
Despite the goal from Mbwanna Samatta (the goal that got William so excited), two quick goals from Sergio Aguero and Rodri put City in firm control of the match, and they were able to hold on to their nerves for the full 90 minutes to retain their trophy. 
Prince William loved that one 🤣👑 pic.twitter.com/YBdfR8g0wv

— Football Daily (@footballdaily) March 1, 2020
The game ended 2-1 in favor of the Manchester side, who have now won the Carabao Cup five times in the last seven seasons. 
The team is locked in a desperate fight to avoid relegation against five other clubs.
Villa knew that beating City was an uphill task that they were unlikely to accomplish. However, that didn't stop Prince William from representing the club ⁠— which, according to the Daily Mail, he has supported since he was much younger. 
As a separate report from People Magazine confirmed, the Prince had gone to see the team at their locker room before the match. Villa coach, Dean Smith, reportedly said: 
"He just came in and told the players about the history of the football club and why he was a supporter." 
You know how to pick your #AVFC games, Your Royal Highness. 😉#PL pic.twitter.com/BQ4Eg0KGY8

— Aston Villa (@AVFCOfficial) October 5, 2019
Aston Villa will not need to turn their focus to the English Premier League, where they currently sit in the 19th position ⁠— out of a possible 20. 
The team is locked in a desperate fight to avoid relegation against five other clubs, and every match they play between now and the end of the 2019-20 season counts towards their chances. 
The players and management of Manchester City also have their work cut out for them, even though they seem like a lock to secure qualification into the UEFA Champions League next season. 
They are currently appealing a decision taken by the European football governing body last month to ban them from the elite competition for two years.