Gabby Sidibe from 'Empire' Stuns in Colorful Top & Sunglasses in New Photo after Weight Loss
Actress Gabourey Sidibe from "Empire" shared a stunning photo on Instagram, looking relaxed and comfortable in colorful top and sunglasses, after recent weight loss.
In the photo, Gabourey, fondly called Gabby, is seen in an eye-catching vibrant colored top, wearing cool sunglasses and looking relaxed with her hair pinned up in rollers.
The photo shows a new, rejuvenated Gabby, who has shed some weight after her life-changing gastric bypass surgery. Fans of the "Precious" star commented on how gorgeous and confident she looked.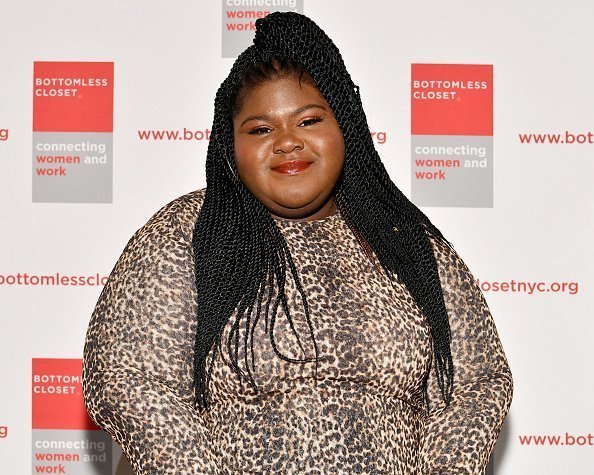 Growing up, the actress had experienced a great deal of emotional and physical abuse. Her weight had been a cause of shame and sadness for young Gabby.
Along the line, her parents got divorced, and the effects had been even rougher on Gabby, who, with her mother and brother, moved into her aunt's house.
There, she found her daily motivation to face the world ⁠— an Iconic portrait of her aunt, Pitman Hughes, and Gloria Steinman's fists raised in solidarity and respect of Black Power.
In a tell-it-all interview with "Nylon," Gabby revealed her struggles of growing up with a family that didn't make her feel safe in her home. She also divulged that her older brother had been her first bully.
He often called her terrible names in mockery of her weight. The actress's father had been no better, often calling her "fatso" and beating her in anger at her size. The actress said:
"I had a lot of practice acting. I grew up pretending I was okay when I wasn't. The six-year-old in me is still pissed, but I don't think I am a victim." 
The actress's father and brother were not the only ones who said unkind things to her; her mother had also often commented on her size, knowing what she would face from outsiders, as her mother herself had been a fat girl at Gabby's age.
She said, "My mom who had been a fat girl at my age herself understood me perfectly,"
Sidibe's appearance on Andy Cohen's "Watch What Happens Live" had resulted in a worried mother calling the show, asking for advice on how to support her daughter, who was being bullied in school for being overweight.
Sidibe said on the program that she was able to get through the unpleasant experience by being able to entertain others with her singing. Her advice to the worried mother and others was to help their children find their passions. 
The "Empire" star began her acting career starring in the 2009 movie, "Precious," in which the director, Lee Daniels, cast her. 
Gabby's wit and delightful humor tells her story in her memoir, "This Is Just My Face: Try Not to Stare," in which she writes of a childhood filled with her desire to please her father and the struggle of finding confidence in herself.
The inspirational 36-year-old is defeating all hate and thriving on positivity and love. She is currently in a beautiful relationship with her partner, Brandon Frankel, with whom she conquers the world every day.