Rod Stewart and Penny Lancaster's 20-Year Relationship Started from a Dare — inside the Couple's Journey
Penny Lancaster and rock singer Sir Rod Stewart have been married for 12 years, but their relationship spans over two decades already and first started thanks to a dare from one of Lancaster's friends back in 1999. Here's the story. 
British Rockstar Rod Stewart first came to prominence in the '60s as part of the rock band Faces, where he played alongside Ronnie Wood, who is better known as a member of the Rolling Stones.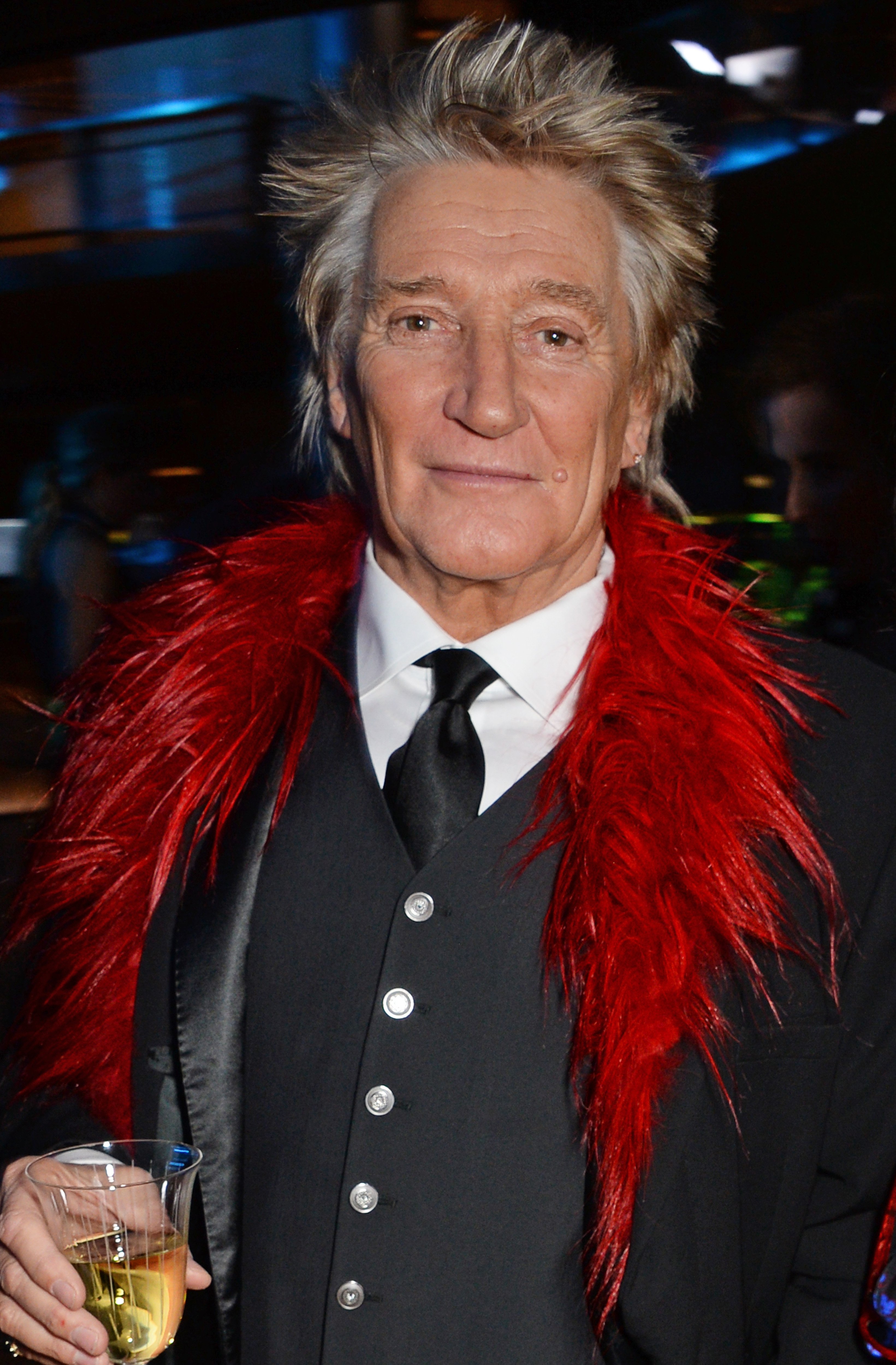 Rod is now 75 and has settled down with his third wife, Penny Lancaster. But before she came into his life, the "Hot Legs" singer was known for his womanizer ways.
THE ROCKSTAR LIFE
Throughout his five-decade-long career in the entertainment industry, Rod Stewart has sold over 120 million records and has earned countless accolades like Grammy and Brit Awards.
Penny was surprised, considering Rod's vow never to marry again, but she said yes. That same night, they conceived their first child, son Alastair, who was born in November of the same year.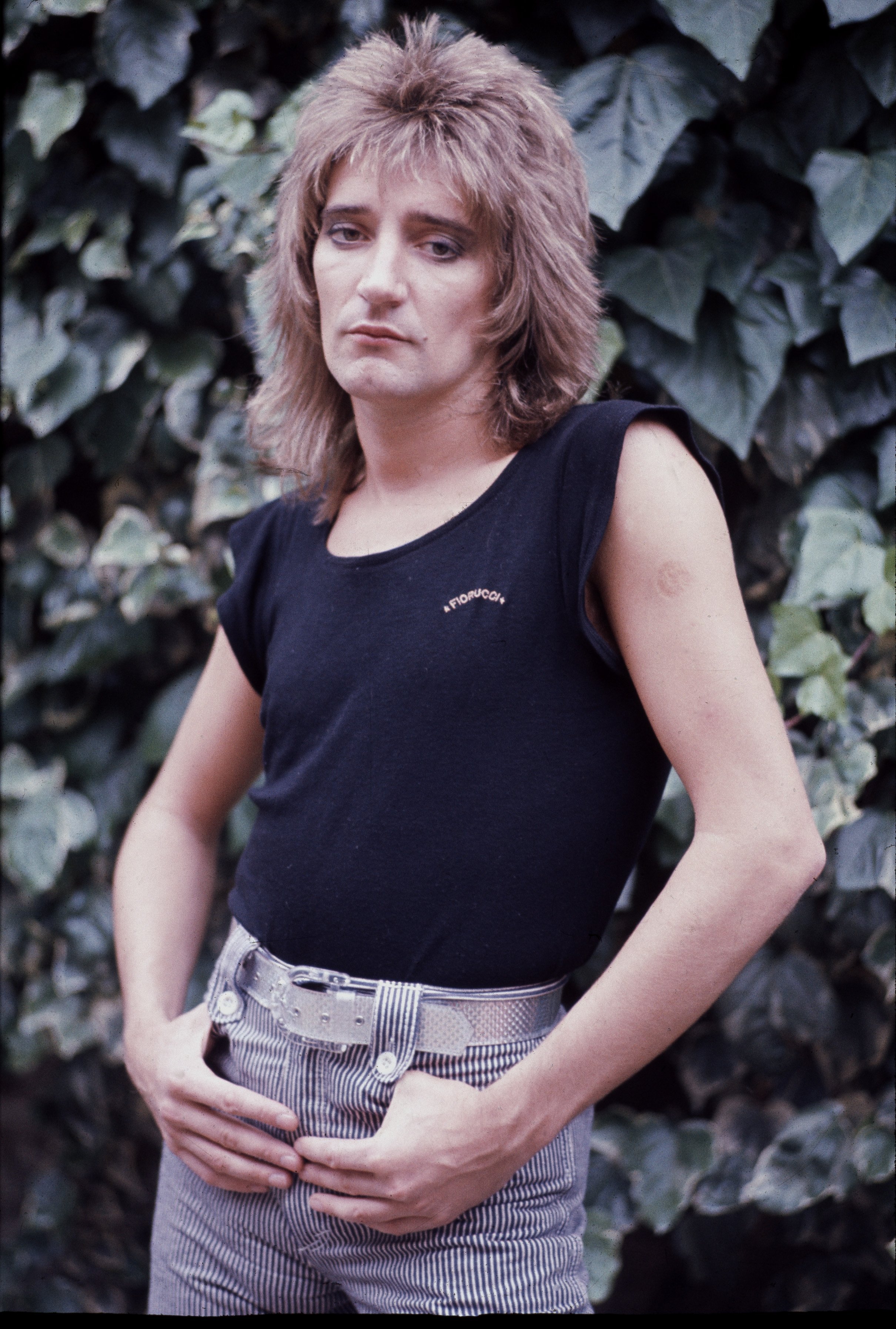 He was also inducted in the U.S Rock & Roll Hall of Fame and the U.K Music Hall of Fame and was knighted by Prince William in 2016 for his services in music and charity.
His success, of course, guaranteed Rod a prolific love life, and staying true to the rockstar nature, he had many affairs and relationships through the years.
Rod is the father of eight children from five different women, including Penny, with whom he shares his two youngest kids.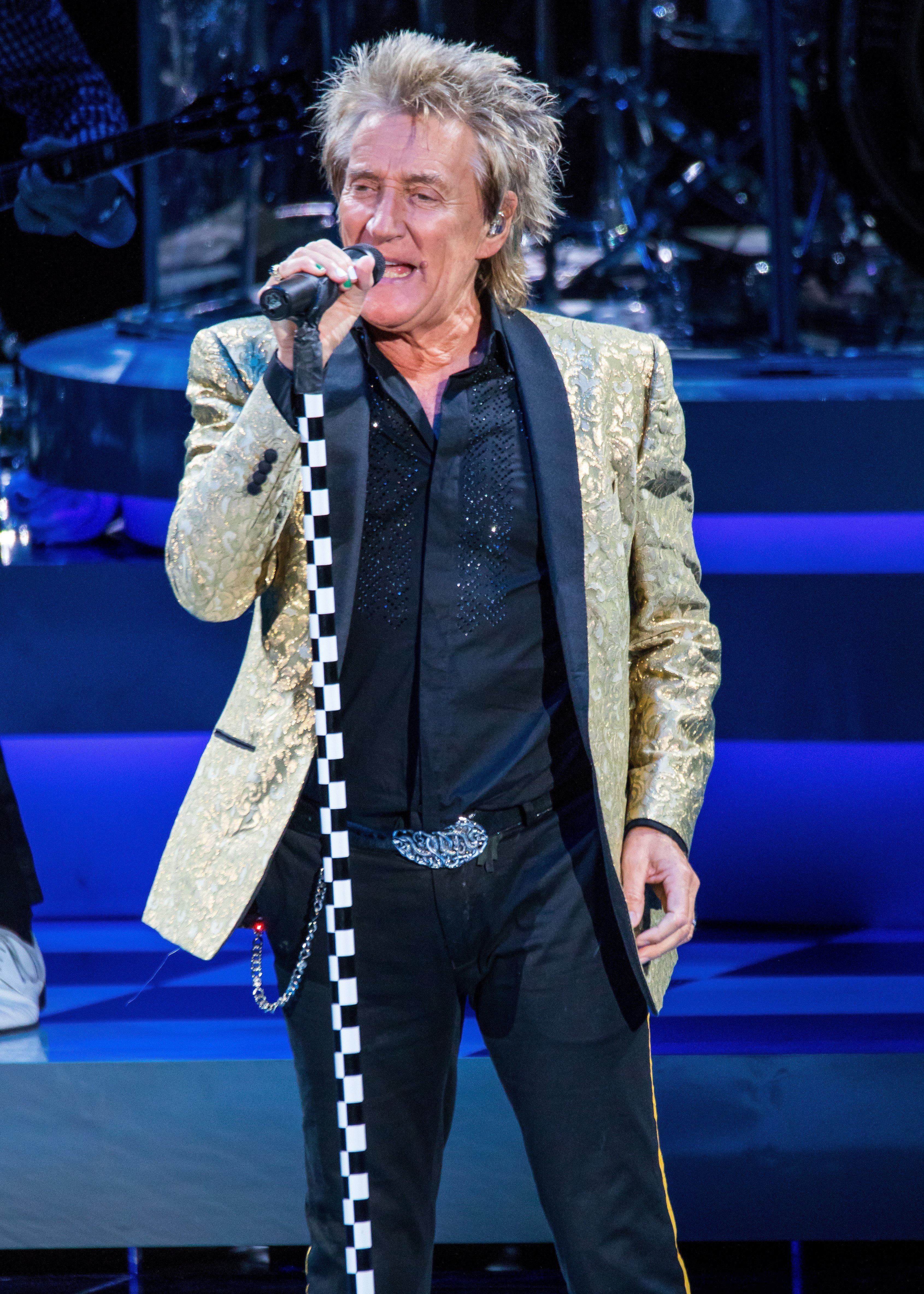 MEET ROD'S FAMILY
The singer's eldest daughter, Sarah Streeter, was born from a relationship with Susannah Boffey in the '60s.
A young, struggling musician at the time, Rod gave the girl in adoption, and they reconnected years later, once he had established his place in the entertainment industry.
Rod's first spouse was actress Alana Stewart, whom he married in 1979 and divorced in 1984. The couple shares two kids, daughter Kimberly Alana, 40, and son Sean Roderick, 39.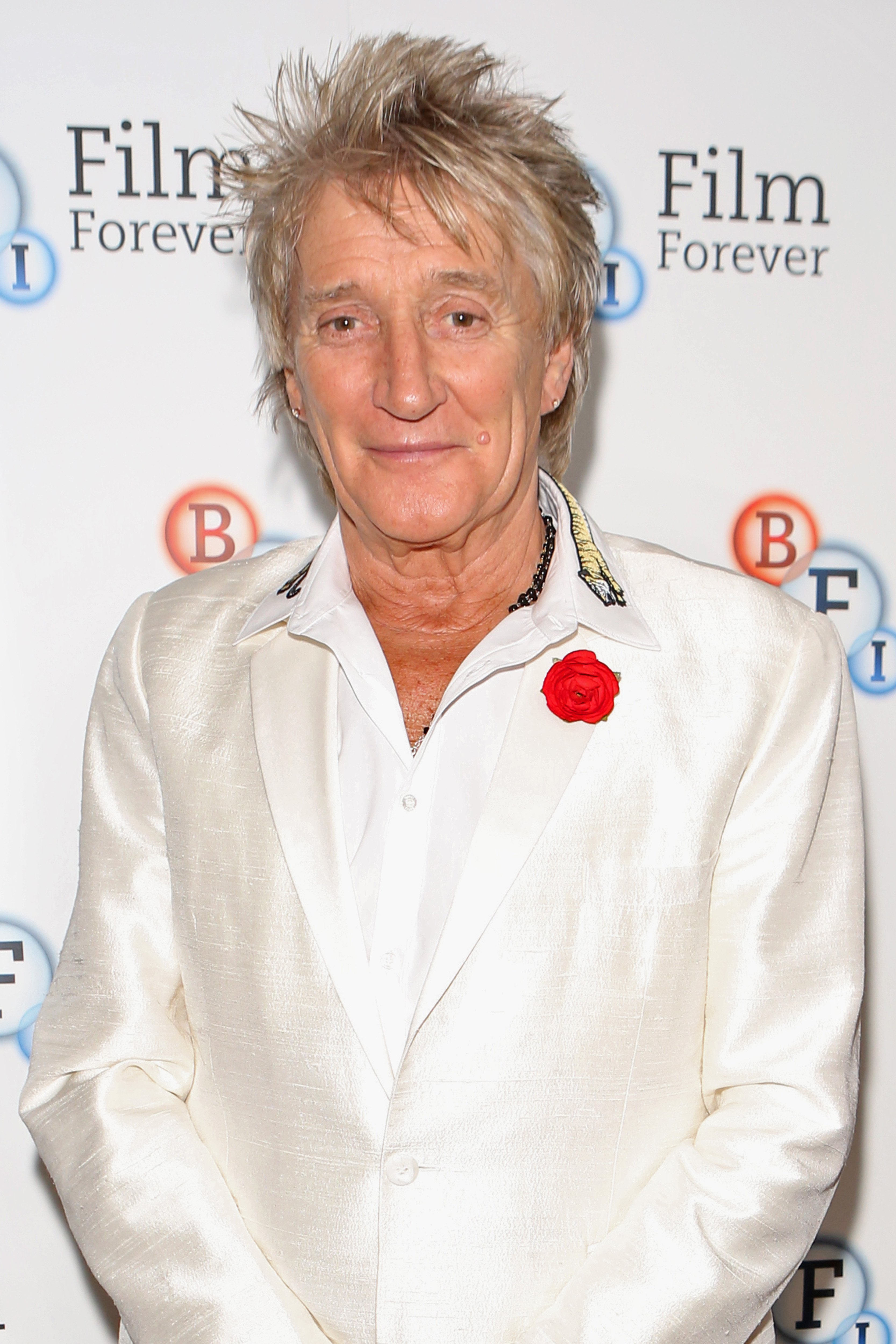 Then, in 1987, Rod welcomed daughter Ruby, 32, after a six-year-long relationship with model Kelly Emberg that ended in 1990.
That same year, he married actress and model Rachel Hunter, who was 24 years younger than him. They share two kids, daughter Renee, 27, and son Liam, 25.
Although Rod and Hunter separated in 1999, their divorce was officially finalized in 2006.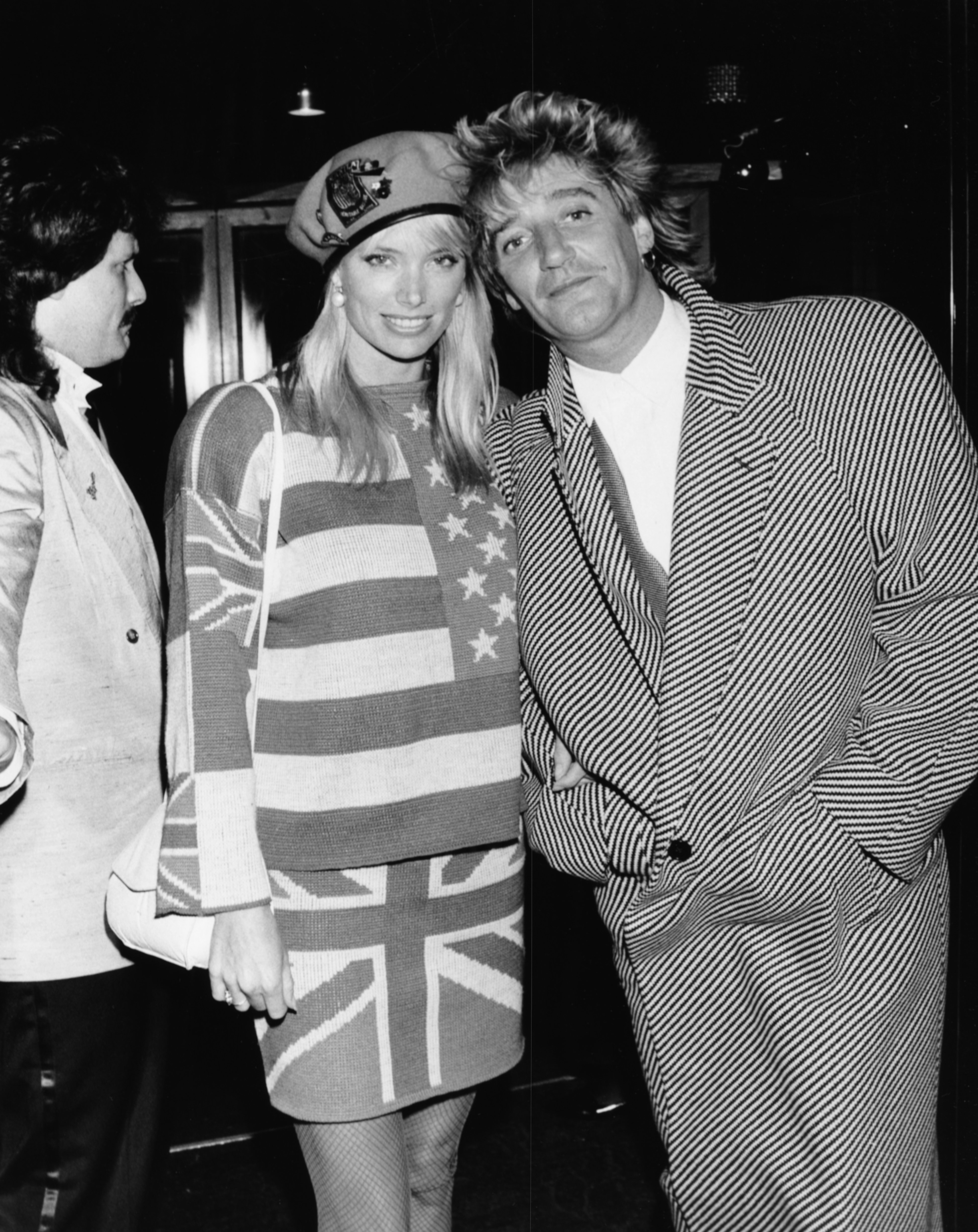 MEETING PENNY BY CHANCE
In 1999, Rod was still reeling from his split from Rachel Hunter when he met 28-year-old model turned photographer Penny Lancaster at the Dorchester Hotel. He was out for some drinks with friends and was immediately attracted to Penny's warmth.
Talking about that first encounter on an episode of ITV's "Loose Women," Penny revealed that she approached Rod first to comply with a dare from a friend.
"It was a dare from a mate to go up to him [Rod] and ask for an autograph," she said.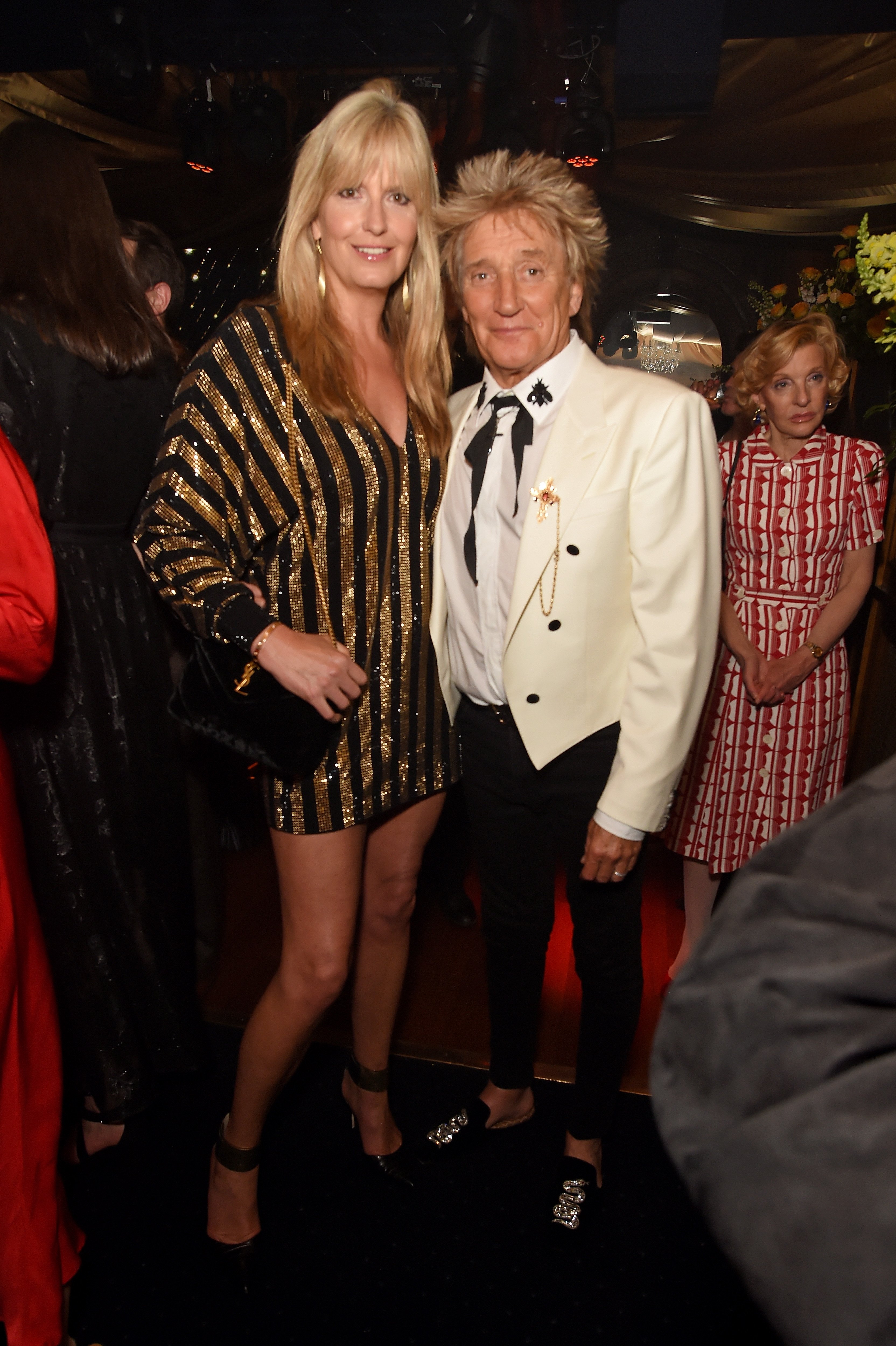 At the time, Penny was studying photography at Barking College, and when she told Rod about it, he asked if she would find it useful to photograph one of his shows.
She accepted, of course, and he arranged for some passes to his show the next night. However, they didn't see each other that night, so, Penny gave her number to Rod's bassist so he could pass it along.
But Carmine Rojas, the bassist, held onto the number for almost six months, claiming that Rod wasn't ready to date again.
He eventually relented, and Rod called Penny to ask her out for dinner, telling her to bring along the photos she had taken at his concert.
GOING SLOW
At the time of their meeting, Penny was engaged to a man he had been dating for the last decade, and she was honest to Rod from the get-go.
For the rock star, on the other hand, it was essential to take things slow after going through the heartbreak of his relationship with his last wife.
Their relationship started slowly but steady, and despite Rod's warning to Penny that he didn't want any more children or get married again, she eventually chose him and called off her engagement with the other man.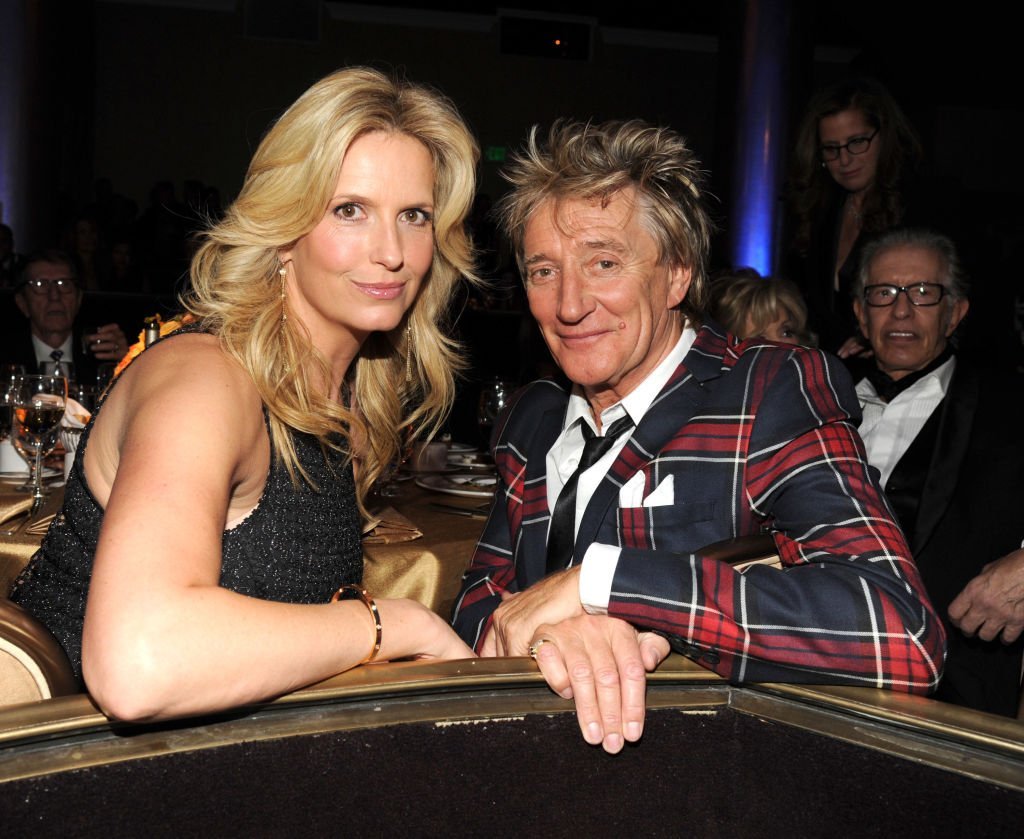 Rod wrote in his memoir book:
"I knew I'd fallen head over heels in love, but this time I needed to be sure. I needed to take patient steps […] So I duly embarked upon something that I seem to have been largely allergic to down the years: a long courtship."
It took a long time before the pair first kissed, and when it happened, Rod made sure it was memorable. Penny still talks about "the upside-down" kiss and refers to it as "the most romantic and seductive meeting of lips' she's ever known."
ROD'S EMPTY VOW
In 2005, on Penny's birthday, Rod took her and her parents for dinner to Paris. On their way there, he asked Penny's father for permission to marry her, and then he went down on one knee at the bar of the Jules Verne restaurant on the second platform of the Eiffel Tower.
Penny was surprised, considering Rod's vow never to marry again, but she said yes. That same night, they conceived their first child, son Alastair, who was born in November of the same year.
The couple tied the knot in June 2007 in Santa Margherita, a small town on the Italian Riviera, in front of their closest family and friends.
ROD'S EIGHTH SON
The couple kept trying to have a second child, but doctors discovered Penny had high levels of mercury in her body and recommended the couple to use IVF. Rod recalled:
"We had three rounds of IVF in all, which is physically very punishing for the woman and heartbreaking when it doesn't work. Still, we kept on going."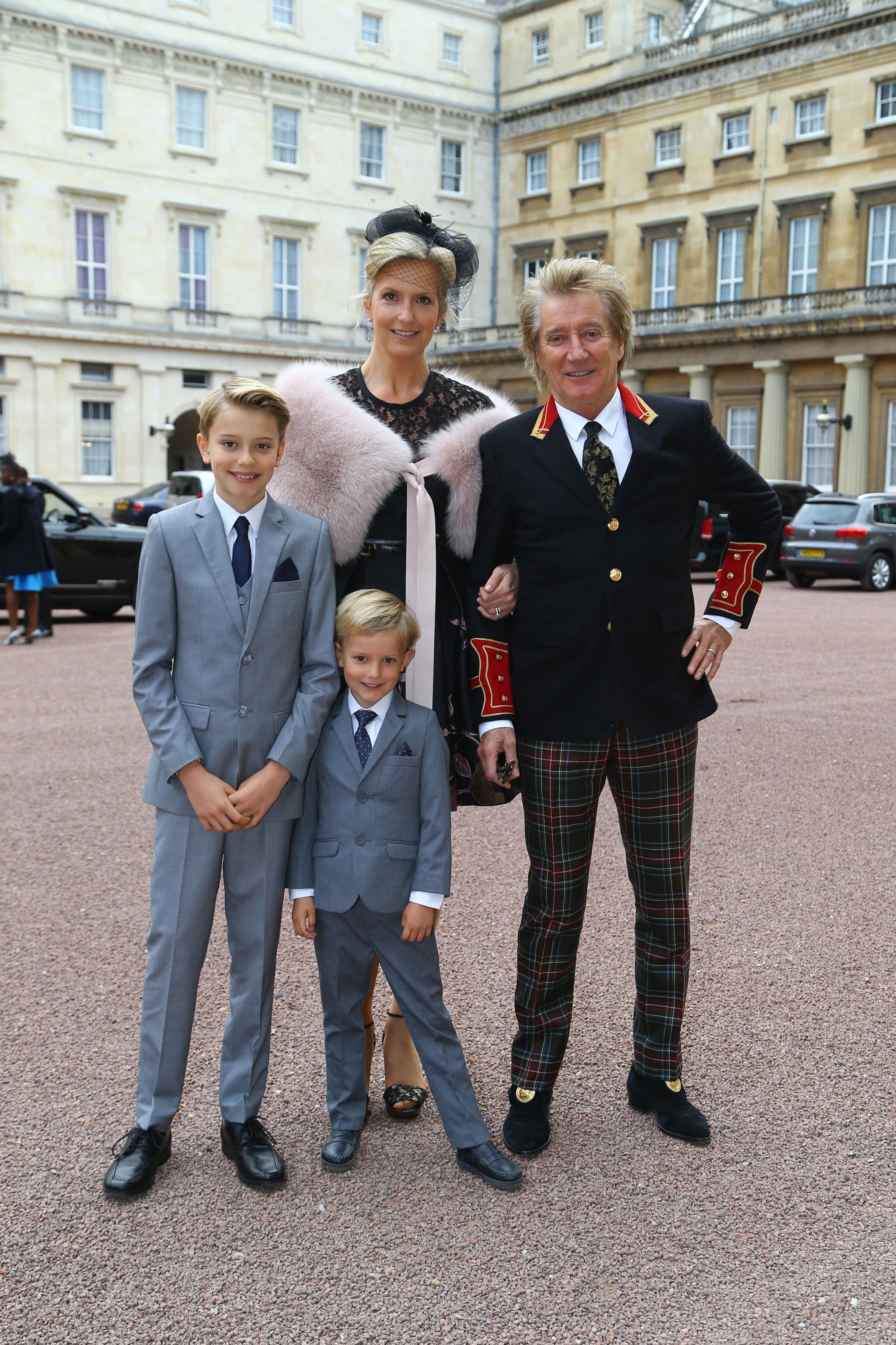 He was touring around Europe in the summer of 2010 when Penny called him to say she was pregnant, and they both shed tears of joy. Aiden was born in February 2011 to complete the family.
"As a 67-year-old man now, I can regret that this relationship, this marriage, this family, didn't come sooner. But I know that's just greed talking," Rod wrote in 2012. "It's a blessing and a relief and a source of ever-renewing amazement that those things ever came at all."