Tori Spelling from 'Beverly Hills, 90210' Shares Childbirth Photo of Son Beau as She Celebrates His Third Birthday
Victoria Spelling Dean McDermott shared a throwback photo showing when her youngest son Beau was born three years ago. The post showed the little baby as he came into the world. 
Victoria Dean McDermott, also called Tori, has many roles. She is an actress, best-selling author, and television personality. While she juggles her responsibilities, she never loses sight of the home front.
The "Beverly Hills" television star is mother to five children, Liam, Stella, Hattie, Finn and Beau Dean, and stepmother to Jack Montgomery McDermott. 
The "Spelling It Like It Is" author and her husband, Dean McDermott, married on May 7, 2006, and welcomed their youngest child in March 2017. Three years after, Tori looked back to the day her son was born.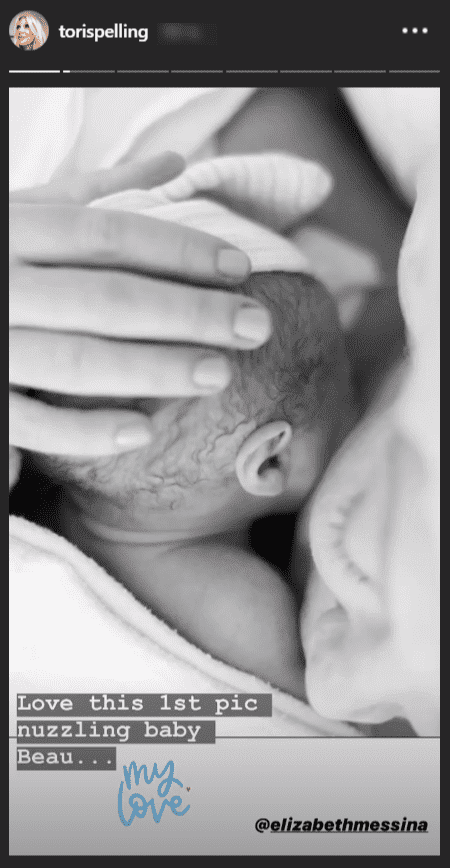 In a recent Instagram post, the reality star shared a photo from the day her son was born with a touching note that would make any mother's eyes well with tears. She wrote to caption the post,
"I can't believe he is 3 today. He is such a beautiful and special soul. So proud to be your mama Beau Beau Bear. You are a ray of utter sunshine in everyone's life."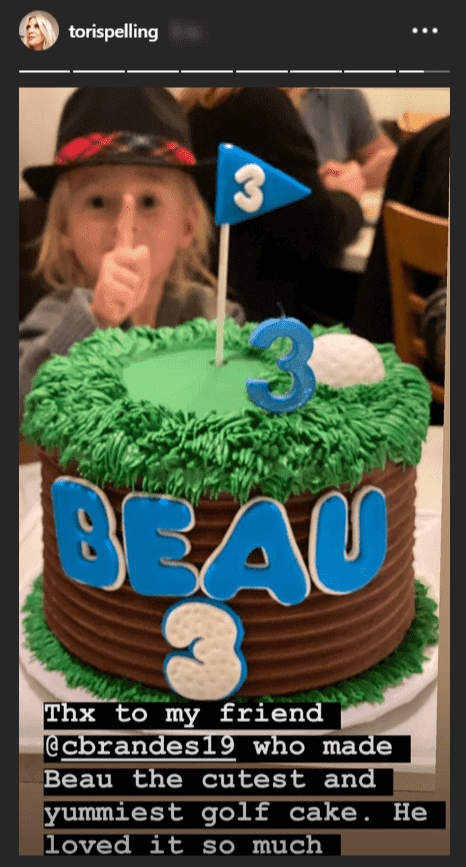 In the post, the mother of five stated that "being a mom is not a rite of passage; it's a privilege." In a related birthday post, the actress posted a recent photo of her birthday son stating the birthday boy loves "golf, sushi, and fashion."
Her children had had to change schools several times to protect them.
The Californian born mother is also conscious of the challenges her little ones face. In one of her Instagram posts, she shared the struggles her children had been suffering in school.
The online celebrity's post was focused on the bullying her two children, Stella and Liam, faced in school. The lengthy post read in part:
"My two 1st born... they have been thru so much bullying I can no longer not share and express ourselves... [Stella] now has panic attacks and doesn't want to return to school. [Liam] was bullied..."
Tori Spelling reported that her children had had to change schools several times to protect them from bullying.
The New York Times Best Seller met her current husband, Dean, while filming the Lifetime TV-movie "Mind Over Murder" in Ottawa in 2005. She divorced her previous husband, Charlie Shanian, the following year. 
The new couple had their reality show "Tori & Dean: Inn Love," which was later known as "Tori & Dean: Home Sweet Hollywood."
In an interview with US Weekly, the mother of five revealed she wanted one more child. Would Beau have a younger sibling? Only time would tell.