Daily Mail: Meghan Markle's Return to UK Will Be Bittersweet, Royal Expert Katie Nicholl Claims
Royal expert Katie Nicholl explained why she thinks Meghan Markle's return to England for her final engagements with Prince Harry are going to cause all sorts of mixed emotions.
On March 31, 2020, Meghan Markle and Prince Harry will hit the final stretch in their roles as working members of the monarchy. The date will mark the official end to their position as senior members of the royal family.
Harry arrived ahead of his wife for a speaking engagement at the Travalyst summit to promote sustainable tourism. He was also busy working on a music collaboration with Bon Jovi for the Invictus Games.
Behind the scenes with Harry and @jonbonjovi. The duke's reaction to the @InvictusGChoir's work on #Unbroken? "Awesome!" pic.twitter.com/YXgNB2xSPh

— Omid Scobie (@scobie) February 28, 2020
Meghan, who left with her son Archie shortly after announcing their departure from the royal family, will be returning this week to join Harry for their final stretch of engagements as working royals.
Royals expert, Katie Nicholl told Ok! that Meghan's return to England carries with it a lot of mixed emotions, and she believes that he Duchess is going to feel "some trepidation" being back in the country.
Katie said Meghan could be feeling this way because she gave up a lot to marry into the royal. She had to give up her nationality, walked away from her career and home for a royal life she has now also given up.
So naturally, it is expected that there would be some sadness over the current turn events, with their lives completely upside down, and their them starting over in Canada.
According to Daily Mail, for Meghan and Harry's final engagement on March 9, they will join the royal family at the Commonwealth Day service at Westminster Abbey. Kate is confident that Meghan won't break a sweat in any of her appearances, she explained:
"Even if she's feeling uneasy, she won't let it show. She can put on a good front, so we will see plenty of that megawatt Meghan smile over the coming days."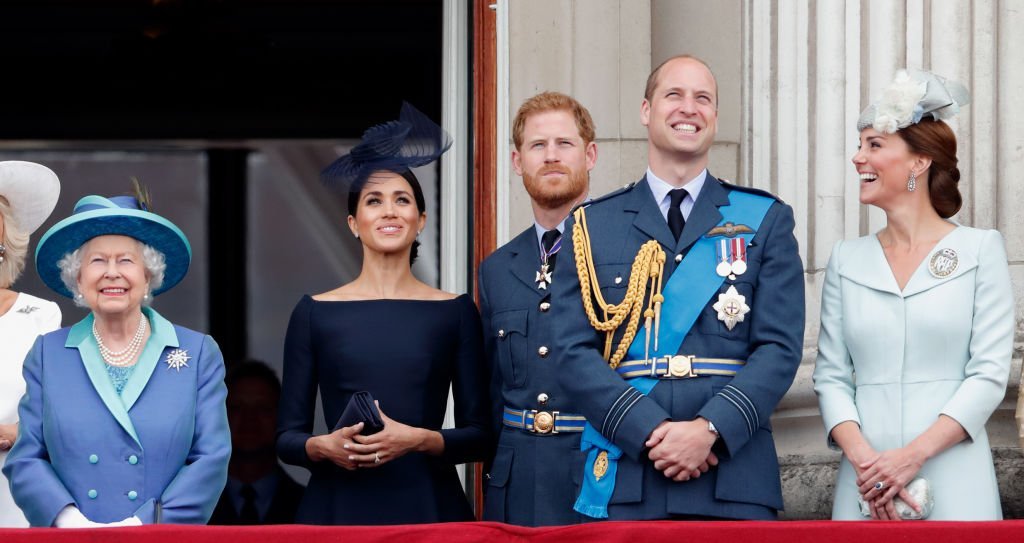 The couple will end their royal journey in style as they are also expected to attend
Princess Beatrice's 
wedding to Edoardo Mapelli Mozzi on March 29, a source
said:
"Of course Harry and Meghan will be invited [to Beatrice's wedding] but it is up to them whether or not they choose to attend."
Royal fans might not get one last look at Archie before Meghan and Harry make their royal exit. It is reported, Meghan will leave Archie in Canada while she warps up her royal engagements.