Steve Harvey's Wife Marjorie Appears to Be Enjoying Their Trip to Egypt in Picturesque Photos
Steve Harvey's wife of 12 years, Marjorie Harvey, appears to be having the time of her life on her trip to Egypt as seen in her recent posts on Instagram.
Marjorie Harvey, the wife of Steve Harvey, recently took to Instagram to post photos from her trip to Egypt. Marjorie, who seems to be having a lot of fun, posed at various tourist attractions. 
In one post, she posed with her hands pocketed in her stylish suit pants in front of the "Pyramid of Khufu."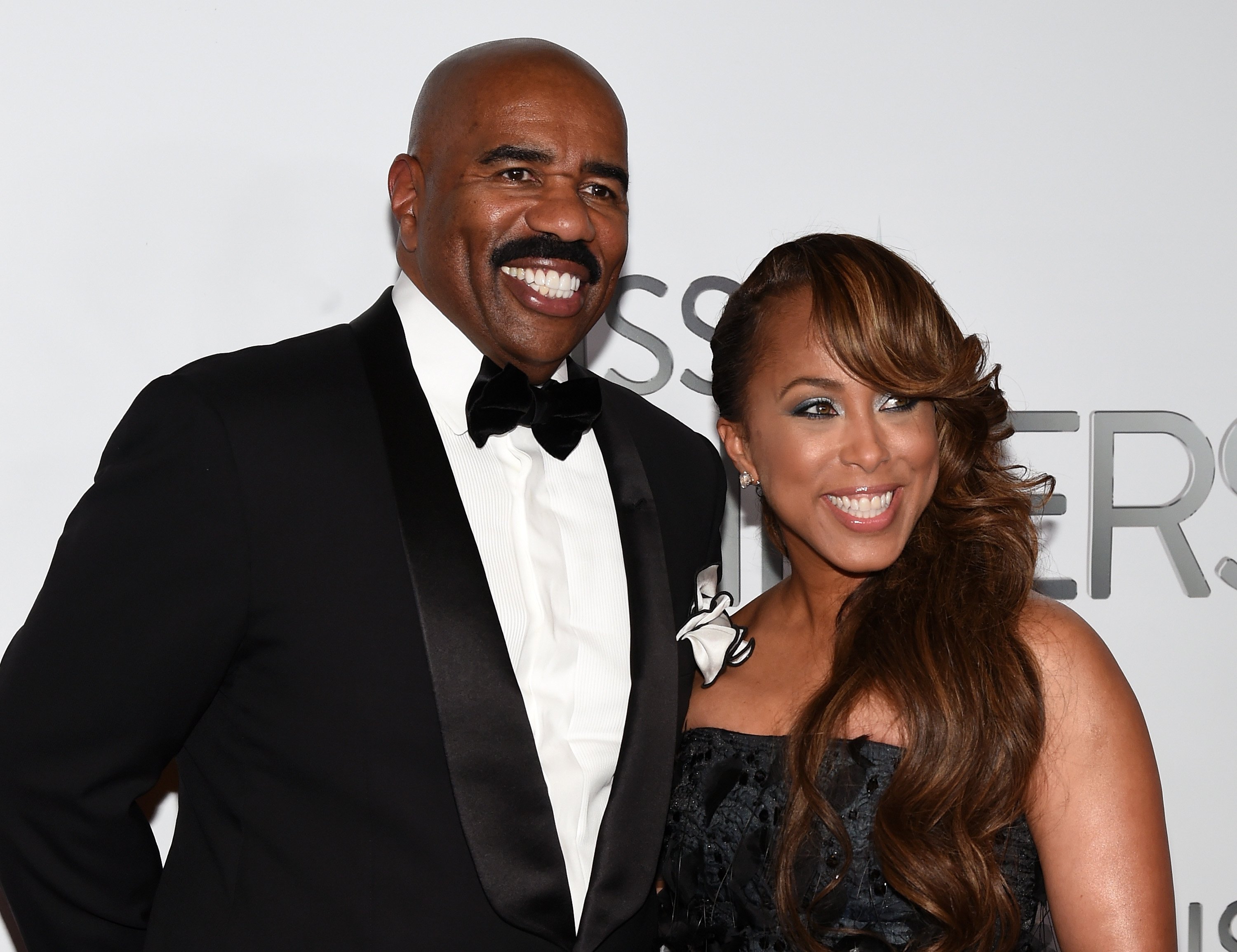 In another post, Marjorie posed with the Great Sphinx of Giza and even blew the ancient sculpture a kiss in one of the photos. 
She also tried out the various modes of transportation in the country. In one post, Marjorie posed on a boat cruising somewhere on River Nile and captioned the post, 
"Felucca on the Nile"
Mrs. Harvey checked out was the great pyramids in Giza, Egypt, and in style too. She posed for the photos on a camel while rocking her matching suit and hat. Marjorie also enjoyed a carriage ride in Cairo, as seen in some other Instagram photos. She captioned the post,
"Hantoor ride during rush hour..... what traffic?" 
Marjorie and The "Steve Harvey Show" host got married 12 years ago, but their love appear to be as young as ever. Steve recently took to Instagram to post a clip of himself and his wife getting ready for a show he had.
He explained in the caption that having his wife with him before getting on stage was relaxing for him. In the description of the memory captured in the clip, Harvey said, 
 "This was a really special moment for me, man."
The "Family Feud" star ended his caption with "#crazyabouther." Although the couple first met 30 years ago, they didn't get together immediately. At the time of their initial meeting, Steve was still married. 
As Majorie later recalled, Steve was smitten by her on his first encounter. However, there was no action on the part of Steve to further the budding connection. In Marjorie's words, "he just disappeared'. The duo later reconnected and began dating in 2005.
Two years after, Steve and Marjorie exchanged vows and formed their new family with seven kids.
Marjorie, who, like Steve, has been married before, has three children of her own while Steve has four kids from his past two marriages.