Steve Harvey Is a Loving Father-Of-Seven — Meet His Blended Family
Steve Harvey takes pride in being a father to his seven children, four biological ones and three from his wife, Marjorie, whom he decided to adopt.
When Steve Harvey chose to love Marjorie, he also decided to love and accept her three children whole-heartedly.
Likewise, Marjorie treated the hosts' kids as her own, and the two have since been raising a blended family. Their love story was unconventional, even meeting while Harvey was still married.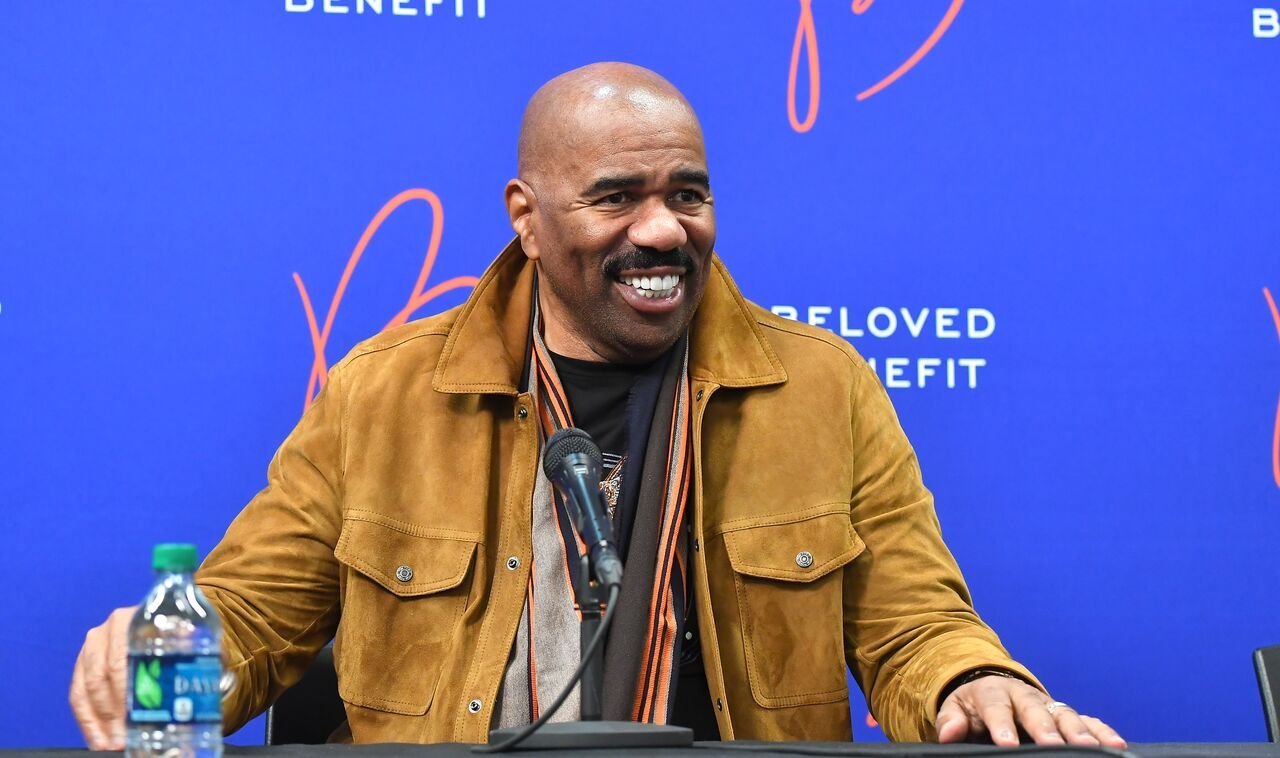 Even after his first divorce, Harvey couldn't commit to Marjorie as he was facing his own financial problems. However, with a lot of hard work and determination, he was able to make his way through.
For several years, the couple has been raising their blended family well. Here's a look at all of Harvey's most prized possession.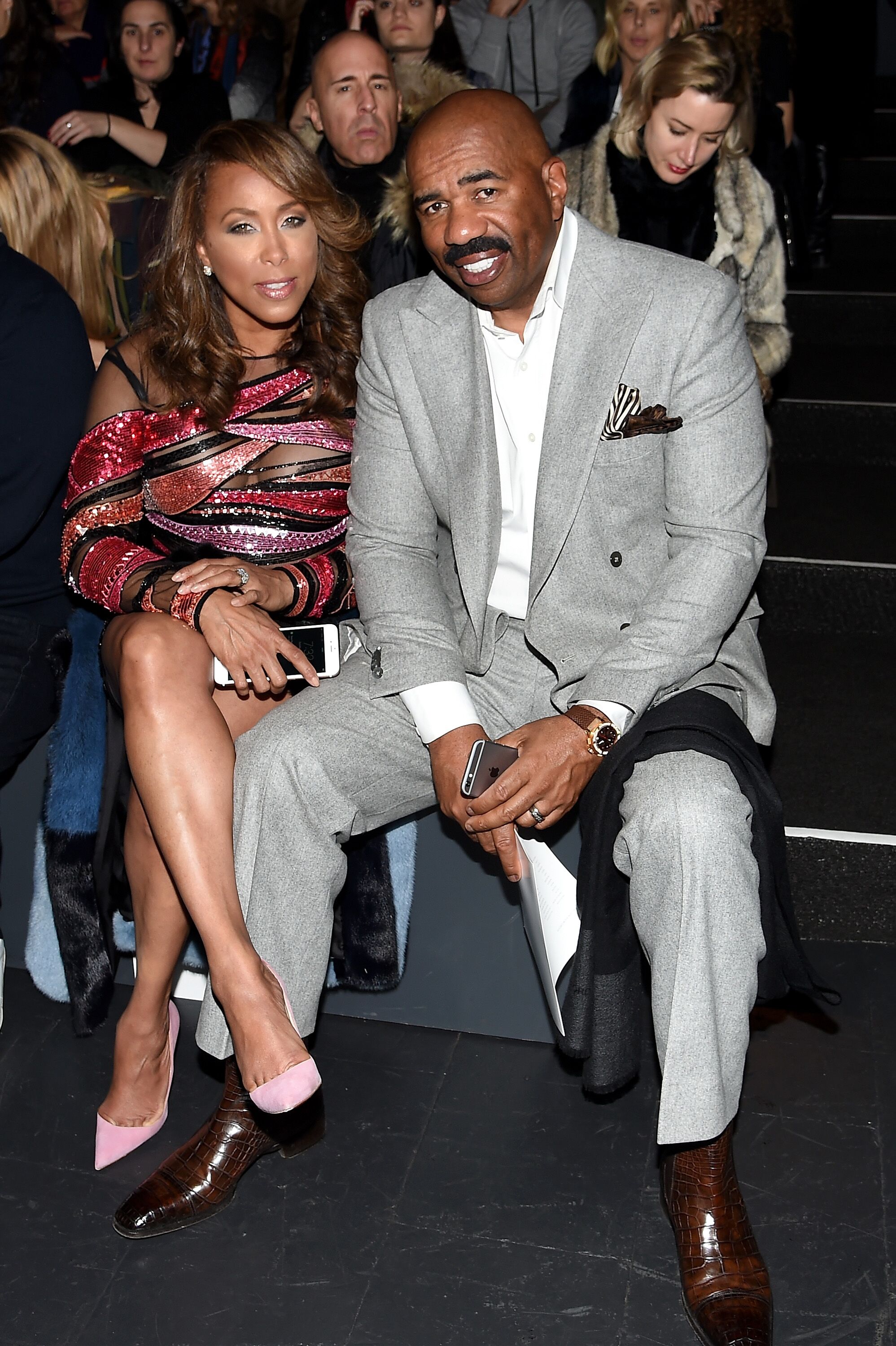 KARLI HARVEY
Harvey welcomed his first child Karli in 1982, together with his first wife, Marcia Harvey. Karli is now all grown up and has a family of her own, including her husband Ben Reymond and their son BJ.
During a special episode on the "Steve Harvey Show," Karli shared her most memorable moment with her father, which happened during one Christmas when she was just a little girl.
The host assembled bikes for his kids, which they rode around the dining table of their home because it snowed outside. Karli highlighted the "love and devotion" Harvey showed at that time.
BRANDI HARVEY
Karli's twin sister, Brandi, lives a private life away from the limelight, although she has appeared several times on her father's show.
Brandi runs Young, Fit, and Fly, an organization that promotes women empowerment, working with young and underprivileged girls. She also founded the women's wellness website called Beyond Her.
Lori followed her mother's footsteps in the fashion industry and signed with the modeling agencies LA Models and Select Model Management.
She recalled her most memorable moment with her father when they went to Disney World during her father's performance in Orlando.
BRODERICK HARVEY JR. 
Broderick Jr. is the last child of Harvey with his first wife. He grew up to be a fashion-forward businessman, with his own clothing line, Need Money Not Friends.
He also launched a shoe store with his peers and appeared on "Family Feud." However, he generally prefers to stay away from the spotlight.
WYNTON HARVEY
Harvey only had one son with his second wife, Mary Lee, whom he named Wynton on July 18, 1997. The 22-year-old looks up to his father and has been a guest on the celebrity's show.
Like his older brother, Wynton is a fashion enthusiast, photographer, and philanthropist. He is also a model and stylist on some occasions.
MORGAN HARVEY-HAWTHORNE
Despite not being his biological daughter, Harvey treated Morgan like his own and even walked her down the aisle on her wedding day and shared the father-daughter dance.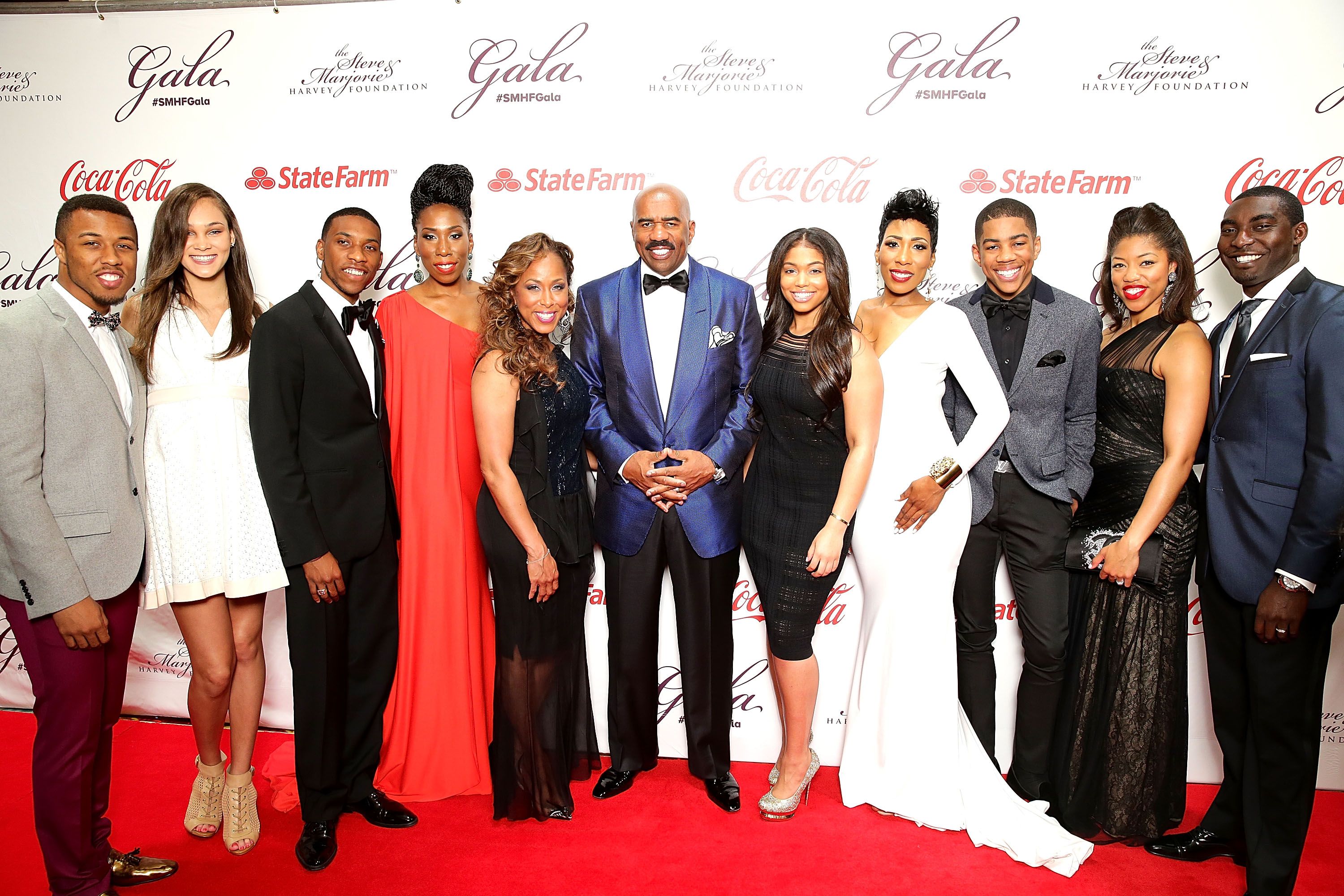 Morgan married Kareem Hawthorne and has a child, Elle, with him. She is also the face behind the food blog, "Give Me Some Mo."
LORI HARVEY
After Harvey married Marjorie and adopted her kids, they took on the last name of the famous host. One of Harvey's step-daughters is Lori, who was born in 1997.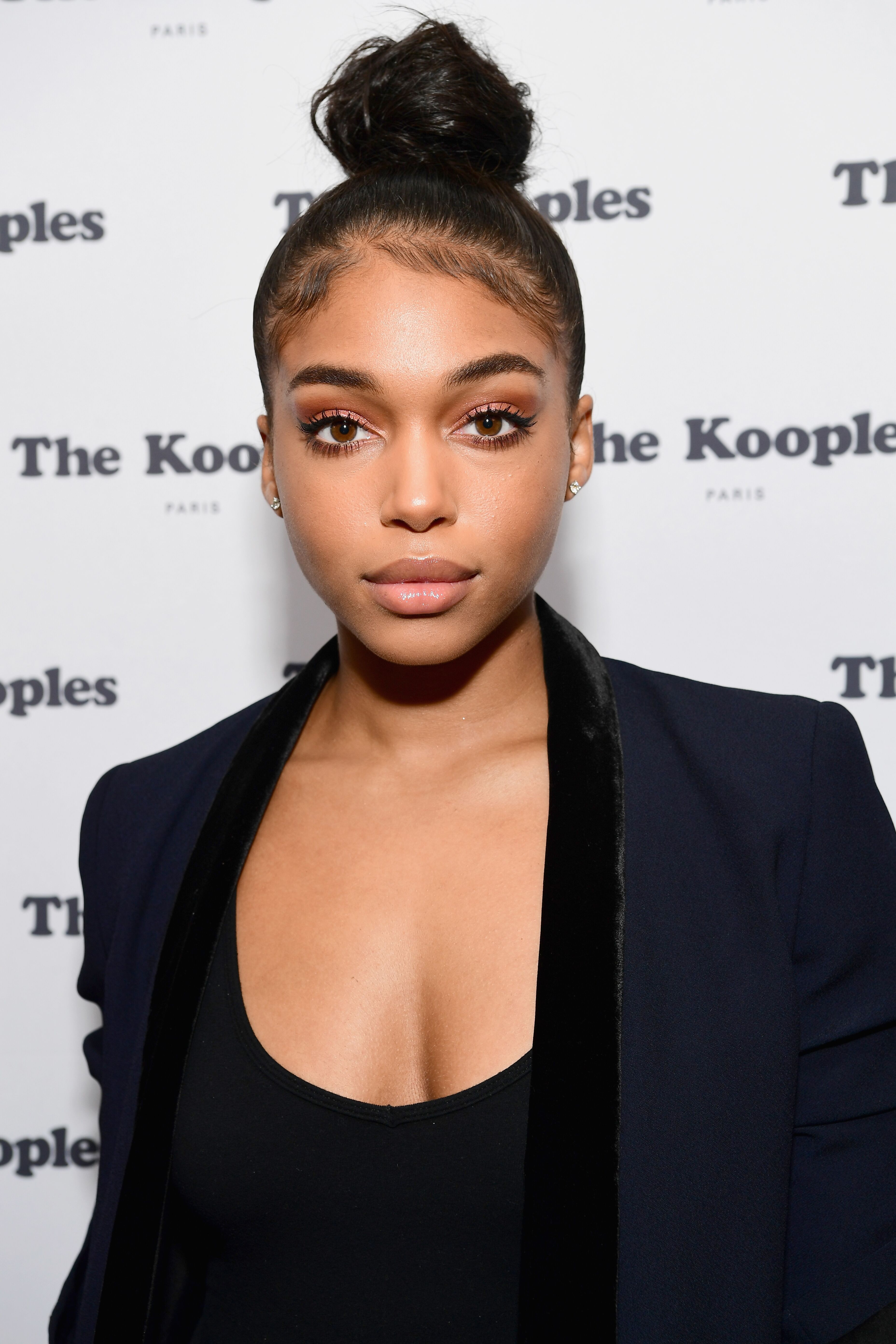 Lori followed her mother's footsteps in the fashion industry and signed with the modeling agencies LA Models and Select Model Management.
JASON HARVEY
Jason Harvey found his own footwear company, Yevrah, in 2015, which imports handmade shoes from Brazil.
The entrepreneur already has a family of his own, with his wife Amanda Harvey, and three kids, Ezra, Noah, and Rose.