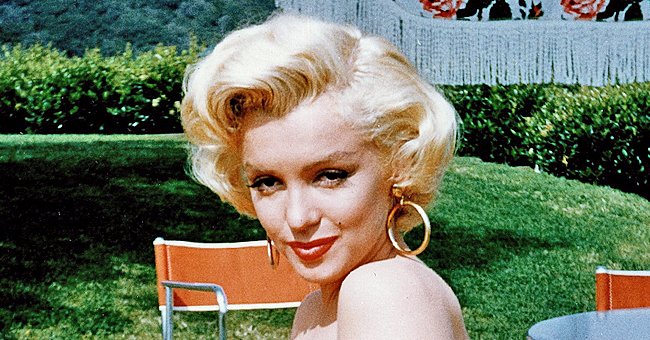 Getty Images
Marilyn Monroe Facts That Fans Might Not Know
Many years have passed since her loss, and a lot of things about her and her death are still unknown. A talented and beautiful woman who, despite fame and money, seems not to have achieved happiness.
Marily Monroe is a legend, nobody can deny it. She is a sexual symbol of the past that is still valid. Not only was she beautiful, she was also fascinating, mysterious and quite complicated. With a very humble and unfavorable origin, it is almost incredible that she has achieved the worldwide fame she still has.
The beautiful actress lived a life that seemed dreamy. However, very few people got to know the true person she was. Marilyn created a character that she could play at any time and made it easier for her to relate to people. She became an emblematic figure of cinema that is still surrounded by mystery.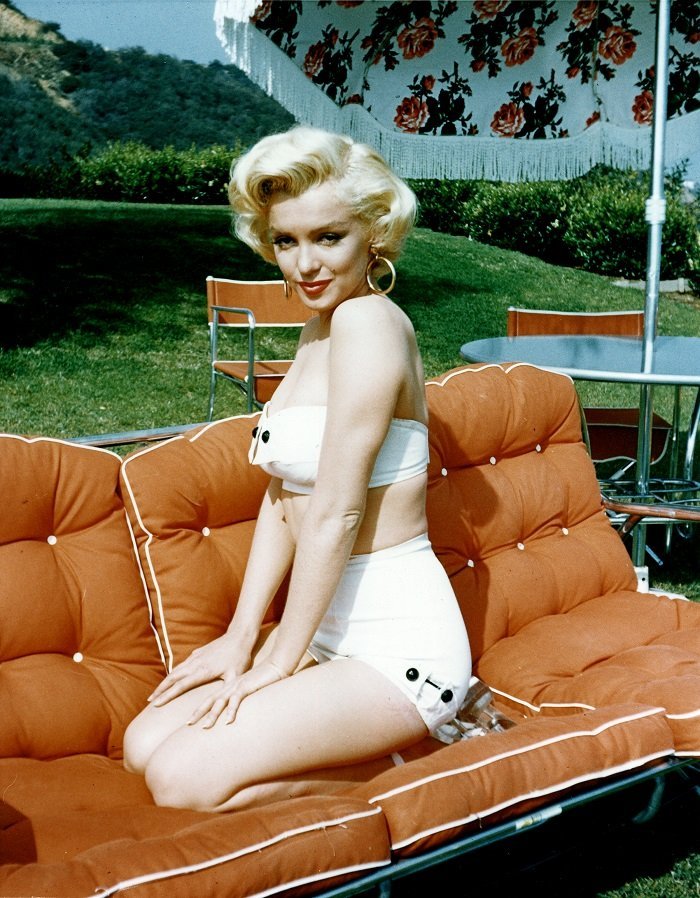 Marilyn Monroe poses for a portrait in circa 1953 I Image: Getty Images
MARILYN WAS NOT HER REAL NAME
Marilyn was born as Norma Jeane Mortenson, then she was baptized as Norma Jeane Baker. During her childhood, she was in care homes and orphanages. When her mother Gladys Pearl Baker was hospitalized for a nervous breakdown, the little girl stayed with Grace and Doc Goddard, friends of her family.
SHE WAS IN 11 FOSTER HOME
Due to her mother's inability to provide a safe environment for her, the Goddards took care of little Marilyn until she was seven when Dr. Goddard was transferred to the East Coast, but they could not cover the cost of taking her with them.
So the girl ended up being in eleven foster homes, state care, and the guardianship of various family friends until she left high school at fifteen.
SHE MARRIED HER NEIGHBOR
Marilyn's first husband was her neighbor, Jimmy Dougherty, 20, a merchant sailor. The couple married in 1942, the future actress was only 16 years old. Because Dougherty was constantly traveling, and Marilyn spent a lot of time alone with his mother, which led her to file for divorce in Las Vegas, while her husband was in Shanghai.
​​A VARIETY OF NAMES
She used Jean Norman and Mona Monroe as her modeling names and also picked Jean Adair as her first screen name. Frequently, she checked into hotel rooms after she was famous as Zelda Zonk.
In her clinical story, she is checked into a psychiatric clinic as Faye Miller. Later, she got plastic surgery under the name of Joan Newman. Finally, she made Marilyn Monroe her legal name in 1956.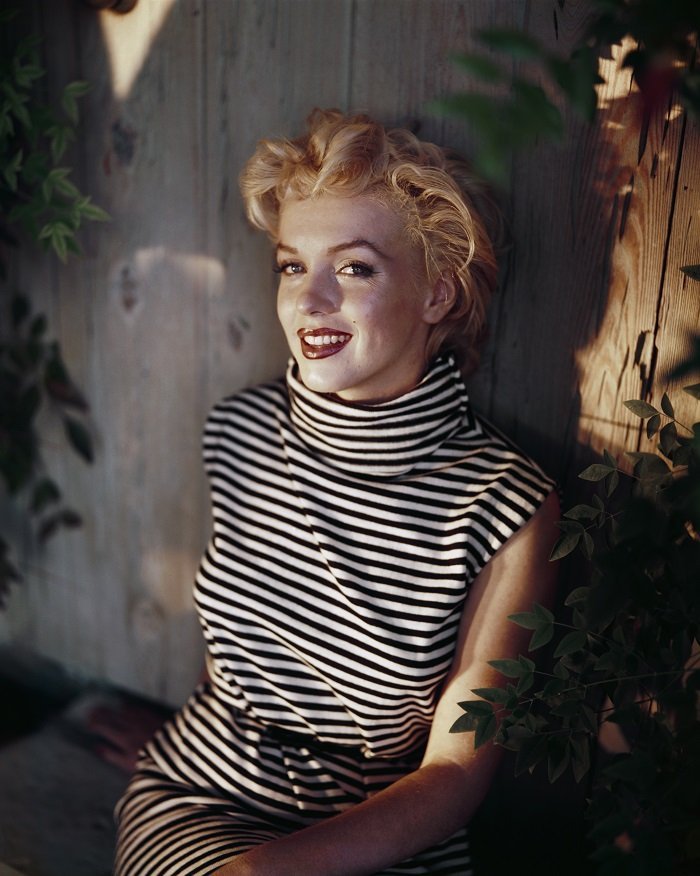 Marilyn Monroe (Norma Jean Mortenson or Norma Jean Baker, 1926 - 1962) I Image: Getty Images
SHE REFERRED HERSELF AS MARILYN MONROE
A curious habit that the actress had was that when she talked about herself she used to refer to her in the third person, like "Marilyn Monroe." An actor she worked with, commented that it was as if the actress had a "Marilyn" switch that she could "turn on or off" when required.
SHE HAD A TALENT FOR COOKING
After Marilyn's death, countless recipes were found. In 2010, The New York Times decided to test its recipe for Thanksgiving. They found that her recipe was not only good and complex, but theorized that she not only knew how to cook, but that she did it with confidence and talent.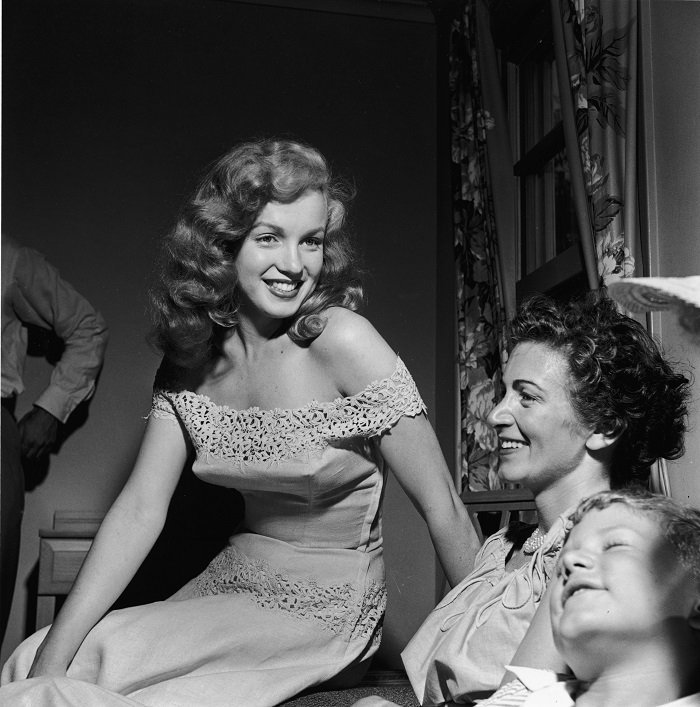 Marilyn Monroe presents Photoplay Magazine's 'Dream House' contest winner Virginia McAllister and her son with the key to a new house, Warrenburg, New York, June 1949 I Image Getty Images
HER NAME WAS INVENTED
Her stage name, Marilyn Monroe, was created with the help of Ben Lyon, Fox's new-talent boss. He used to say that she looked like Marilyn Miller, a famous actress from previous years. Then, Marilyn thought she could use her mother's maiden name, Monroe, and her name was born.
HELP TO ELLA FITZGERALD
The actress obtained a reservation for Ella Fitzgerald at a Hollywood nightclub, Mocambo, which had not reserved black artists. All they needed was a call from Marilyn.
Fitzgerald commented that Marilyn took a table in front of her every night. She said that the actress was an unusual woman, a little ahead of her time, and that Marilyn did not know how great she was.
SHE WAS AN AVID READER
Marilyn's library was impressive. At the time of her death, she owned more than 400 volumes, including several first editions. Of the miles of photographs taken of her, she especially liked those that showed her reading.
A director found her once reading R.M. Rilke's "Letters to a Young Poet," Marilyn explained to him that she chose that book because, when they have nothing to do at night, she goes to a bookstore and opens a random book. If she liked what she read, she simply bought the book.
SHE CREATED HER PHYSICAL TRAINING PROGRAM
Monroe created her own training regimen, lifting weights 10 minutes, sometimes doing calisthenics, stretching, swimming and light jogging exercises. She adopted the habit when she was a young married woman, who lived on Catalina Island in California, with her first husband.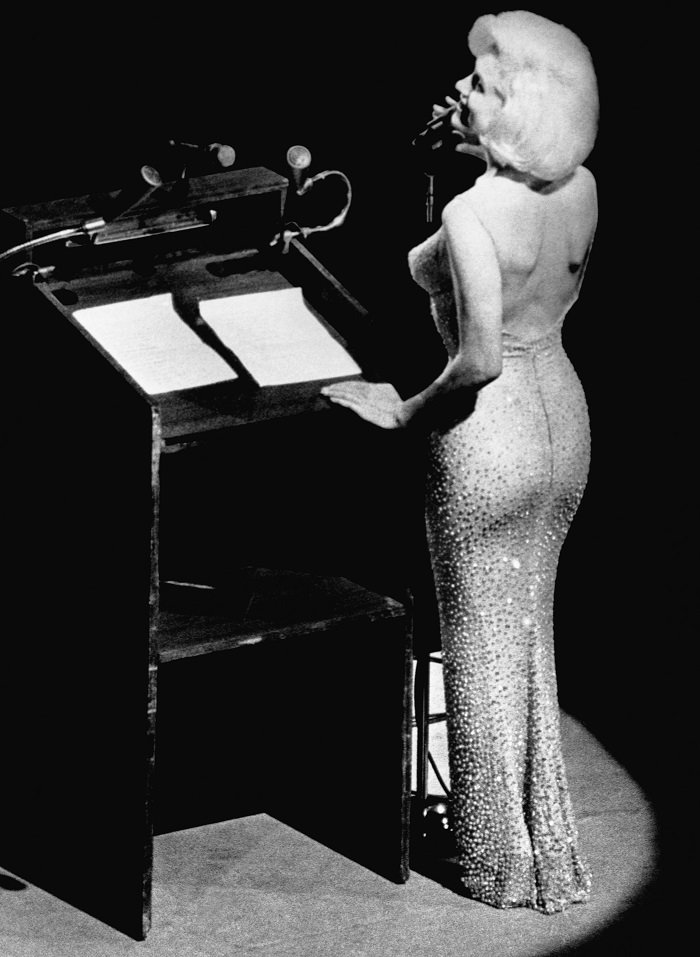 Marilyn Monroe sings "Happy Birthday" to President John F. Kennedy at Madison Square Garden, for his upcoming 45th birthday I Image: Getty Images
IT WAS DIFFICULT FOR HER TO MEMORIZE LINES
Marilyn is recognized as an actress for being a bit annoying to work with her. You had to repeat the same shot up to 30 times. She had difficulty memorizing her lines. Don Murray thinks it's due to nerves. The actress could not believe that the camera loved her and she was always terrified when she started recording.
Please fill in your e-mail so we can share with you our top stories!