Toni Braxton Shares Photo of Herself with Long, Wavy Hair & in a Sparkly Black Dress
Grammy-award-winning singer, Toni Braxton, recently took to social media to flaunt her ageless beauty in a photo taken amidst evening wears. Braxton wore her hair long while she donned a sparkling black dress in the picture. 
Recently, the "Breathe Again" singer, Toni Braxton, took to Instagram to post a photo herself posing in a wardrobe full of evening attires. She wore her hair long and looked absolutely ageless in her sparkling black dress. Braxton captioned the post, 
"Throwback or Flashback?"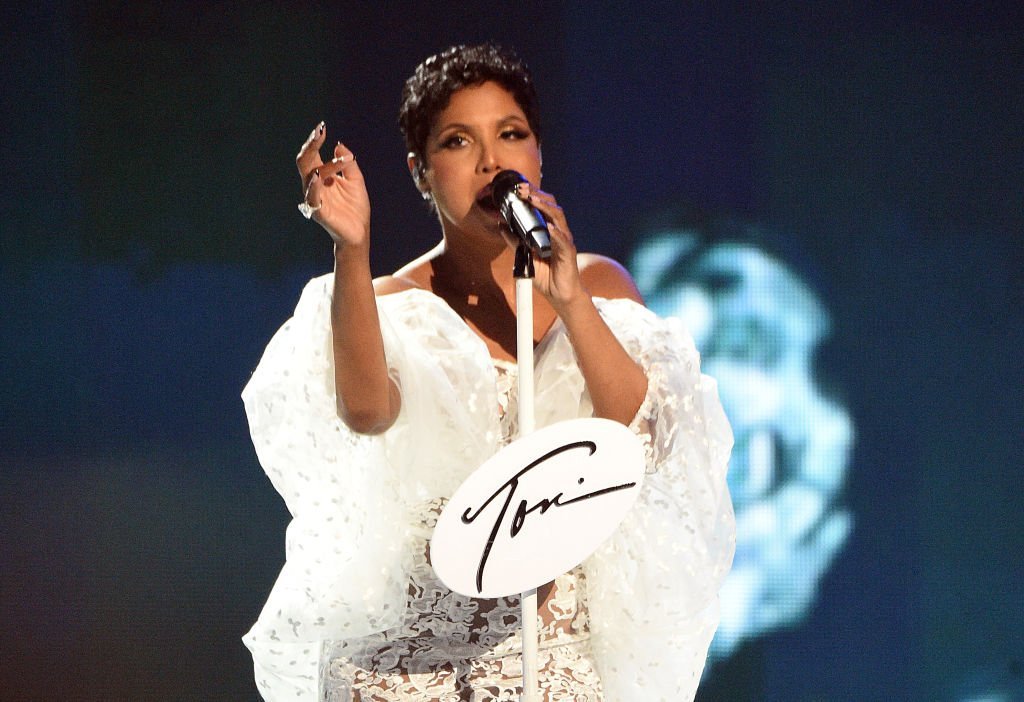 The singer and song-writer may be 52, but she maintains a slim and beautiful body frame that she shows off from time to time. At the 62nd Grammy award ceremony that happened early this year, Braxton graced the red carpet wearing a rare half-body gown, which put her beautiful legs on display. Fans could not get enough of the "Un-Break My Heart" singer and took to the comments section of the post to rave on about her look.
Braxton may still have a relationship with rapper Birdman
Braxton, who has been struggling with a potentially life-threatening autoimmune disease called lupus since she was first diagnosed 12 years ago, recently spoke about some lifestyle changes she had to maintain a healthy look.
Not only did the "Dancing With The Stars" alum have to make diet-based changes like switching to a plant-based diet, but she tried out the hidden wonders of Cannabidiol (CBD). This chemical that hails from cannabis provides a range of soothing healing effects for aches and swellings in the joints, without the inebriation caused by another compound from the same plant :T.H.C. 
Braxton opened up about feeling "achy" one a particular day and that she had no access to her prescription. The singer said:
 "I'm looking under my bathroom sink, and I found a product I had been gifted called Uncle Bud's."
The singer expressed that upon applying the CBD-based product, she felt better in about 20 minutes later. 
Braxton may still have a relationship with rapper Birdman. The duo got engaged in 2018, but due to an unsolved airport theft of their $1 million engagement ring, nothing else was publicly said about their plans to get hooked.
Traci Braxton, sister of the singer, recently took to Instagram to wish the rapper a happy birthday on his 51st birthday celebration.
In the caption, she referred to Birdman as her "B.I.L.," which translates to brother-in-law. It seems the couple may have gotten married after all.