Kourtney Kardashian from KUWTK Dazzles in a Shimmering Satin Gown in Paris and Fans React
Kourtney Kardashian's recent show off on Instagram saw her in a shimmering satin gown that captivated her loyal fans.
The "Keeping Up With The Kardashian" star Kourtney Kardashian knows how well to keep up with her style even when she's away in another continent.
Being a mother to 5-year-old Reign, 7-year-old Penelope, and 10-year-old Mason has had nothing on her as she managed to look effortlessly beautiful in the post that accentuated her looks.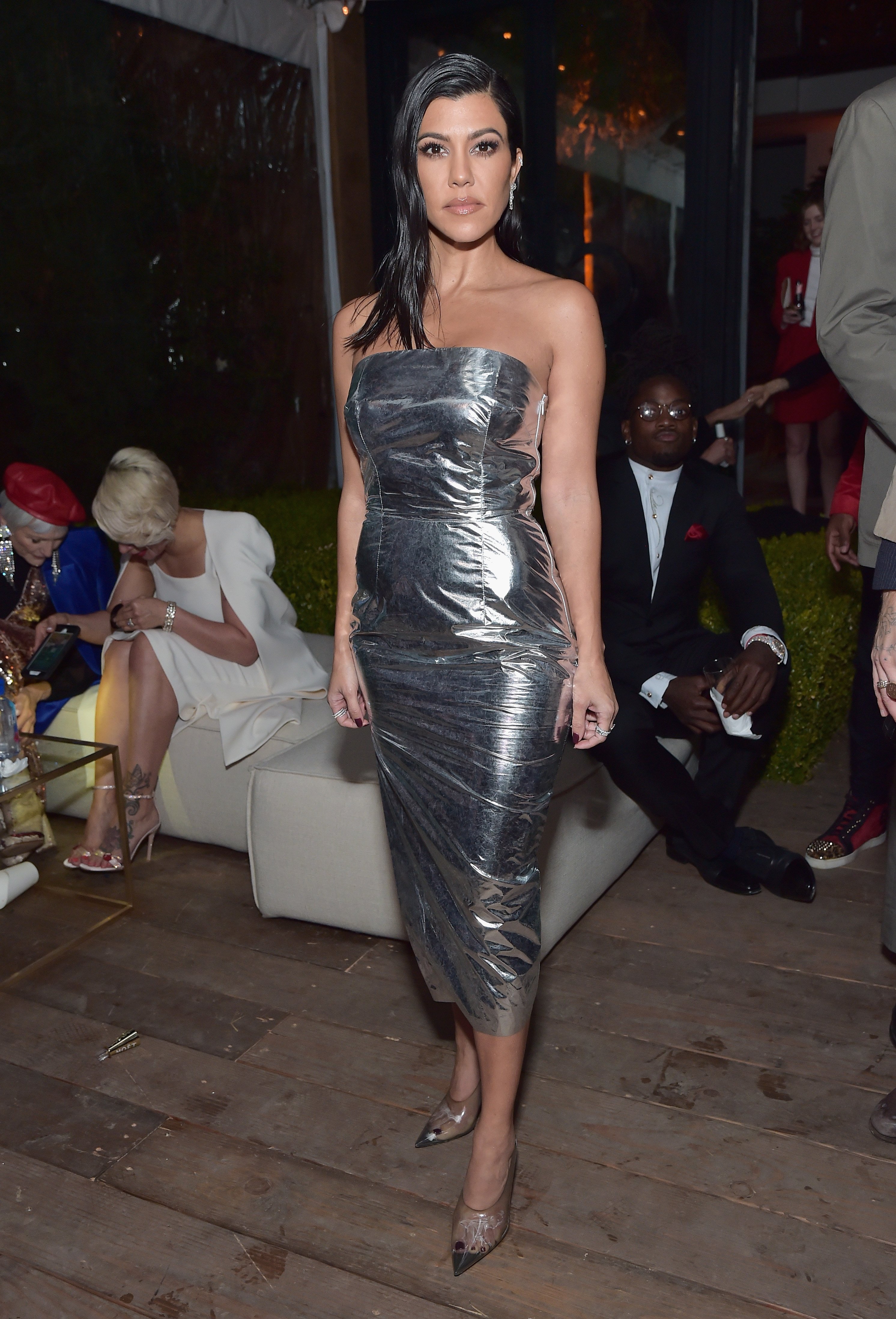 Kourtney wore a blunt cut hairstyle that settled in just right with a glamorous makeup. While one hand was extended above her head to strike an adorable pose, the other hand leaned closer to her body as it clutched onto a bouquet.
The picture did speak volumes as her fans rushed in to comment on the "Paris, je t'aime" captioned image. Her Instagram audience classified her appearance as royalty as they referred to her as a "Queen."
Even Khloe Kardashian, her younger sister referred to Kourtney as a "Paris Queen," following the heartwarming expressions from thousands of fans.
A commenter asked the reality star the name of the designer of the outfit that stirred the admiration of her followers.
The 40-year-old has however established that she'd be focusing on her children rather than the show that brought her family into the limelight. Other comments comprised emojis as the stunning attire rendered them speechless.
Another eye-catching moment for the fans of the "Keeping Up With The Kardashians" will be the first episode of the 18th season. KKW founder, Kim Kardashian West, informed the public of the intense drama on the show. She told Laura Wasser that:
"I might need an attorney when the first episode comes out."
It may have come out as a joke, but the feud between Kim and Kourtney on the show seemed to be aggravated. The siblings were at loggerheads following the end of season 17, after the oldest Kardashian sister expressed that she wouldn't prioritize filming to being a mother.
Kim and Khloe were opposed to her stand, which they expressed. The KKW founder told Laura that even though her family may be unsettled due to their different views on matters, the Kardashian sisters are still "a really close family."
The 40-year-old has, however, established that she'd be focusing on her children rather than the show that brought her family into the limelight. 
Although Kourtney would not absent herself totally from the KUWTK, she explained that she once planned on leaving the show completely.