Kourtney Kardashian of KUWTK Shares Photos and Videos from Wyoming Trip with Her Children
Kourtney Kardashian took her children to Wyoming for some relaxing quality time over the weekend, and the reality star's updates included the adorable and the beautiful.
The 40-year-old made use of the stunning $14 million ranch her brother-in-law, Kanye West, recently purchased, and Kourtney didn't skimp on sharing sweet moments with her children.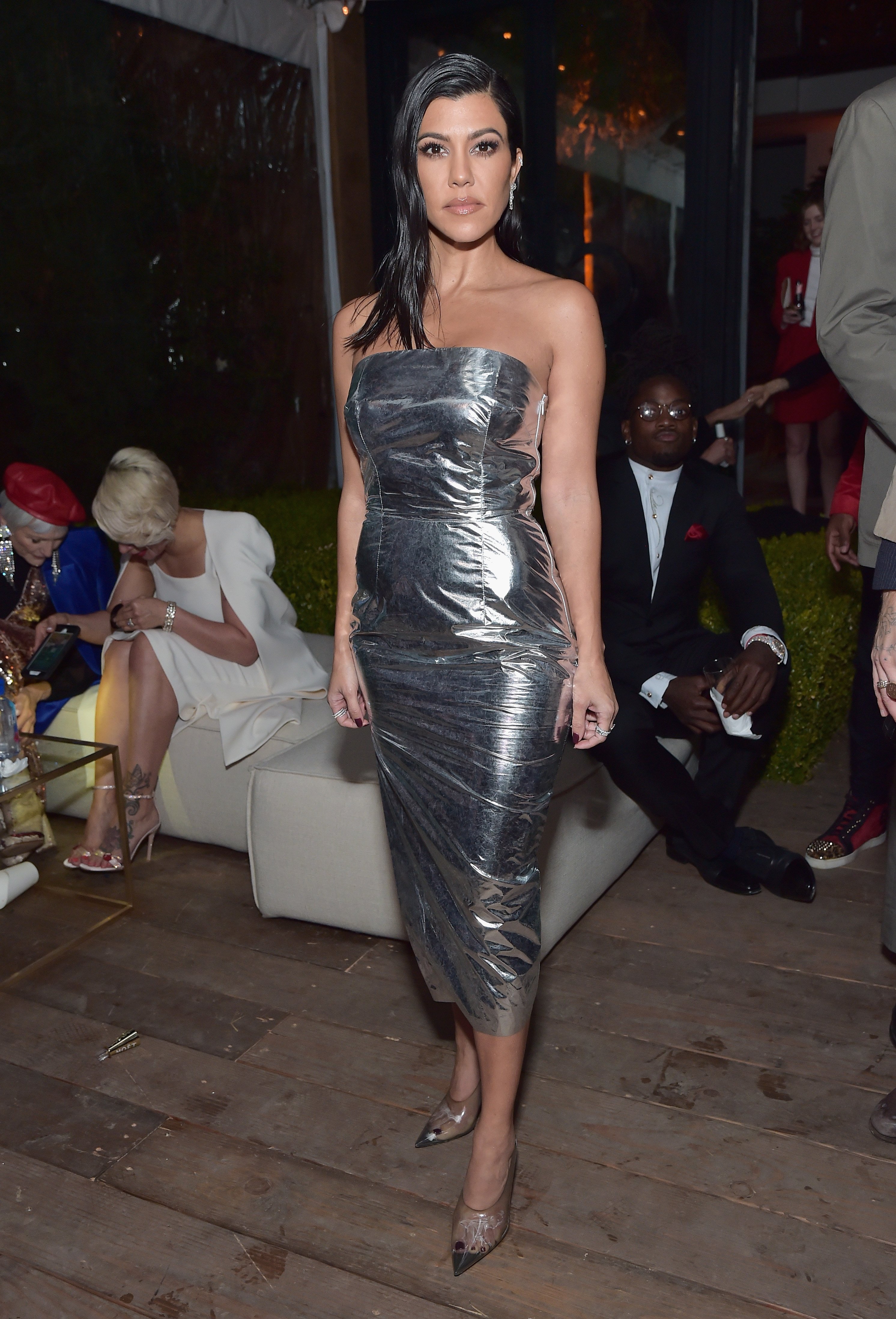 Dressed for the cold Wyoming weather, the children ran, piggy-backed, and frolicked around the farm and the animals while they made sure not to miss a stunning sunrise.
"We have everything we need," Kourtney captioned the slideshow of images of their trip discovering nature. Kourtney's countryside break comes after she announced taking a break from "Keeping Up With The Kardashians."
"I just decided to spend more time as a mom and put more of my energy there," Kourtney told Entertainment Tonight. "But I'm not saying goodbye; I think you'll have to see more of it on the new season, season 18. It isn't airing yet, but it's being filmed. Currently, in this room."
Even though Khloe and Kim will miss working with Kourtney on their reality show, they did unite on a "smell good" project that became the first-ever trifecta KKW Fragrance Diamond Collection. 
Kourtney most recently took to social media and posted a short clip where she sprays herself with the exclusive new fragrance. "Smelling like a true icon," she captioned the video.
During a recent interview with Marie Claire, Kim shared how the fragrance line came about, especially since she's been "super nostalgic" about an opportunity to work with her sisters again.
"The three of us haven't worked on a project together in a long time. With fragrance, it takes me a longer time to launch because it comes from an extremely emotional place for me. So I thought there was nothing better than doing this with my sisters," Kim said.
While it became a "fun moment" shared between sisters to curate their own personalized perfumes, they definitely don't share the same taste in unexpected smells.
Kim likes to take "an extra whiff at gas stations" since she loves the smell of gasoline, a liking shared with sister Khloe. Kourtney, on the other hand, prefers the more ordinary smell of fire.
Fans of Kourtney recently applauded her being very "real" after posting what appeared to be unedited pictures on her "Pooch" blog.
Donning a sexy black swimsuit, Kourtney showed off her curves, while one couldn't miss the stretchmarks in plain view as she struck poses on a beautiful boat.