Hollywood Life: Kanye West Is Convinced Daughter North Will Be a Bigger Star Than Him
North West made her rap debut recently, and her proud father is convinced the six-year-old will be a greater star than he is one day. 
North followed in her father's musical strides as she opened for the famous rapper's surprise Yeezy Paris Fashion Week showcase on March 2.
The celebrity offspring was the image of certainty as she made that big appearance in front of the huge crowd. North performed a remix to child star ZaZa's "What I Do?."
A BIGGER STAR
An insider told HollywoodLife that North idolizes her father so much. In fact, the little girl has been stating for quite a while now that she aspires to be a rapper and a singer like her dad.
Speaking about Kanye's reaction to his daughter's performance, the source said that genuinely nothing makes him more joyful than seeing North shine and that his faith in her is boundless. The source added:
"He's convinced she's going to be a bigger star than he is one day."
North West shook the music industry with her singing debut at the Yeezy show@KimKardashian @kanyewest pic.twitter.com/HIh0LvtPV4

— Saint Hoax (@SaintHoax) March 3, 2020
PROUD MOM
Meanwhile, following North's rap performance, Kim Kardashian said that she was exceptionally glad for her little girl.
The "Keeping Up With the Kardashians" star wrote on Twitter, "I'm so proud of my Northie!!!!!! Her 1st performance had me in tears!"
The doting mother continued that her eldest daughter "is really compassionate."
I'm so proud of my Northie!!!!!! Her 1st performance had me in tears! She had an impromptu performance on stage at her dads Yeezy Season 8 fashion show! Shout out to Zaza!!! @redcarpetZaZa North hopes you like the remix!!! pic.twitter.com/f9Zas0OLlz

— Kim Kardashian West (@KimKardashian) March 3, 2020
NORTH IS COMPASSIONATE
As reported by Daily Mail, North has been showing her talent at her father's "Jesus Is King Sunday Service," and furthermore appeared in the musician's "Closed On Sunday."
Earlier this year, Kim, who first gained media attention as a friend and stylist of Paris Hilton, revealed to Us Weekly that North inquired as to whether she could visit prisons with her.
The star would visit the people, who were jailed, to hear their stories during the filming of her documentary, "Kim Kardashian West: The Justice Project," which is set to premiere on April 5.
March 4, 2020
According to Kim, she would inform her loved ones how the visits were going, which made for some interesting communications with her beautiful kids.
Kim added that North would say, "Mommy's helping people. Can I go with you?" The doting mother continued that her eldest daughter "is really compassionate."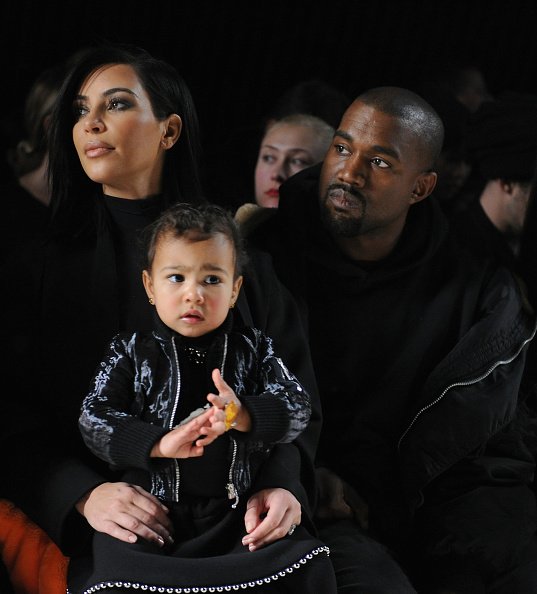 Kim tied the knot with Kanye in Florence in May 2014. Since then, they have welcomed four children — North, Saint, Chicago, and Psalm.
The couple are not just two of the most powerful names on the Internet, but also in reality television shows.