Us Weekly: Kim Kardashian's Daughter North Asked Mom If She Could Visit Prisons with Her
In a recent interview with Us Weekly, Kim Kardashian revealed that her daughter North West, 6, inquired as to whether she could visit jails with her.
Kim, 39, would visit the individuals who were imprisoned to hear their stories during the filming of her upcoming documentary, "Kim Kardashian West: The Justice Project."
She disclosed to Us Weekly recently that she would inform her family how the visits were going, which made for some exciting communications with her children.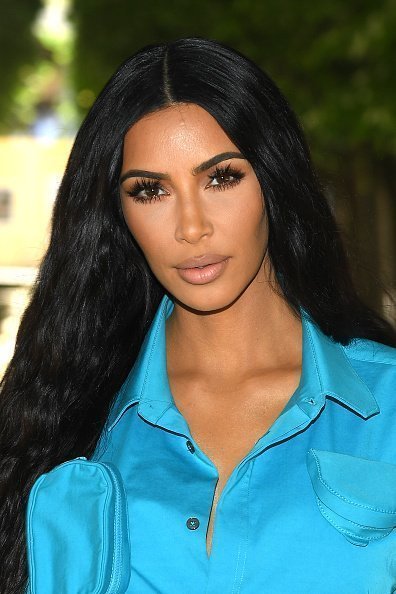 TRULY CARING
"If I say, 'OK, guys, I have to go, I'm going to go to prison today.' And North will say, 'Mommy's helping people' and, you know, 'Can I go with you?'" Kim explained.
The "Keeping Up With the Kardashians" star, who first gained media attention as a friend and stylist of Paris Hilton, added that her eldest daughter "is really compassionate."
The acclaimed reality star teased the documentary on the cable channel Oxygen a month ago, as reported by the Daily Mail.
UNFAIRLY SENTENCED
"Kim Kardashian West: The Justice Project" is set to premiere on April 5. The film will show Kim visiting jails and working along with legal experts on four cases of individuals they think have been unjustly convicted.
Kim regularly works on her law studies for a total of 20 hours every week. The reality star, who has just finished her first year of studying the law, recently revealed she'd discovered her actual purpose in life. 
The brunette beauty has developed even more respect for her late father's work.
DISCOVERED HER CALLING
When asked about whether she has found her calling working with criminal justice reform, Kim addressed that she really does. 
The mother-of-four added that she doesn't see how she could say no to somebody that actually needs help if she knows she can help them.
Kim's father Robert Kardashian worked as an attorney before he passed away in 2003 at age 59 from esophageal cancer, as reported by PEOPLE.
Following her own experience of the criminal justice system, the brunette beauty has developed even more respect for her late father's work.
Kim got married to rapper Kanye West in a private yet extravagant ceremony in Florence on May 24, 2014. Since then, they have welcomed four children, North, Saint, Chicago, and Psalm.
The couple are not only two of the most compelling names on the Internet, but in reality television shows as well.