Toni Braxton's Son Diezel Strikes Pose as He Models Black Sweater in Recent Photo
Toni Braxton's model son Diezel slays in a new photoshoot dressed in a black sweater while flaunting his naturally curly hair.
Toni Braxton's youngest son Diezel Ky Braxton-Lewis is sixteen-years-old, and he's already making a name for himself in the modeling industry. Signed with Wilhelmina Models, one of the world's leading modeling agencies, Diezel often shows off his modeling gigs on Instagram for his fans to enjoy. 
Diezel was once diagnosed with autism, before he was cleared of the illness as he grew older.
A LOOK INTO DIEZEL'S CAREER
 His most recent update is of him dressed in a black sweater as he leaned on a wooden post. He kept a straight face in the photo, as he let his naturally curly hair hang loose. The teenager captioned his post saying "Running towards the sun."
While Diezel isn't seen in the spotlight as much as the rest of the Braxton family because he focuses on modeling, he already has more than a hundred thousand followers and is an aspiring actor and producer.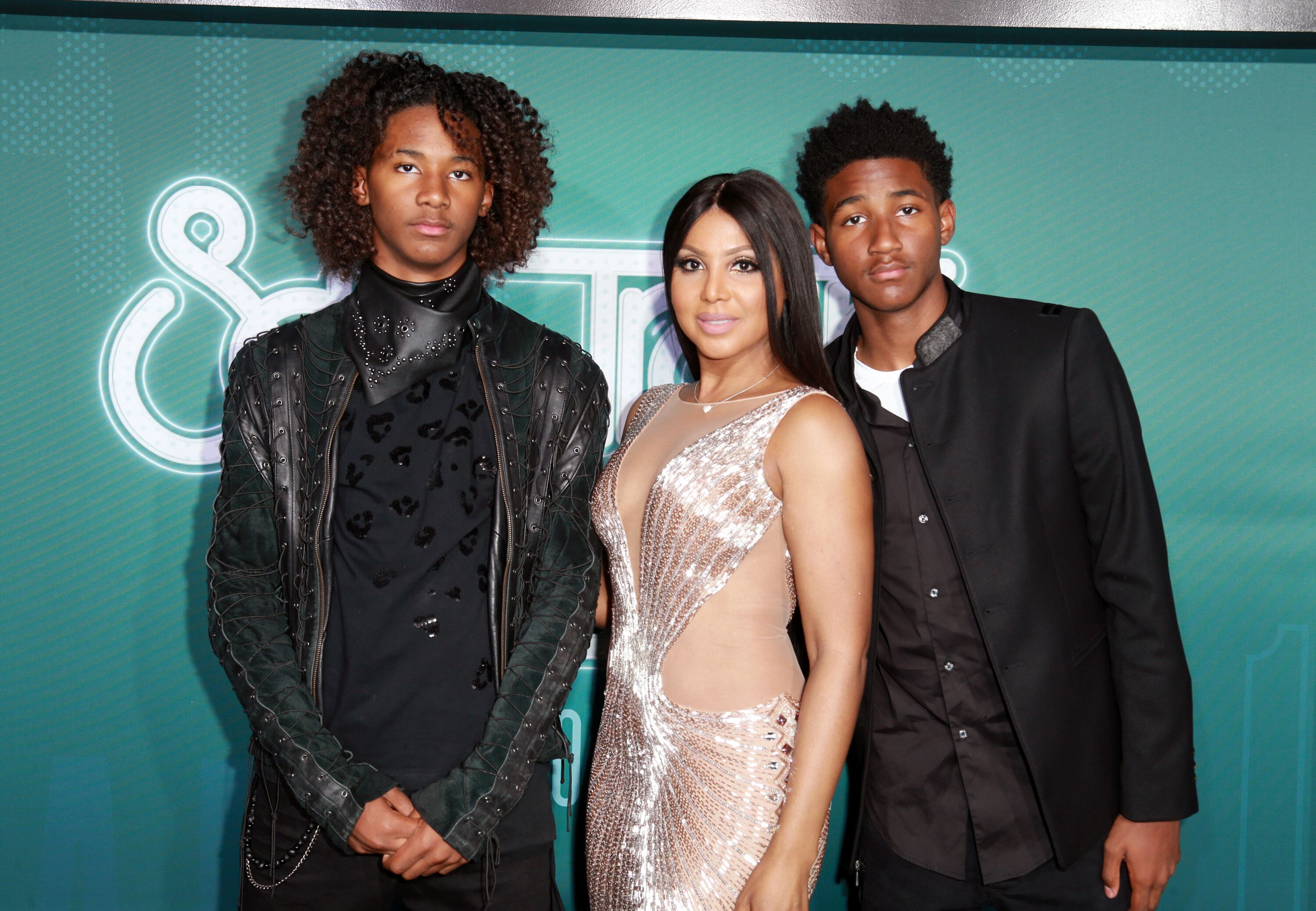 OUT OF THE AUTISM SPECTRUM
Diezel was once diagnosed with autism before he was cleared of the illness as he grew older. He was diagnosed with the condition when he was two-years-old, but when he turned thirteen, he was no longer considered a part of the autism spectrum. 
Proud mom Toni once spoke about her son getting off the autism spectrum, and how it helped that they discovered the diagnosis early on. Thanks to the early diagnosis, Braxton found a program that worked well for her son and ultimately got him off the spectrum. 
LOOKING BACK AT TONI BRAXTON'S MARRIAGE
Toni was once married to her ex-husband Keri Lewis for twelve years, and together they share two sons, Diezel Ky, and his older brother Denim Cole. 
In 2018, it was revealed that Braxon was engaged to American rapper Birdman. Since announcing their engagement, the two have been in an on-and-off relationship and it's been a while since they were last spotted together. Regardless, Toni has found strength in her two children, whom she shows off on social media often.