Kelsey Grammer's Wife Kayte Walsh Is 26 Years Younger Than Him — inside the 'Frasier' Star's Fourth Marriage
Kelsey Grammer is a happy man, married for the fourth time to a woman 26 years his junior.
"Frasier" star Kelsey Grammer is a much married man. Grammer is now happily married to his fourth wife, Kayte Walsh.
Grammer and Walsh have been together since 2010, and married in 2011, shortly after his divorce from his third wife, dancer Camille Donatacci. 
At 65, Grammer seems to have finally found the peace and love he has been looking for all his life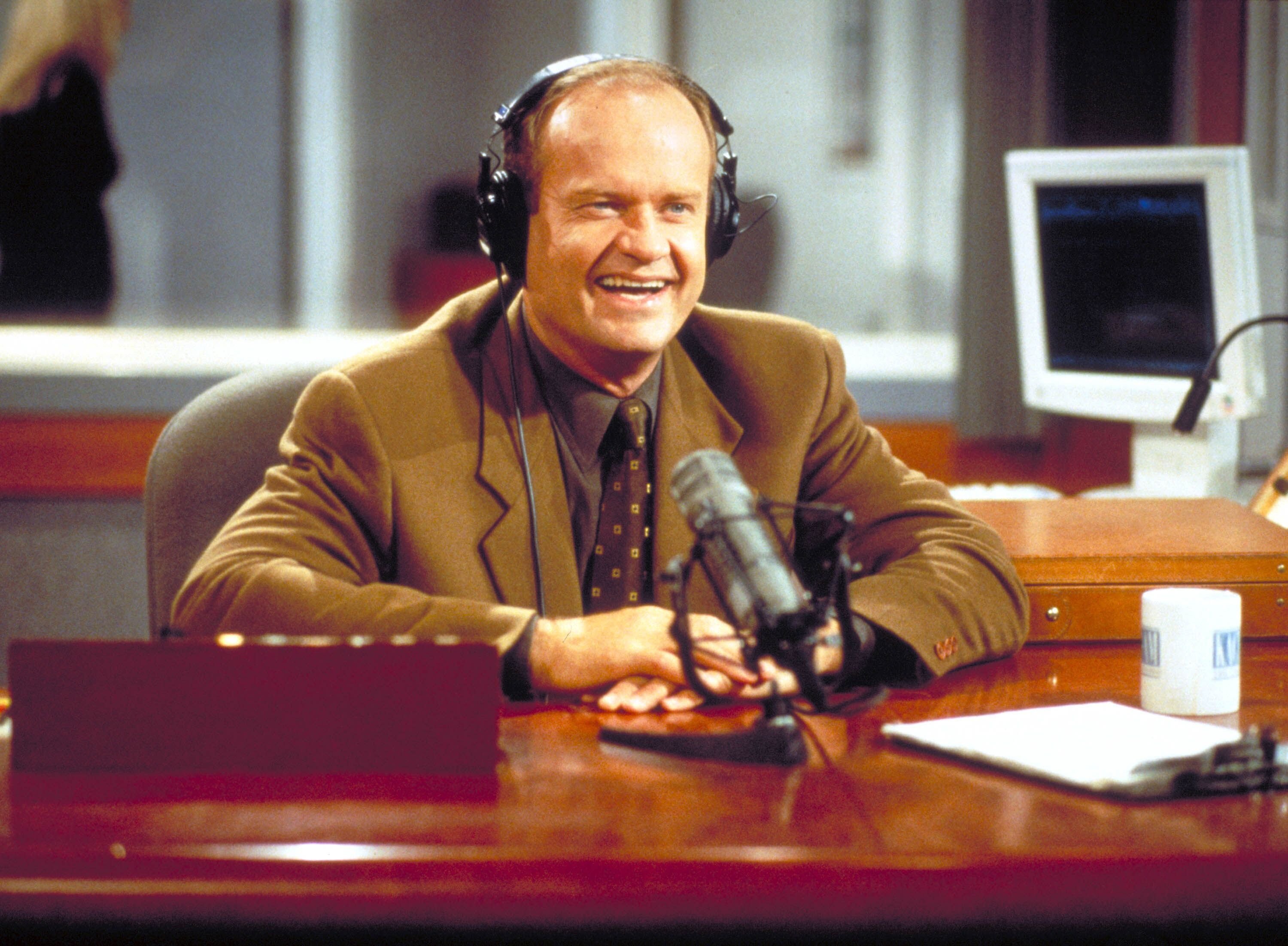 HAPPY AT LAST
Grammer and Walsh share three children, Faith Evangeline, 7, and two sons, Kelsey Jr., 5, and Auden James, 3 - which brings the actor's grand total to 7, counting with daughter Greer Grammer, whom he shares with hairstylist Barrie Buckner.
After 9 years of marriage, which they celebrated on February 25, the couple are as in love as ever, and Grammer is famous for his PDA towards his beautiful young wife.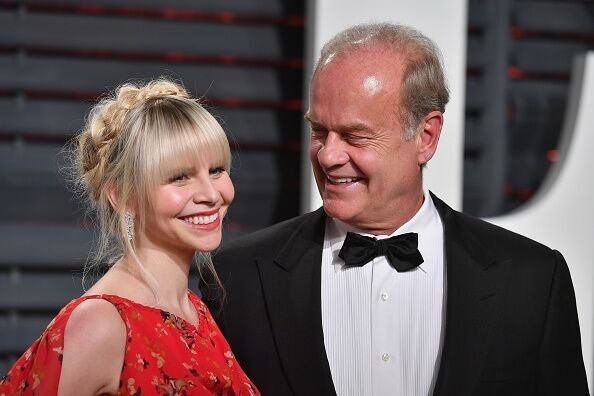 THE OTHER WOMAN
Walsh, who met Grammer when he was still married to Donatacci, revealed to Oprah Winfrey that she regrets her part in the ending of the marriage. She said:
"I'm not proud of the way we started out because he was in a marriage."
But Grammer was quick to exonerate Walsh of any culpability in the dissolution of his marriage to Donatacci, with whom he shares son Jude,15 and daughter Mason, 18. He revealed:
"She (Donatacci) always wanted to be famous and was angry that she had given up so much to be with me."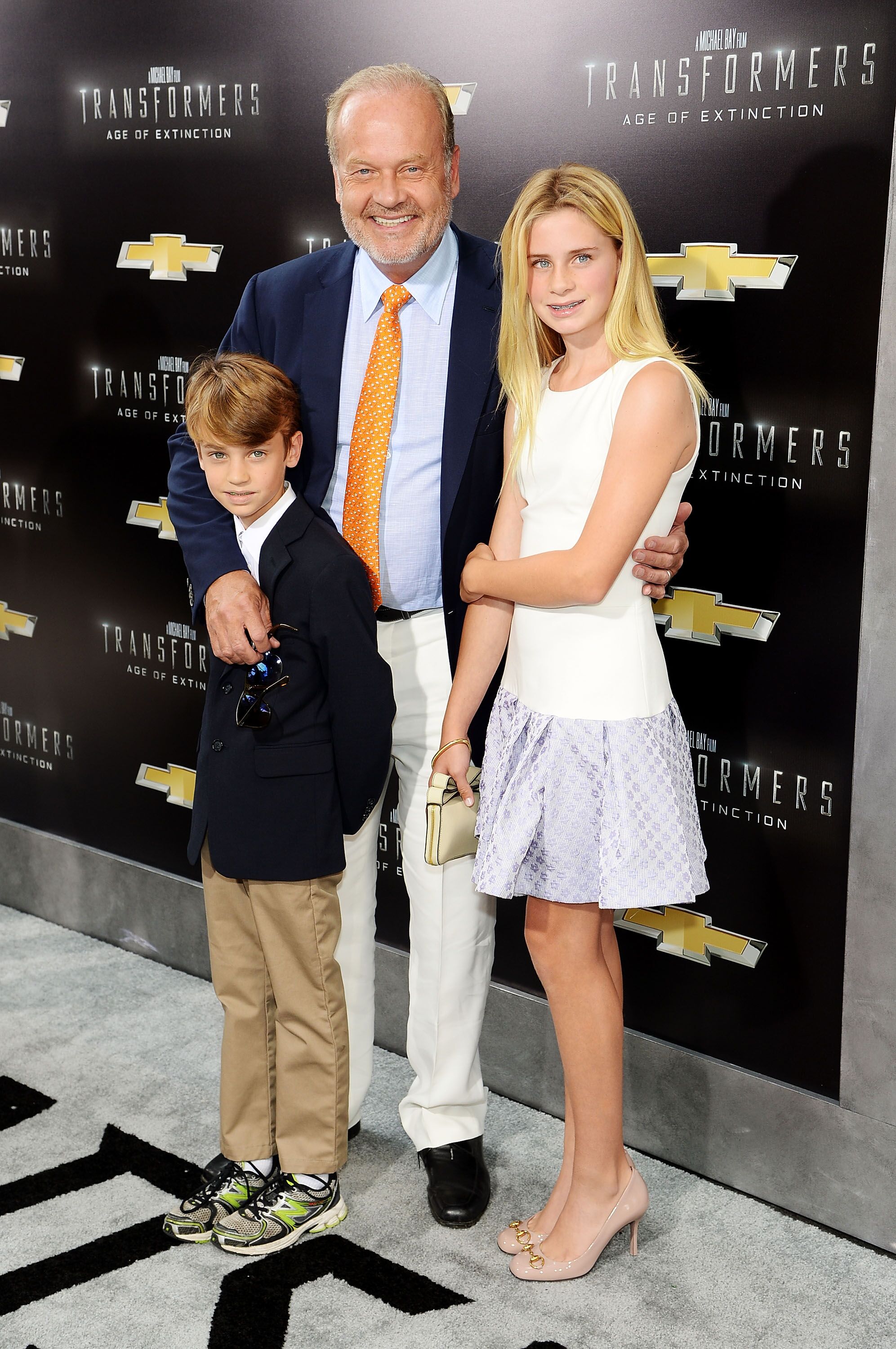 KELSEY GRAMMER'S FIRST WIFE
Grammer married his first wife, dance instructor Doreen Alderman, in 1982, when he was 27. The couple divorced in 1990, even though they had separated just two years after the wedding. Alderman and Grammer share a daughter, actress Spencer Grammer, and it is thanks to her that the actor is the proud grandfather of 8-year-old Emmett.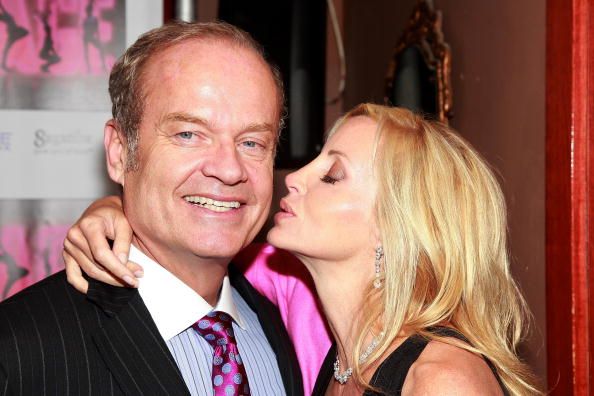 KELSEY GRAMMER'S SECOND WIFE
Grammer married his second wife, exotic dancer Leigh-Anne Csuhany in 1992. He'd met her at a strip club in Los Angeles, but the whirlwind romance was to have an abrupt ending when Grammer filed for an annulment after Csuhany allegedly menaced him with a gun.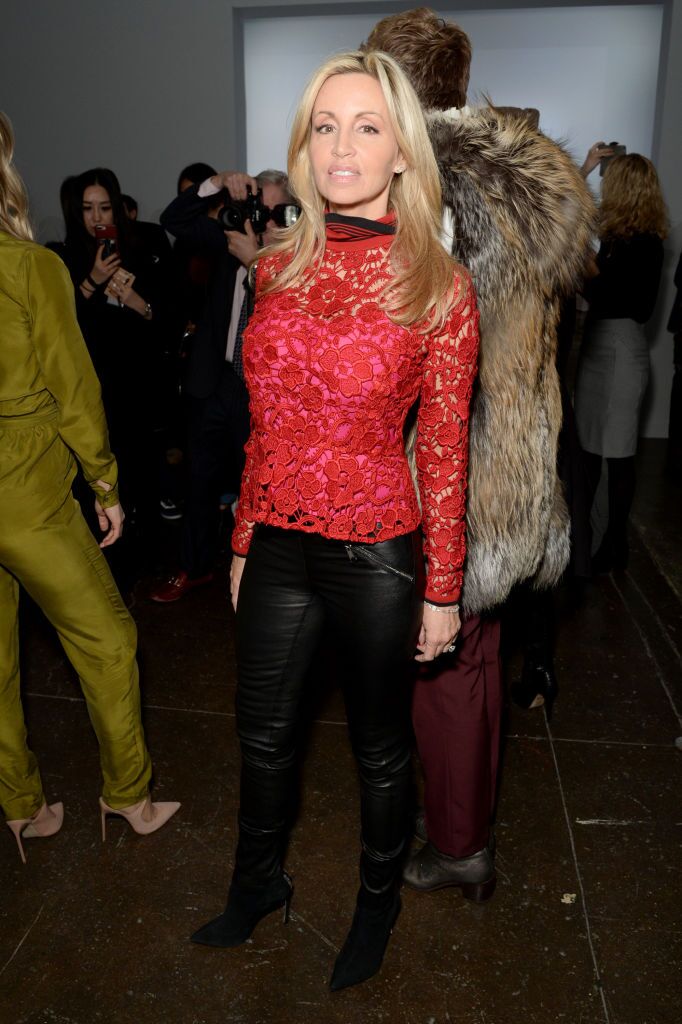 MARRIAGE TO CAMILLE DONATACCI
Then, Grammer met Donatacci - yet another dancer - and it looked as if he'd finally found The One. When the two met, Grammer had been struggling with cocaine addiction, and thanks to her support, he enrolled in the Betty Ford clinic and cleaned up.
The couple welcomed two children via surrogate, but the marriage started to fall apart. Donatacci resented her husband and felt she would have been successful if she hadn't married him. Grammer later revealed: 
"I did believe that I owed something to that person, because she'd given up so much to endure this life with me."
In order to appease his ex-wife's hunger for fame, Grammer agreed to participate with her in "The Real Housewives of Beverly Hills." But he knew even then that his marriage was over, and when he asked for a divorce, Donatacci slandered him on the reality show.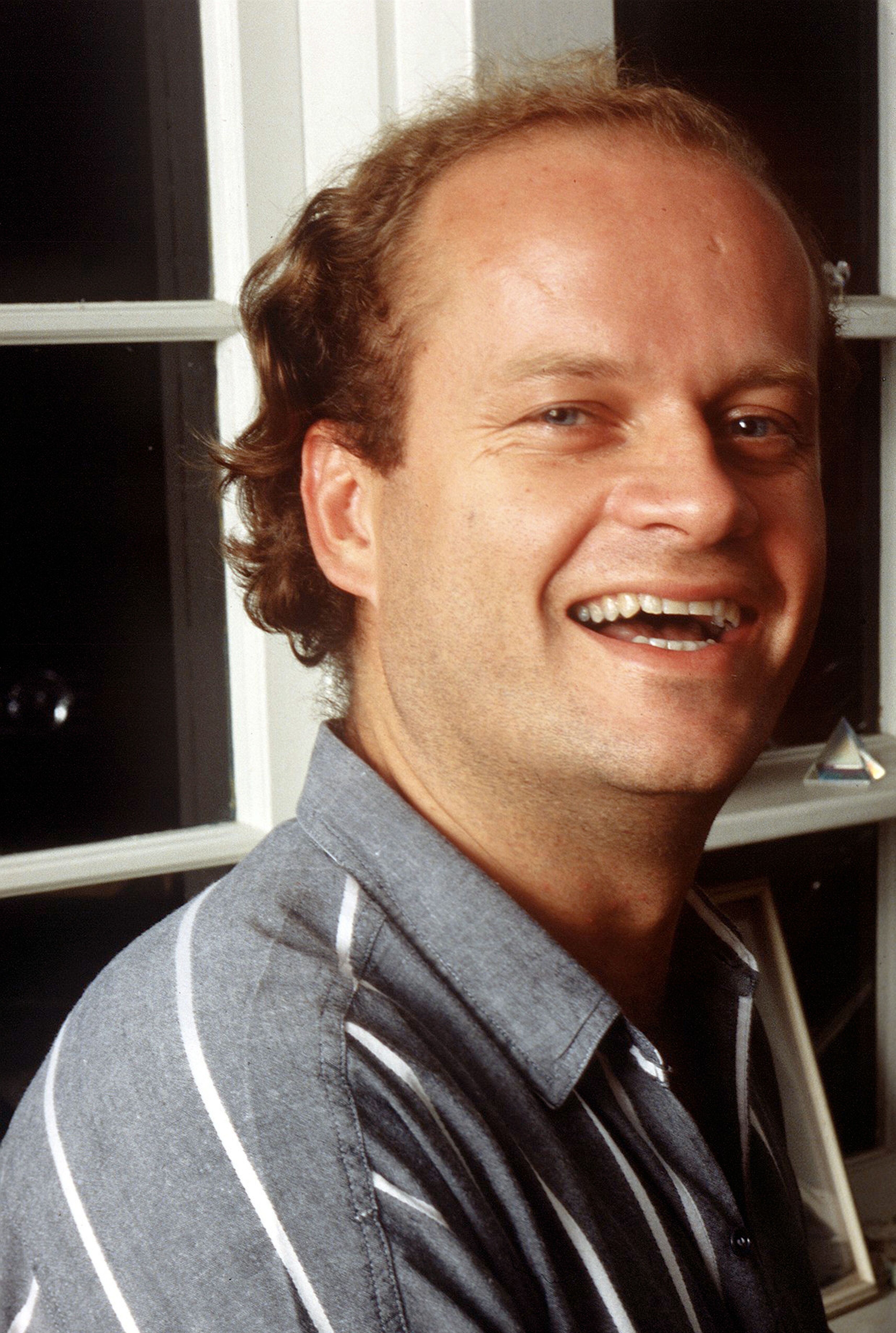 KELSEY GRAMMER'S TRAGIC PAST
Grammer's past had been shadowed by tragedy, from the time he was 13 years old when his father was shot dead in a home invasion. But crime wasn't done with the Grammers. In 1975, his 20-year-old sister Karen was kidnapped, raped and murdered by three men.
Grammer, then 19, had to identify his murdered sister's body. He was to attribute his bouts of alcohol and drug abuse in later years to the trauma of Karen's death, which he never dealt with adequately.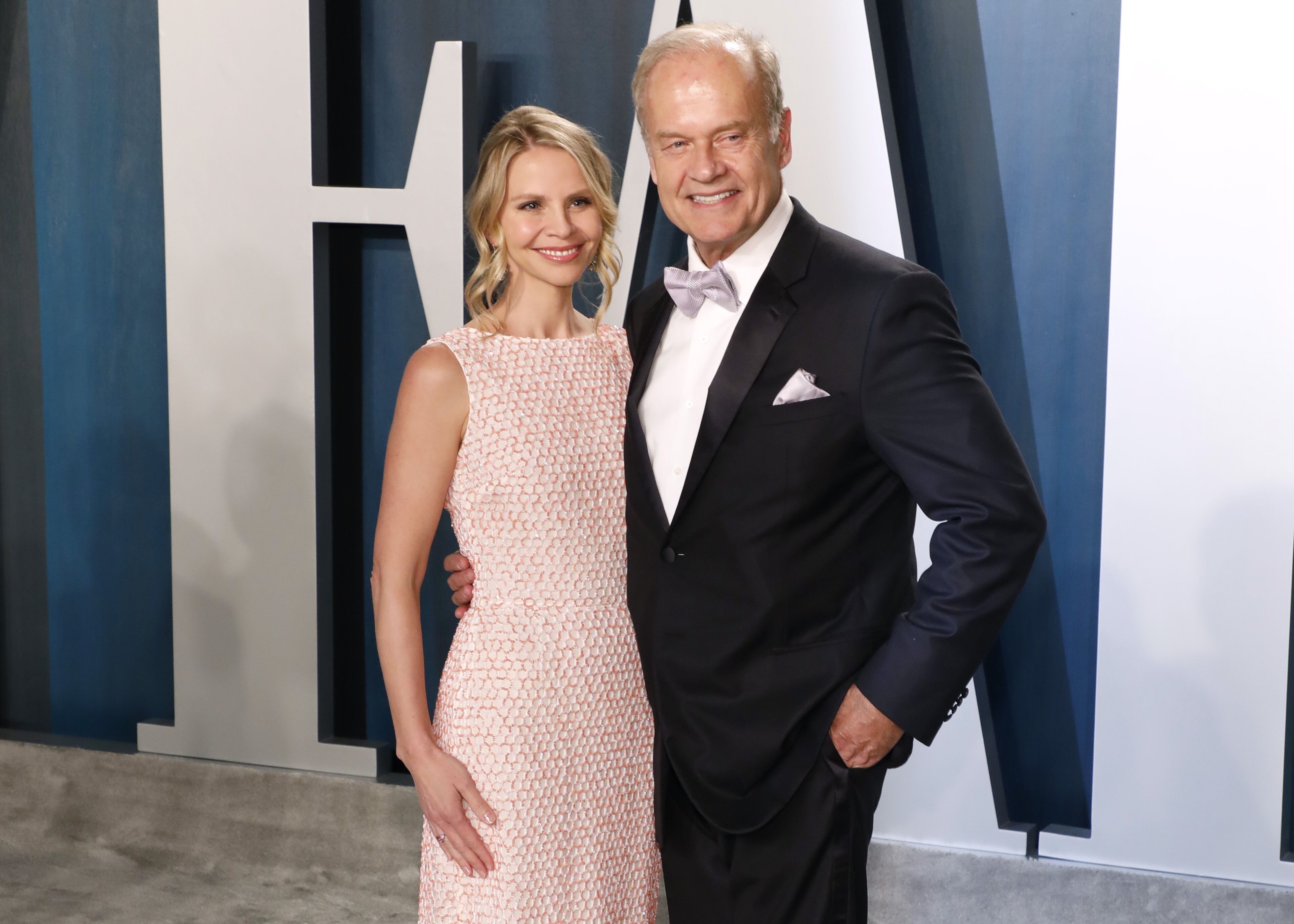 A NEW LIFE AND A NEW LOVE
At 65 Grammer seems to have finally found the peace and love he has been looking for all his life in the arms of his young wife Kayte Walsh. And to make sure he'll never stray again, he's had her name tattooed in an intimate area of his body.
He has left behind him the trauma and the horrors of his past and is now happily raising three gorgeous children with the woman he loves. Dr. Frasier is finally well.