Nik Wallenda Makes Successful Tightrope Walk over Nicaraguan Volcano in 'Volcano Live!' Special
On Wednesday, television allowed millions to witness an amazing feat that's never been done before. Realistically, it probably will never be done again. 
When Nik Wallenda announced plans to tightrope walk across a volcano in January, nobody could say they related to him. He would be the first one to seriously consider the task — much less to carry it out. 
The daredevil already knew the distance — 1,800 feet — that would allow him to cross over the active Masaya Volcano in Masaya, Nicaragua. Of course, he had a guaranteed audience.
An unbelievable moment as @NikWallenda makes history and accomplishes his dreams. #VolcanoLivewithNikWallenda pic.twitter.com/lgG2hu0pmT

— ABC (@ABCNetwork) March 5, 2020
Wallenda's daring sky-high plans
In a news release, Wallenda confirmed, "It is by far the most dangerous walk I have ever attempted, and that alone makes it very intimidating." But Wallenda wanted to undergo the challenge. 
The volcano he would cross is only one of very few on earth, which has a lava lake inside. The scenery stands in contrast to Wallenda's previous stunts.
Here for these absolutely incredible views over the Masaya Volcano in Nicaragua where @NikWallenda will walk LIVE on ABC 1800 ft above this active lava. #VolcanoLivewithNikWallenda pic.twitter.com/SJav66UAHU

— ABC (@ABCNetwork) March 3, 2020
His past achievements in the air
He's crossed on a highwire over Times Square, Niagara Falls, and the Grand Canyon before. Wallenda's latest stunt was aired on March 4 at 8 p.m. on ABC. 
Due to the gases from the volcano, Wallenda wore a mask as he walked the highwire with his balancing beam. To the dismay of some viewers, he also wore a harness on his back. 
Of course, the aerialist was still at very high risk during the act. However, he ultimately made his way safely across in 30 minutes, making a name for himself and landing in record books. 
Tonight marks Nik's longest and highest highwire walk to date... and here he goes! #VolcanoLivewithNikWallenda pic.twitter.com/Yiz3UTQXQR

— Nik Wallenda (@NikWallenda) March 5, 2020
He describes the experience
After completing the stunt, Wallenda told ABC host Chris Harrison that the winds he felt while walking were like a "hurricane." He added that his eyes burned from the gas despite wearing the mask. 
In training, Wallenda explained that he had to wear an oxygen deprivation mask as well as an oxygen tank on his bank. That threw his equilibrium off and made him less aerodynamic.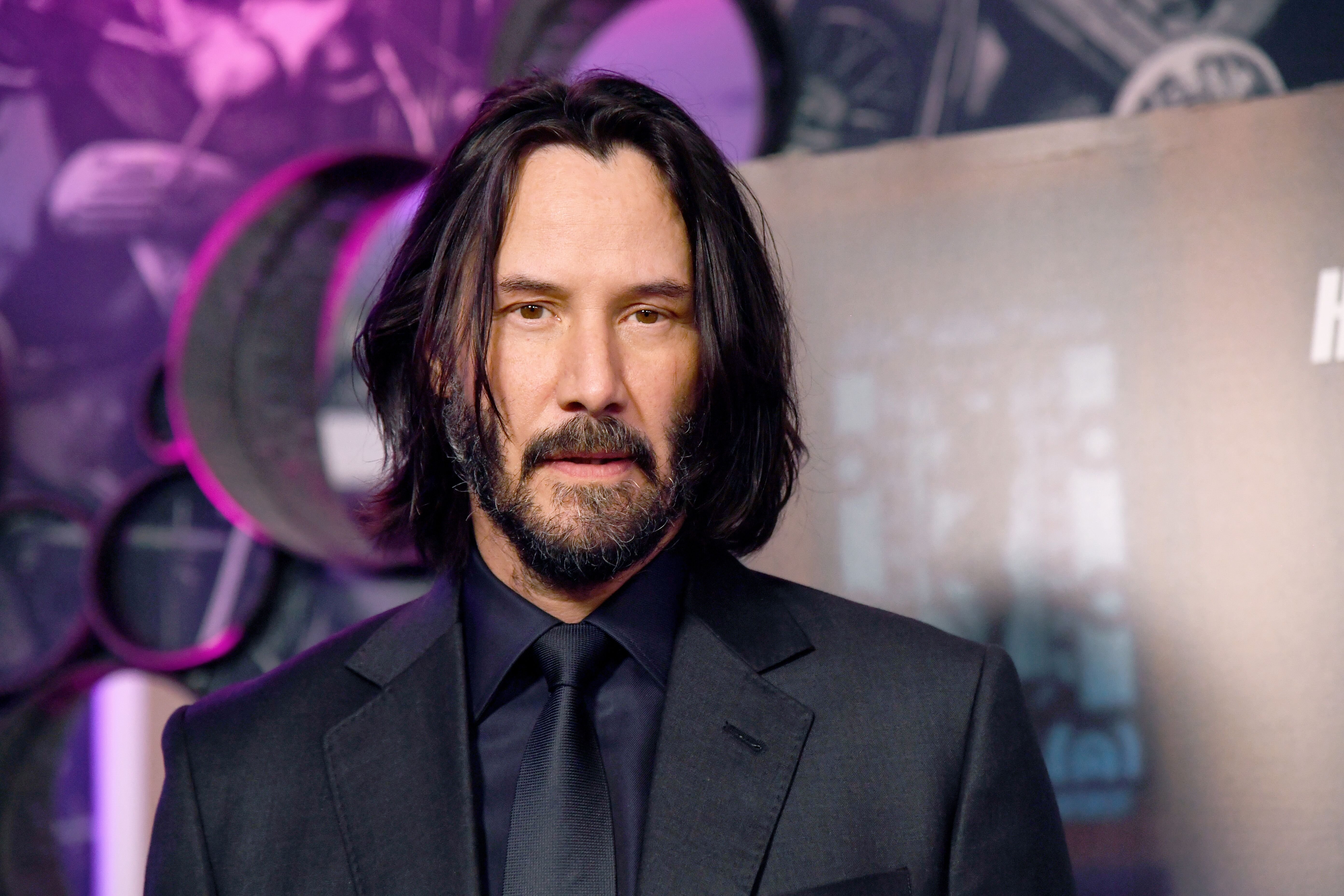 Stunt for "Matrix 4" recorded
Another stunt that happened last month and made its way to public viewing was that of Keanu Reeves' for his upcoming film, "The Matrix 4." The thrilling video drew excitement from fans of the sci-fi franchise. 
In the clip, two people dressed in all-black coats jumped off a skyscraper while suspended by several wires. Once the shot was complete, crewmembers pulled the unknown persons back to the building's top. 
It's unclear if Reeves was there or if it was just a stunt double, but it was undoubtedly fun to witness. The latest "Matrix" film is expected to be released on May 21, 2021.