Meghan Markle Fans Praise Turquoise Dress Choice for First Post-Megxit Appearance in London
Meghan Markle is back in London, and she's showing fans that she still has her royal fashion sense. Dressed in turquoise, the royal looked stunning.
On Thursday, Meghan Markle and Prince Harry made their first public debut in London following their official step down from being senior royals. 
Fans were not only excited about Markle's return from "Megxit," but they were also taken aback by the former "Suits" actresses' getup and overall look. The reactions are found below.
Markle dresses to impress
The 38-year-old mother-of-one joined her husband for the Endeavor Fund Awards at Mansion House in London, reported the Daily Mail. While they both wore the same color, Markle's dress had the wow factor. 
meghan markle is truly glowing and looks so radiant in that blue dress, hair tied back, makeup PERFECT, skin just GLOWING! i can't stop staring at her!

i low key wanna be happy in a relationship too for like A MINUTE😳

— Keliɑh Sɑid Cɑll Tyrone (@RealKDPFan4Eva) March 5, 2020
According to the outlet, the turquoise piece came from Victoria Beckham's line and cost a whopping $1,237. She also carried a Stella McCartney clutch bag that goes for $2,268.
March 6, 2020
The short-sleeved dress was in bodycon style and came down to just below Markle's knees. The royal wore her hair in a low ponytail and wore a pair of navy pumps to complete the look. 
She is so gorgeous omg!!!

— DictatorMuseveniDIDNTwin! (@hasifah23) March 5, 2020
Her makeup was bold
On her face, she wore makeup consisting of dark eyeshadow, a metallic red lip, and highlighter. She also wore a small pair of earrings and a single bracelet on her wrist. 
How amazing is she that she stuns in a simple dress.

— paula lynch (@aswagtuteyik) March 5, 2020
Online, persons couldn't ignore how amazing Markle looked both inside and out. Of course, some observed how beautiful the dress fit her, too. 
Genuine smile!

— RawdarlinGs (@Raudatu41562818) March 6, 2020
The Endeavor Fund awards reward wounded military personnel and sportspersons who've used or overcome their challenges to make a change through sports.
Rounding up engagements
Markle and Harry's attendance at the awards show is the first of three joint events they'll go to before officially stepping down as senior royals. The pair announced their plans back in January.
On Saturday, the couple is expected to attend the Mountbatten Festival of Music at the Royal Albert Hall. Then, they'll join the Queen, Prince Charles, Prince William, and Kate Middleton on Monday.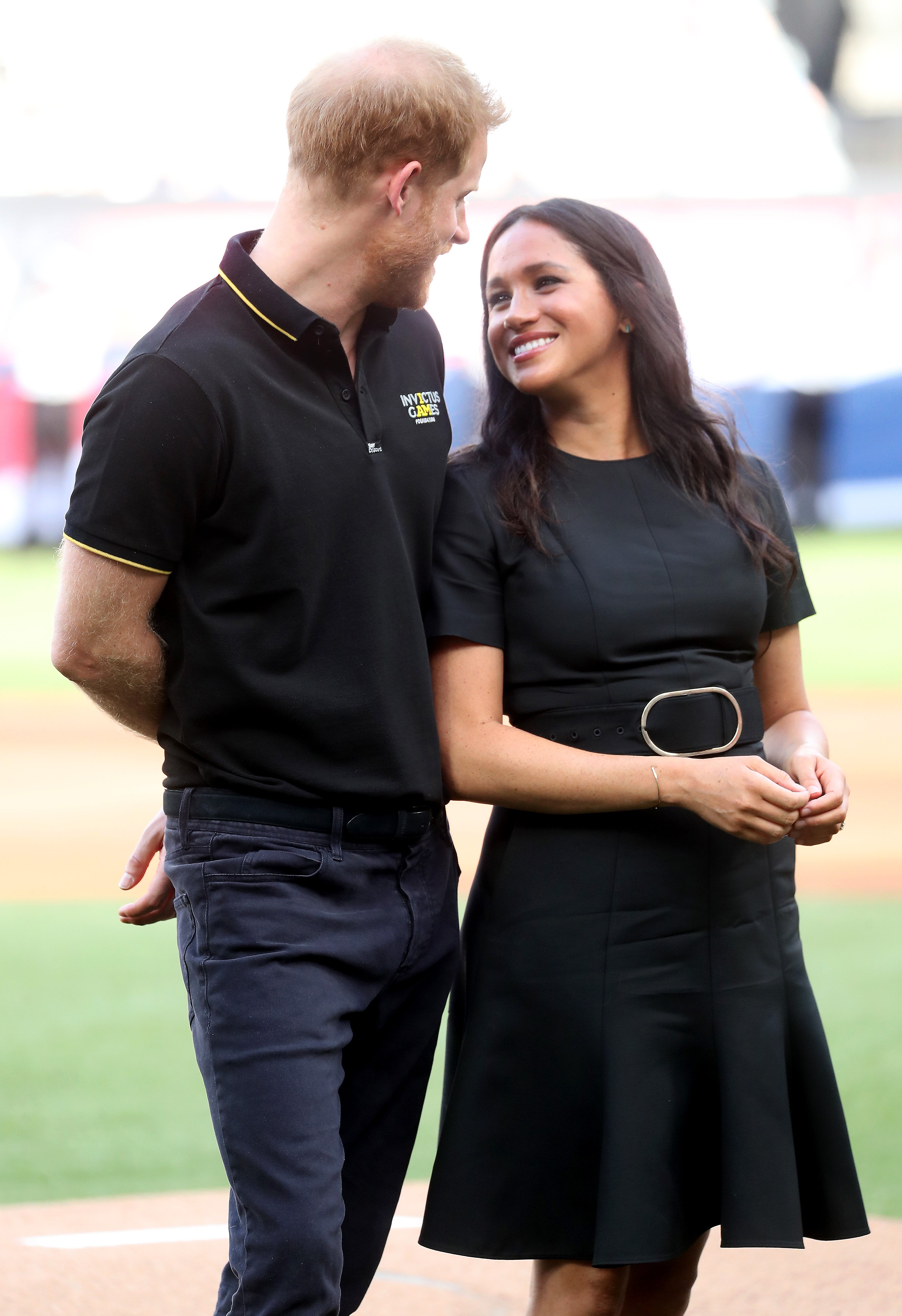 The final event on Monday
The Commonwealth Day service is set to take place at Westminster Abbey on March 9 at 3:00 p.m. Heads of several other countries will join in.
It will be the first time Markle and Middleton appear together since the actress and her husband said they'd be spending time in Canada. The event is typically quite lengthy.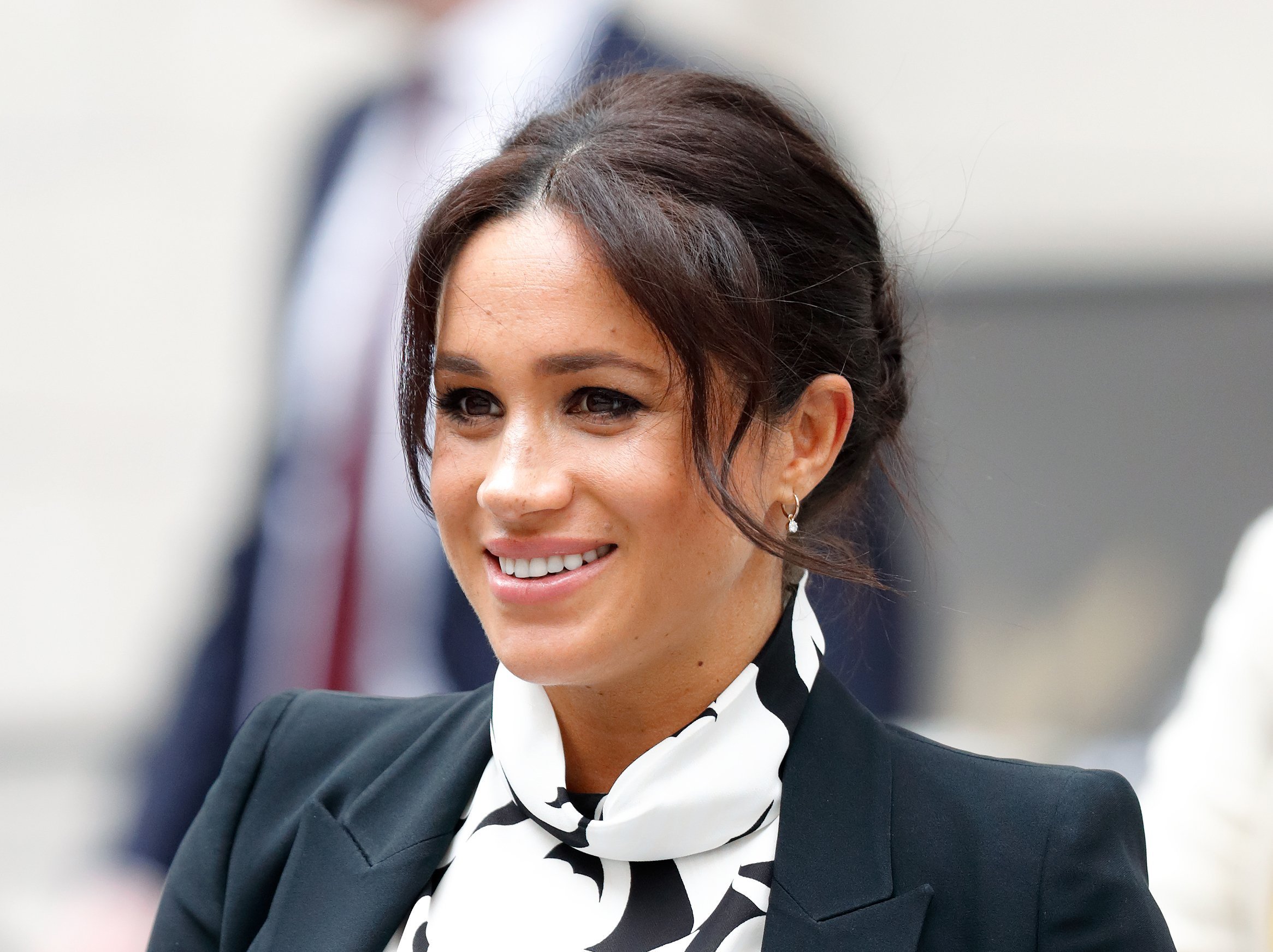 Last year, the Commonwealth service again marked an end for Markle, who didn't make any more public appearances until she gave birth to her son, Archie. Unlike that time, she won't be returning, though.