NeNe Leakes from RHOA Flashes Wide Smile in Her Floral Look during Visit to 'Live with Kelly and Ryan'
The Real Housewives of Atlanta star, Nene Leakes, looked radiant as she took a picture sitting beside a "Live With Kelly and Ryan" show wallpaper.
Ever since reality TV star Nene Leakes burst into fame through the hit TV series, "Real Housewives of Atlanta," she has never found it difficult to make the headlines for all sorts of reasons.
This time though, the 52-year-old melted the hearts of her fans with this beautiful picture that genuinely makes it hard to believe that she is in her 50s.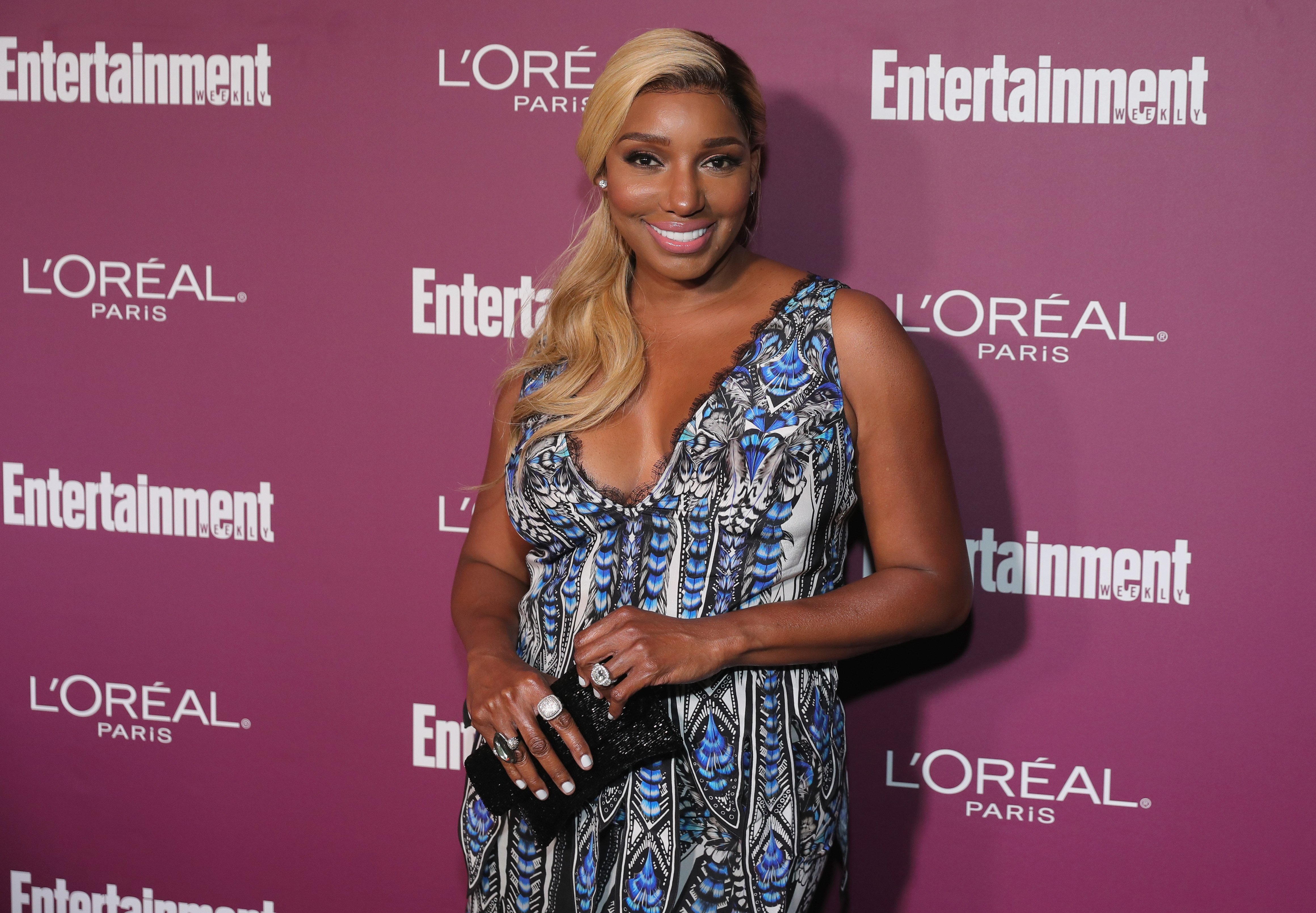 In the picture, she is dressed in an elegant flower print gown and has on a blonde wig. What makes the view truly stunning is her million-dollar smile. Taking to Instagram to share the photo with her fans, Nene dropped the caption:
"My Kelly & Ryan morning."
Nene Leakes was recently caught in a brief feud with her friend and talk show host Wendy Williams.
Leakes felt offended about the comments the day-time talk show host had made, which led many of her fans to believe that she had quit the RHOA TV show.
Williams had alleged that Nene had become arrogant amid the fame.
While confirming that she had indeed shared some "secrets" with Wendy, Nene allayed the fears of her fans by saying it wasn't that serious but still chose to remain silent on the nature of the secret. 
The whole saga dragged on for a little while, with some fans even speculating about Leakes' family and the health of her husband, Gregg. Explaining what transpired, the Nene said:
"Honestly, I did text her, 'I quit.' And she just went right on the show and said, 'She quit Housewives. She don't know if I quit drinking, quit wearing wigs, quit sleeping with Gregg, the only words I texted her was 'I quit!"
The warring friends later made up, even taking a shopping trip to Bergdorf Goodman. Leakes, then revealed that Williams knew right away that she had made a mistake and apologized.
Both entertainers have never enjoyed a smooth friendship, with allegations and counter-allegations.
On one of such occasions, while hosting Leakes as a guest on her talk show, Williams had alleged that Nene had become arrogant amid the fame she had gotten from the Bravo series.
It is tough to predict how far their friendship would go, but one thing is for sure, Nene would always be making the headlines.