Maria Bello's Unconditional Love Story
The "NCIS" actress shared the good news of her engagement to her girlfriend during Oscar night, revealing that the latter proposed her while on Holiday vacation in Paris, France. Here is what we know about this romance.  
52-year-old actress Maria Bello used a red carpet event on 2020 Oscar night to casually drop the bombshell news that she was ready to marry her girlfriend, 55-year-old French chef Dominique Crenn.
Arriving at Elton John's annual Oscar party on February 10, Bello gave Entertainment Tonight reporter Lauren Zima an exciting update about her relationship with the groundbreaking chef.
NCIS and ER vet Maria Bello, 52, plants a kiss on the lips of her fiancee Dominique Crenn, 53... weeks after announcing engagement https://t.co/v4wOc4zxiJ

— Daily Mail Celebrity (@DailyMailCeleb) February 29, 2020
"We're pretty happy, considering that we just got engaged. So this is sort of our fun time out in Hollywood for the first time. It was very surprising and meant to be, but about time. I've finally grown up enough to get married."
- Maria Bello, Entertainment Tonight, February 10, 2020.
PROPOSAL
As it later surfaced, Crenn proposed Bello on December 29, 2019, during a joint trip to Paris, France, and the highly regarded chef took to her Instagram to share the story of her proposal.
"How beautiful and powerful when love comes your way. She said oui!!!! Lucky me," Crenn captioned a photo of Bello and herself side hugging at the red carpet and looking very happy together.
Although the couple is yet to set or reveal the date of their wedding, we can expect a fall wedding, taken from what Bello shared with E! News when discussing her engagement.
FACING A CHALLENGE TOGETHER
Although it is not known exactly how the two lovebirds came to know each other and started dating, according to what Bello has shared about the relationship so far, they must have started to go out together in early 2019.
"Dom was diagnosed with breast cancer shortly after we fell in love. So, it's been quite a year," Bello shared with People on February 28, when the couple attended a benefit for The Women's Cancer Research Fund in Beverly Hills.
Crenn, who has her own fan following in the culinary world because of her remarkable career, publicly announced via social media on May 5, 2019, that she had been diagnosed with breast cancer.
"As I work through this new challenge I will be in my kitchen as much as humanely possible because being there, engaged in my craft, and with those, I love so dearly is what fuels me," the awarded chef wrote back then.
And while she didn't make explicit mention of Bello, we know now that the actress was right there next to Crenn to support her during the health ordeal. "She's like, 'I'm here and I'm going to be here for all the time during the time of this' and she's been by my side. She's been there for us," Crenn told People magazine, revealing that she had already overcome the illness.
SUPPORTING OTHER WOMEN
This pair wasn't ready to let cancer get in the way of the adventure that they are just starting, but now that the threat to Crenn's health seems to be behind, they want to do what they can to help other women battling the illness.
As Bello shared in her Instagram account recently, both Crenn and she have become active supporters of the leading funder of innovative breast cancer research WCRF, in an effort to give hope to all breast cancer patients.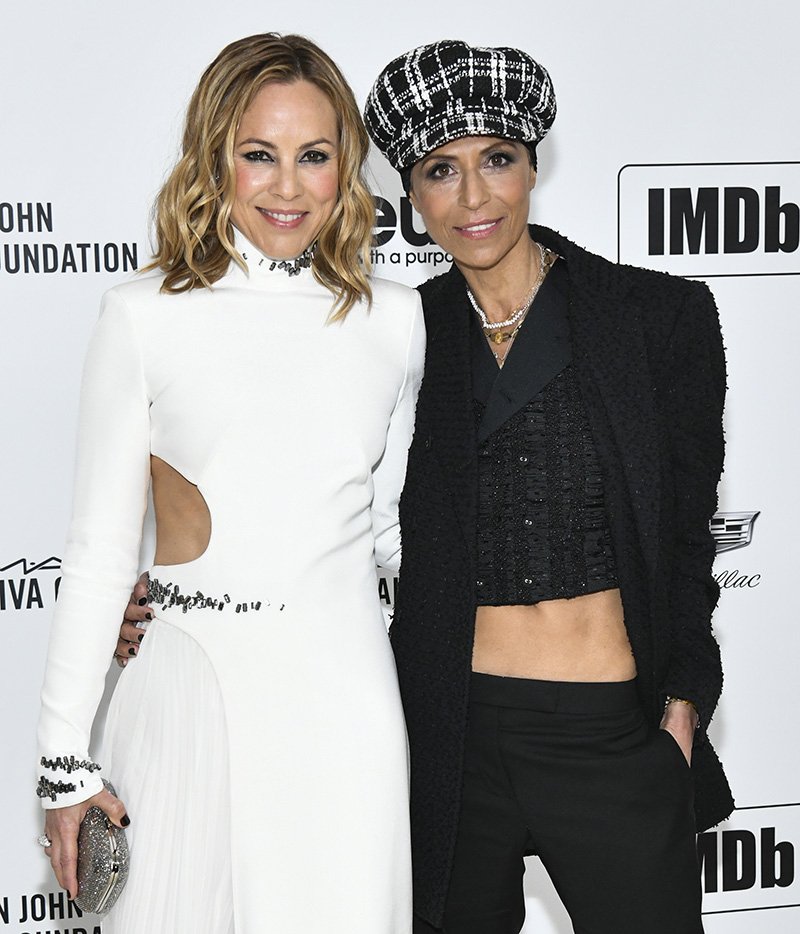 "If you had told me a year ago I would fall in love, she would then be diagnosed with breast cancer and dance through 8 months of brutal treatment, and then we would be engaged, I would have said you were crazy!" Bello stressed out.
"For all the women who have been on this journey before me and now with me, my heart is with you," Crenn, an independent and successful woman committed to the cause of gender equality, said back when she found out about her diagnosis.