Entertainment Tonight: Kylie Jenner & Travis Scott Are Officially a Couple Again
Love wins in the end! The estranged couple, Kylie Jenner and Travis Scott are officially dating according to sources.
After months of break up, celebrity couple, Kylie Jenner and Travis Scott have decided to resolve their relationship issues and come back together.
A source revealed, to Entertainment Weekly, that Jenner and Scott are back together. The couple who share a 2-year-old daughter Stormi got back together over a month ago.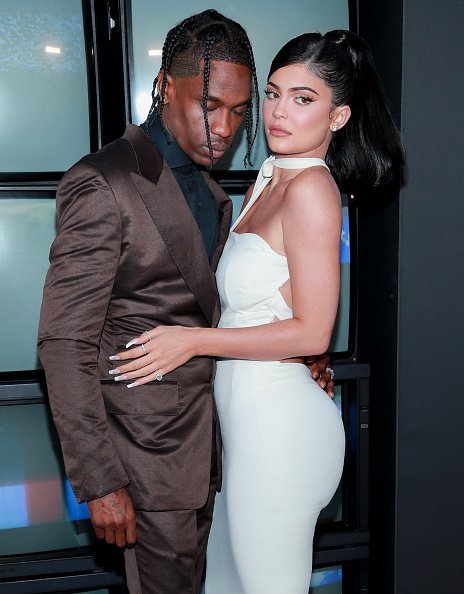 According to the source, there was no bad blood between the model and the artiste. They had taken a break because they needed to sort out other things in their lives. 
Have things changed? The source claimed that, although the duo's career challenges haven't reduced, the couple is open to managing the demands and building a family together. The source said,
"Although things haven't slowed down much for the duo, they're better able to handle it, at the end of the day, the couple is happy to have their family back together."
This is a piece of excellent news for the "Keeping Up With the Kardashians" star's fans who have been keeping tabs on the young couple. They noticed when, last month, Jenner posted throwback photos of memories with Scott.
The 22-year-old reality TV star shared throwback photos of her and the rapper getting cozy while sitting courtside at a 2017 Houston Rockets vs. Oklahoma City Thunder basketball game.
Travis Scott had been looking for opportunities to rekindle the relationship.
People reported last year October that Jenner and Scott had broken off their relationship. The couple had been dating for more than two years before their break up.
The mother of one came out publicly to confirm the news via twitter. She also revealed that there was no bad blood between her and her daughter's father. She said,
"Travis and I are on great terms. Our main focus right now is Stormi. Our friendship and our daughter is a priority."
The recent development might not come as a full surprise to those who have been following the couple in recent times. Despite their split last year, the couple has been spending a lot of time together.
The 22-year-old cosmetics mogul and the 27-year-old rapper were spotted on an outing trip with their daughter on February 23.
A HollyWoodLife source had reported that Jenner and Scott were not involved in any other relationship during their split. They were "still figuring stuff out."
Another source also claimed that Travis Scott had been looking for opportunities to rekindle the relationship with the television celebrity. However, the mother of one had reservations about them coming back together.