Kenya Moore's Daughter Shows Her Singing Skills While Dancing in Pink Tutu in New Sweet Video
Famous actress Kenya Moore is a proud mom as she takes to social media to post a short video that featured her gorgeous daughter showcasing her singing and dancing skills. 
Kenya Moore loves being a mother. The 49-year-old mother of one recently took to her daughter Brooklyn's Instagram page to share a short video of her.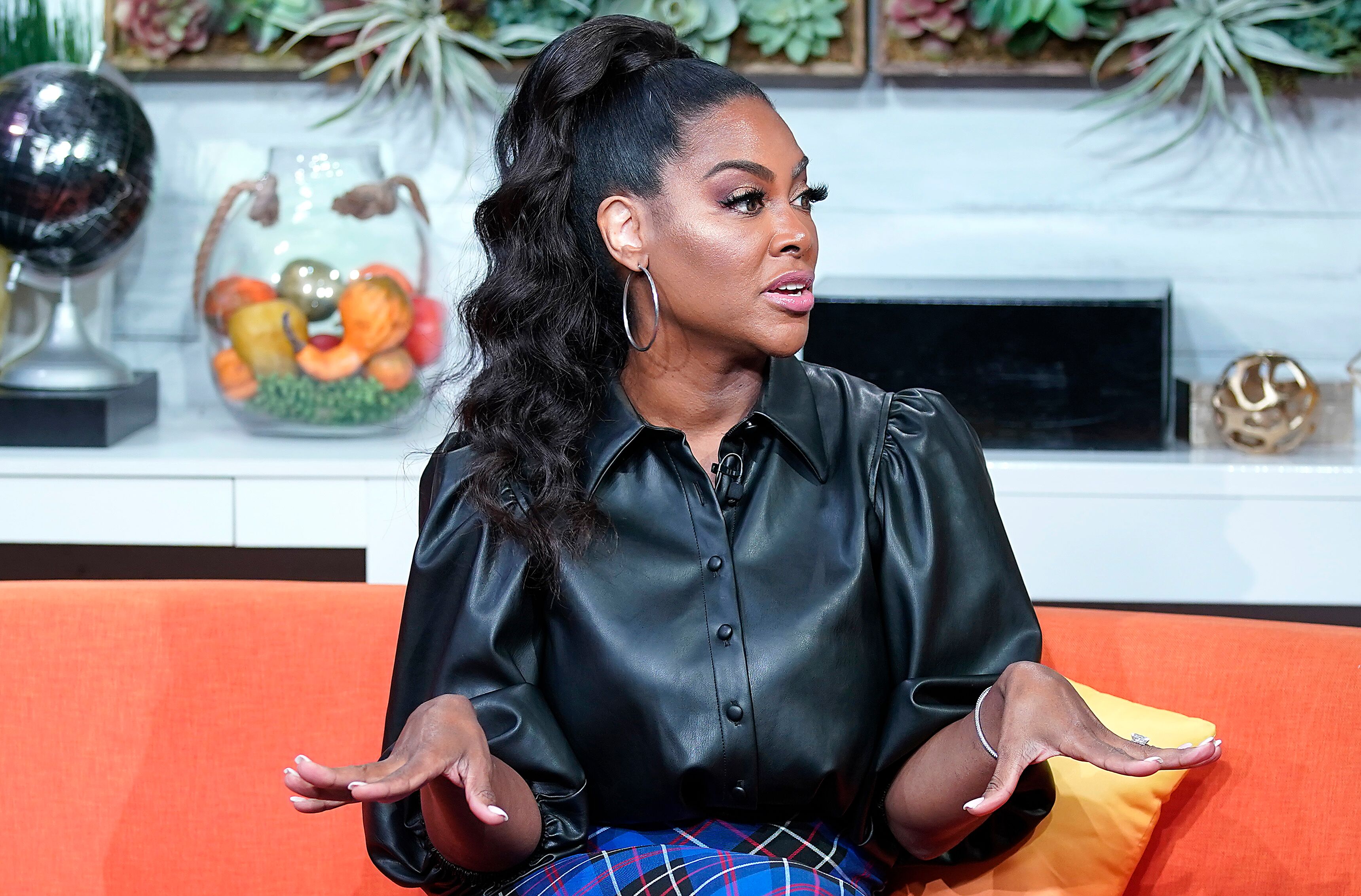 The heartwarming clip featured the beautiful girl dancing in a pink tutu while hitting the high notes and simultaneously trying to figure out what to do with the hula hoop she held in her little hands. The caption read,
"Getting my @beyonce singing skills on .. swish swish swish #babybrookie. Thank you, @wendyshow, for my outfit."
In the comments section, followers of the lively child had only compliments for Brooklyn and praises for her mother, whose voice could be heard in the background of the clip. A fan exclaimed,
"She's really getting big!! Brooklyn is a cutie pie, to say the least‼ Kenya, you have a Beautiful Baby Girl."
Brooklyn was born to Moore and her then-husband, Marc Daly, on November 4, 2018. Earlier this year, Moore posted clips that showed a 14-month-old Brooklyn learning to walk. 
He had only tolerated Moore because she paid the bills.
In the clip, Moore could be seen walking alongside her daughter, who followed her with a few jerky steps before falling to the ground. "My baby is walking!" she wrote in the caption. 
Prior to posting the video documenting more of her daughter's steps, Moore had posted a video that saw Brooklyn taking her very first steps. 
In the footage, Brooklyn could be seen taking a few wobbly steps before giving up and crawling, accompanied by the family dog. 
Though Moore and Daly are estranged, Daly has remained a prominent father figure in the life of his daughter and often takes every opportunity to be with her. 
Moore posted short video footage of Daly and Brooklyn playing earlier in January, and it melted hearts.
In the footage, the little bundle of joy runs around the room, trying to get away from the doting father, who tells her to hand over the bottle of lotion in her hand. 
Moore and Daly split in 2019, and since then, there have been speculations on what caused the gorgeous couple to get a divorce after just two years of marriage. 
In a revealing report, All About The Tea claimed that Daly had been living a double life. He reportedly had another family he lived with while he was married to Moore. 
According to reports, he had only tolerated Moore because she paid the bills, and he had a lot of debt.