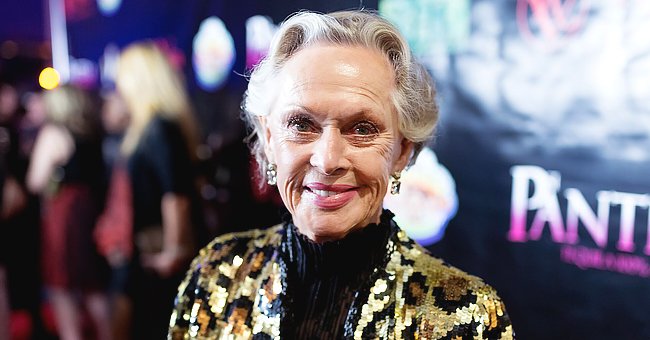 Getty Images
Melanie Griffith Shows off Ageless Mom Who Puts Her Legs on Display in a New Photo
Melanie Griffith is one proud daughter. She recently showed off the timeless looks of her mother, Tippi Hedren.
Griffith posted on Instagram a picture of Hedren, who gamely posed for the camera. The former fashion model's famous legs are on full display in the new photo.
The proud daughter captioned the image: "My 90-year-old mom! She still got game!" Griffith's Instagram followers were quick to praise her ageless mother. One fan described Hedren as gorgeous.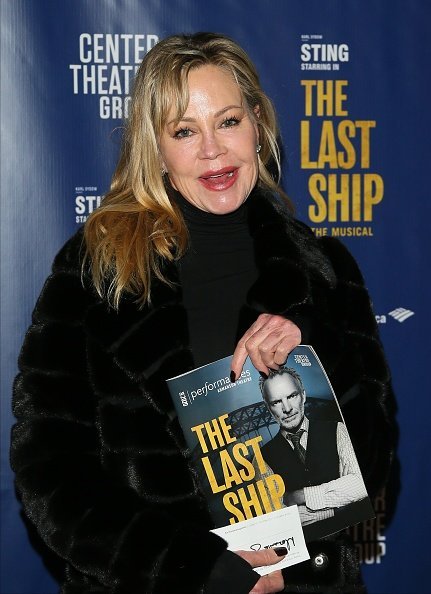 Melanie Griffith at Ahmanson Theatre on January 22, 2020 in Los Angeles, California. | Photo: Getty Images
STARTING YEARS
Hedren, who grew up in Minnesota but lived in Southern California, began her modeling career as a young girl, as reported by Biography. Her good looks helped her start a career in fashion and modeling.
She finished her secondary education at Huntington Park High School and studied art at Pasadena City College. She then eyed modeling as her future career.
In 1951, she left California to pursue modeling in New York. Blessed with good looks, Hedren's career led her to new heights as she graced various fashion magazines.
FAME AND A BABY
In 1952, Hedren met Peter Griffith, whom she later married and shared her daughter Melanie Griffith with. Their marriage ended up in a divorce, prompting Hedren to return to California with her daughter.
Hedren was discovered by Alfred Hitchcock through a TV commercial in the late 1960s. The director gave Hedren two separate lead roles for critically-acclaimed movies "The Birds" and "Marnie."
When she turned 88 in 2018, Hedren became one of the new faces of Gucci.
PRESENT WORK
Hedren became the muse of Hitchcock in all his movies. However, their relationship eventually turned sour.
In 2016, Hedren published a memoir where she detailed that he was possessive and had sexually harassed her, as reported by W Magazine.
When she turned 88 in 2018, Hedren became one of the new faces of Gucci. Aside from her, Dakota Johnson, her granddaughter, was one of the top muses of Gucci since 2015.
Hedren is one of the models who paved the way for diversity in the modeling industry. Aside from her, 78-year old Veruschka and 73-year old Lauren Hutton modeled for Acne Studios and Calvin Klein, respectively.
Apart from getting back into modeling, Hedren is still active in her causes. She is an animal rights activist up until this day.
Meanwhile, Griffith also posted a photo of her equally handsome sons Jesse Johnson and Alexander Bauer on social media. Truly, beautiful genes run in their family.
Please fill in your e-mail so we can share with you our top stories!