La La Anthony of 'Power' Fame Tries to Kiss Teen Son Kiyan in Cute Pics from Their Dominican Republic Vacation
"Power" star La La Anthony shared an image of herself cuddling her teenage son, Kiyan. The mother and son duo were in the Dominican Republic on vacation when this heart-melting post was updated.
The mother of one showed her fans on Instagram how things are winding up for her on the trip. The first picture saw Kiyan acting irritated as his mom wrapped her arms around him in an embrace.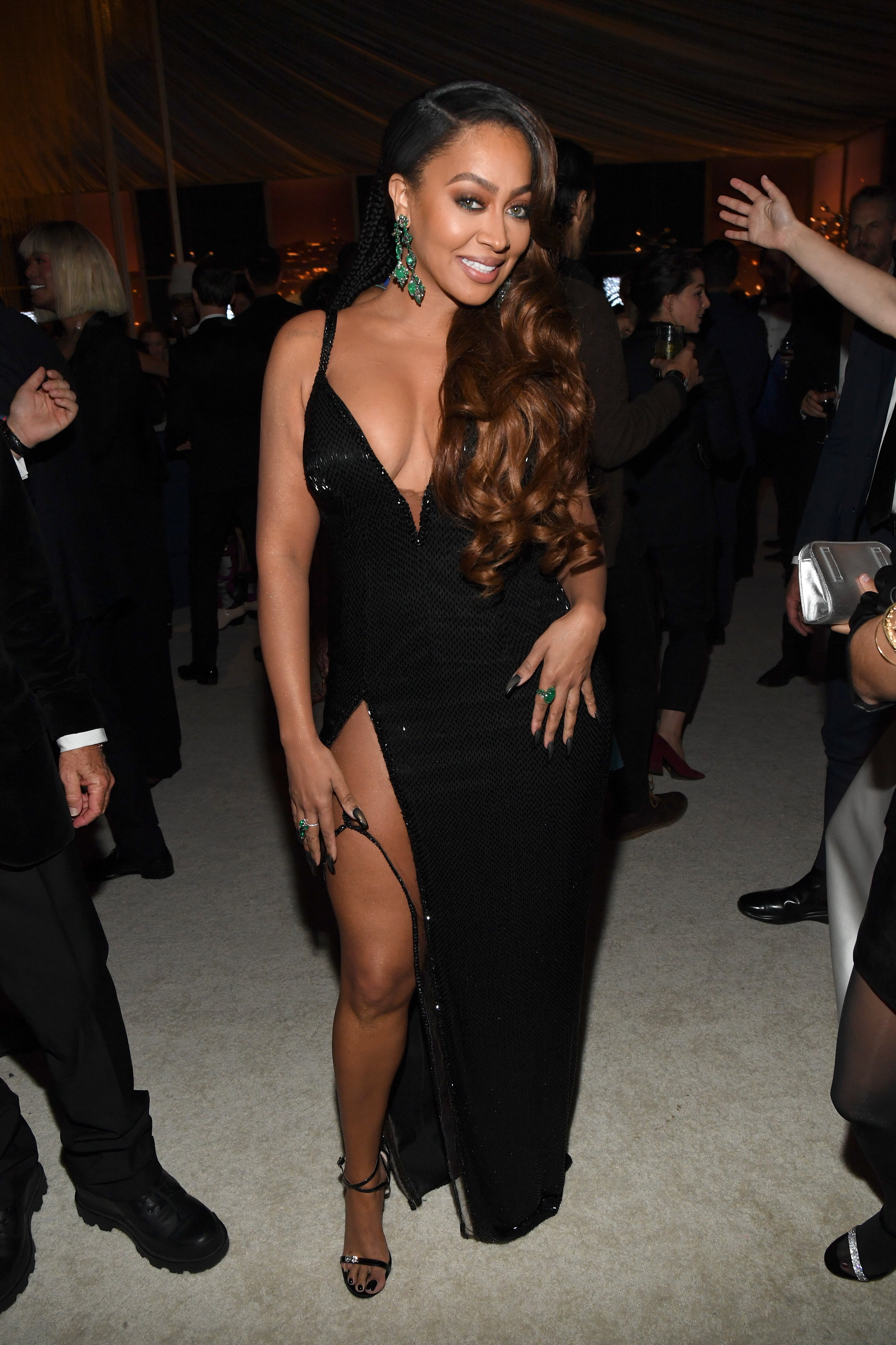 The 12-year-old looked quite relieved in other images as he twinned with La La in smiles. Another eye-catching thing about the upload was the doting parent's adorable curls that fell loosely on her blue colored outfit.
The youngster, on the other hand, wore a colorful beach shirt and had a plate in front of him. A question was raised by the onscreen diva who wanted to know if her son's reaction to her display of affection was normal among kids his age. She asked:
"QUESTION to parents of teenagers...is this how they usually react when you try and kiss them?"
In no time, the question gathered response from her fans. Many parents shared their experiences with their teenage kids in the comment section. 
One wrote "Yes" alongside a laughing and crying emoji, and another commented that the situation is "terrible" and that youngsters act like kisses and cuddles from their parents is "poison."
La La has an undeniable charm which she exhibits in her sexy posts.
Motherhood didn't blur the sexiness of the 38-year-old OAP who shared a tongue-wagging bikini post of herself in the Dominican Republic. It was sexiness overload as she got her fans and husband, Carmello Anthony, mesmerized.
The couple who got married a decade ago is yet to define their relationship to the public, following a separation trail in 2017. This came up after several cheating allegations of the basketball star, Carmelo.
Two years later, the pair seemed to have moved on, only for another set of cheating rumors to surface in the news. This time, Mr. Anthony addressed it by saying:
"...this is affecting my family now and you got me out here looking crazy. Keep my family out this, man..Can't let this one slide...Peace."
Although the current status of both parents is yet to be confirmed, one thing is sure; La La has an undeniable charm which she exhibits in her sexy posts.
A few days ago, she uploaded a photo of herself in a two-piece bathing suit, which showed most of her skin bare, and it also accentuated her curves. 
As expected, the actress got a well-deserved love from the Instagram fans who admired her hot bod. When she decides to show off another individual other than celebrate her family, she does it so graciously.
In an attempt to celebrate the strength of her dear friend, Vanessa Bryant, over the passing of her husband and daughter, Kobe Bryant and Gigi, La La posted a touching message to the bereaved.