Sonequa Martin-Green from 'Star Trek: Discovery' Is Pregnant and Expecting a Baby Girl
Sonequa Martin-Green, popularly known for her role in the "Star Trek" web television series, is pregnant. The 34-year-old actress announced on social media that she's expecting a baby girl.
"Star Trek: Discovery" actress Sonequa Martin-Green recently took to her Instagram to announce her pregnancy.
She posted an adorable photo of her husband, Kenric Green, and her son, Kenric II, placing their hands on her baby bump.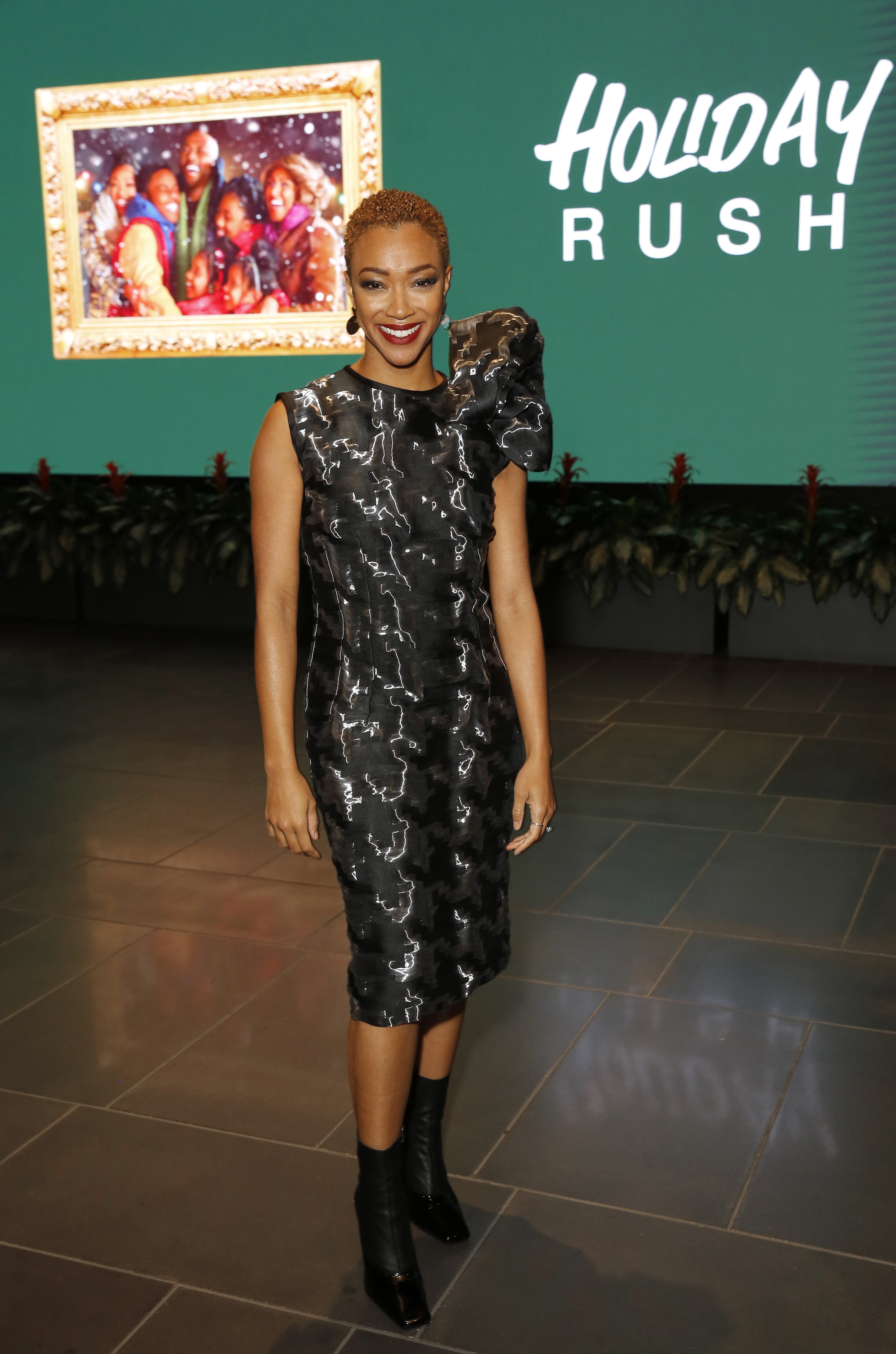 The talented actress is expecting her second child and first daughter, as she revealed in the post's caption. The 34-year old wrote,
"Adding another passenger to the Green train! All aboard little lady, this train is fueled by Love, and we're already overflowing with it for you."
The actress married actor/film producer, Kenric Green, in 2010, and they welcomed their first son in 2015. Sonequa later spoke about the experience of parenting and described it as "enlightening."
The actress commented on how being responsible for her son's well-being brought her and her husband closer. Sonequa Martin-Green is popularly known for her role as Michael Burnham in the series, "Star Trek: Discovery." 
In a recent interview, the actress spoke about her character on the Netflix series and her typically male name. Martin-Green's role in the series is named after her father, who passed away when she was just a child.
The actress spoke on the issue of gender-fluidity and gave her opinion. Sonequa said,
"I'm very confused and unsettled by gender fluidity, people who wake up one day and think they're Sonequa and the next day Michael."
Martin described the topic as a "highly sensitive" one and regarded it as a rather personal matter.
When the interviewer probed further and asked what she would do if her son declared himself to be gender fluid, the actress admitted that she wouldn't "like" it but would love her son "unconditionally."
She's also known for her role as Sasha Williams in the "Walking Dead" series. Martin-Green recently attended Paleyfest for the reboot of the "Star Trek" series and "The Twilight Zone."
In attendance of the same event was former co-cast from the "Walking Dead" series, Steven Yeun, who played the role of Glen Rhee.
The former co-casts hit the red carpet and posed for pictures together. Sonequa donned a glittery brown striped jumpsuit while Yeun wore a brown matching suit with a white vest underneath.